Share this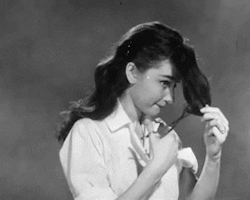 Summer time baby! With the temperatures soaring and the heat getting hard on your tender nerves, it's only natural to visit your favorite salon and get a summer appropriate hair cut. The best part is that thanks to our favorite celebrities we have some great inspiration to start the chop chop season!

Sana Javed 
Sana looking like a million bucks in this angled bob! She styles it perfectly by giving a beach wave vibe to her hair.
Syra Shahroz
Syra got this super edgy hair cut from her sister Palwasha Yousaf which looks rather peppy.
Zara Noor Abbas
Zara also decides to hop on the chop chop cycle and looks super fresh and happy.
Deepika Padukone
Deepika also opted for an angled bob to start the summer season. We love how her hair color and highlights become more prominent with this cut.
Kareena Kapoor Khan
Looking oh so lovely in this stunner of a haircut styled in a messy beach wave routine paired with a refreshing yellow number.
Confused where to get the haircut from? Click here
Happy Chop Chop season y'all!
Share this