With Lahore eat approaching ( read , it begins today ) all of us must be having trouble deciding what to wear – so if you really wanna avoid the compromising situation of screaming at your closet 15 minutes before leaving here's how we can help you.
Dressing up for a food festival could be tricky so you definitely would want to wear something that makes you look fabulous and at the same time doesn't cause a lot of trouble while you're munching on those tortillas.
Here's how you can style yourself to slay your way into a food coma!
If you like to play with patterns, flirt with fabric and are tempted by texture, then a Minimal Boho look would be best for you. Just throw in some printed skirts or dresses and pair them up with cropped tops or printed tees.
Just make sure you avoid any flounce below the elbow line – you don't want that spicy curry up your sleeve do you ?
Here's Zara Peerzada and Rubab Ali giving us major inspiration on how to slay a tricky printed ensemble.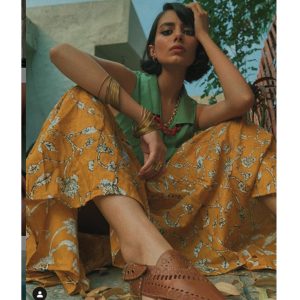 https://www.instagram.com/p/BwY_6WRpG0T/
If you're aiming for a minimalist look or just fresh and chic then pair a nice printed tee or a cozy turtle neck with a crisp pair of jeans and just to add the right amount of oomph to your outfit throw in a denim jacket and some quirky jewels to be IG perfect and enjoy your food while you're at it. Considering yellow is the hottest color this season try styling shades of canary yellow or hues of egg yolk pastel yellow with blue jeans.
I mean isn't Rehmat an entire mood!
https://www.instagram.com/p/BqCNrRCFodP/
https://www.instagram.com/p/B4kIv6yA_mx/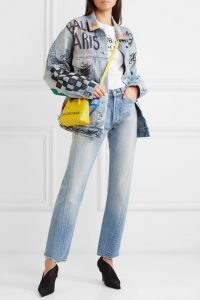 If you plan on making a statement than pair a nicely textured shirt with dungarees and add a couple of badges. Or just pair a monochromatic breathable ensemble with a nice over coat. For inspiration check out this Balenciaga jacket and Jacquemus over coat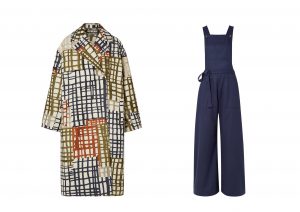 You could also follow Ayesha Umer's style guide and throw in some fun embroidered tops and pair them up with up with boyfriend jeans, slacks or draped pants.
https://www.instagram.com/p/B1RIuVOjshN/
To avoid getting those beautiful strands of hair in your food, tie those locks into a sling back or a top pony.
Let go of your lady purses for a day and make sure you're slaying a breathable tote, a sling satchel or even better a fanny pack around your waist. This will help you worry less about the purse and more about what you need to eat. Also keep the fanny pack contents very minimal including , your modes of payment ( cash or cards ) a little cologne ( all that walking and well you get it ), portable charger and whatever else.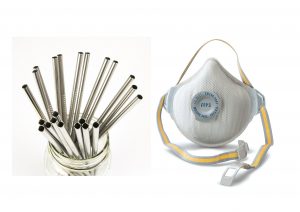 While you're putting in so much effort to look good , make sure you make sound decisions for the environment too . Carry stainless steel straws and paper bags for the trash and if possible car pool to the venue. Considering high levels of PM particles in the air make sure you're carrying your anti smog masks, which you can get at your local drug store and while you're at the festival try hydrating yourselves regularly.