Winter is just around the corner and that wardrobe looks doubtfully empty! If you are anything like a fashion maniac, you'd want to spend your winter to be in style. Almirah offers you a wide range of winter clothing, where a style is never out of question.
We frequently fall back on a safe attire that makes us feel secure when we find ourselves in an outfit rut. However, there are fun methods to update your outfit if you feel like it. But let's face it, the climes can be quite unpredictable lately, but this is the opportunity when your winter outwear can shine! From a light trench, a tailored suit, or a vest—we round up this season's trending outerwear for the weather full of highs and lows we have ahead.
View this post on Instagram

Almirah understands the validity of such a  concern and has come up with a wonderful yet charming winter collection for 2022, and they named it Garrison! A unique touch to a fabulous collection. Many of us to love to stay true to our roots, but rounding up with a pair of hoodies over your mere shalwar kameez, is what makes your entire outfit, quite questionable. Looking at the variety, Almirah has got you covered, and this time quite literally!
What more can anyone want to rock their shalwar kameez and that so with a twist!
That is what the true essence of Garrison continues to adhere to, never backing down from curating a possible comfortable outfit but also covering any pinch-points one must face this winter. From looking at how harsh the weather can get, Almirah decides that your outfit should not be the one facing these harsh winds! It should be clean-cut and powerful while making a statement of its own, with Garrison it is time to create your own statement!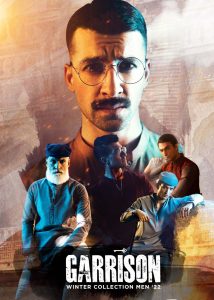 When figuring out the best fabric for their new winter campaign, Almirah came to face another challenge. It is not like we don't want our formal shalwar kameez attire to not be paired up with anything. That is where the twist of Garrison pops up! After carefully inspecting the very need of the lot, the present winter collection's shalwar kameez outfits are classy in their own way. Pair it up with some leather gloves, high-end leather shoes, and a unique pair of glasses, or even give it a smoky touch of a hat, this set of shalwar kameez can go above and beyond to generate the style of your winter lookbook! There are many ways you can go about it, the nature of Garrison's new flash shalwar kameez helps you achieve just the right amount of style you need this winter.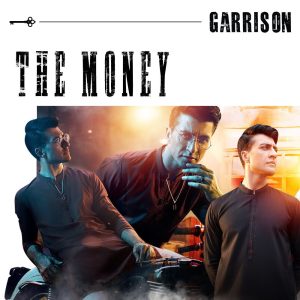 Here is one thing to highlight, It is not only about creating beautiful outwears, but it is more, and factually about creating an impact and keeping your comfort first.  When creating a certain type of campaign, clothes become one of the key points to look forward to for people who entertain making a statement through their fashion & through the persona they ignite. Almirah is all about boosting your confidence, while you tackle any weather, any season, any time, and anywhere. Understanding the specific preferences of the market, it became clear that a shalwar kameez, a traditional piece of formal wear, was always in trend. Almirah developed its 2022 campaign with just one catch: Re-invent the classic with a modern twist! This was done specifically to provide solid, strong, and impactful clothing that meets both objectives.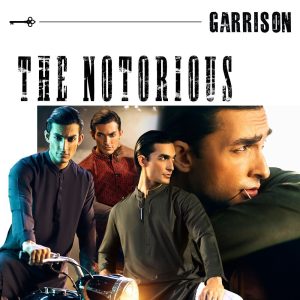 In this fast-moving world of fashion, there is a very less number of brands that stop, take a step back, and really think about what exactly needs to be put out there, Almirah, without a doubt tops that list. It is never about going with trends, but more about making your own.
Wearing Almirah is all about the confidence you need to not face the winter, but also outshine the crowd!  Are you ready to join us with Garrison?