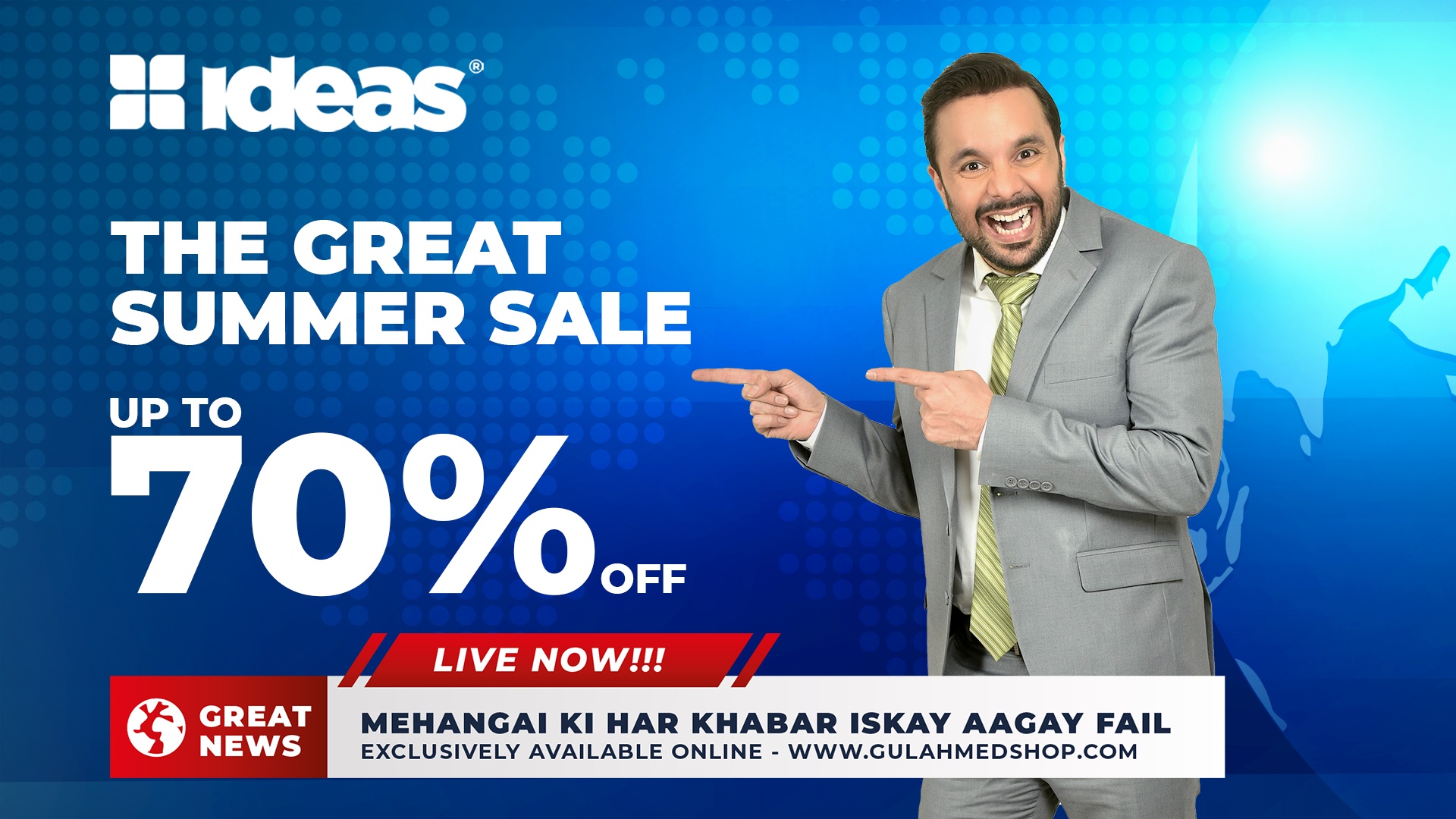 Get ready to make a splash this summer with the highly anticipated Ideas Great Summer Sale! Offering the ultimate solution to all your summer fashion needs, this annual event is back with a bang, featuring discounts of up to a staggering 70% off. Whether you're shopping online or visiting stores nationwide starting May 11th, 2023, this sale is set to redefine your summer style.
But what truly sets this year's Great Summer Sale apart is the brand's ingenious storytelling in their latest advertisement. Breaking away from the norm, they've taken the concept of "Breaking News" and injected it with a refreshing dose of humor. The teaser, released on May 5th, left viewers at the edge of their seats, eagerly awaiting more.
Building on the anticipation, the subsequent advert unveils the irresistible discounts and urges customers to explore the sale online and in stores. With impeccable production quality, relatable scripts, and engaging storytelling, the advertisement is bound to captivate fashion enthusiasts and leave a lasting impression.
What truly sets Ideas latest advertisement apart is its unique concept and clever sense of humor. By presenting a fresh perspective, the brand stands out from the crowd and adds a refreshing twist to the fashion advertising landscape.
The Ideas Great Summer Sale is your golden ticket to revamp your summer wardrobe without breaking the bank. www.gulahmedshop.com is a treasure trove of deeply discounted items, allowing you to create stylish ensembles while enjoying the added convenience of a 30-day easy exchange policy. Plus, with a flat shipping rate of just PKR 99, shopping has never been more affordable.
Whether you're ready to start shopping today at www.gulahmedshop.com or prefer the excitement of visiting the stores from May 11th onwards, don't miss out on this opportunity to elevate your summer style within your budget.
In conclusion, Ideas Great Summer Sale is back and better than ever, offering fashion enthusiasts unbeatable discounts on the latest summer fashion trends. With their captivating storytelling approach, this year's advertisement is sure to leave an indelible mark, enticing customers to dive into the sale and discover the perfect summer looks they've been dreaming of.