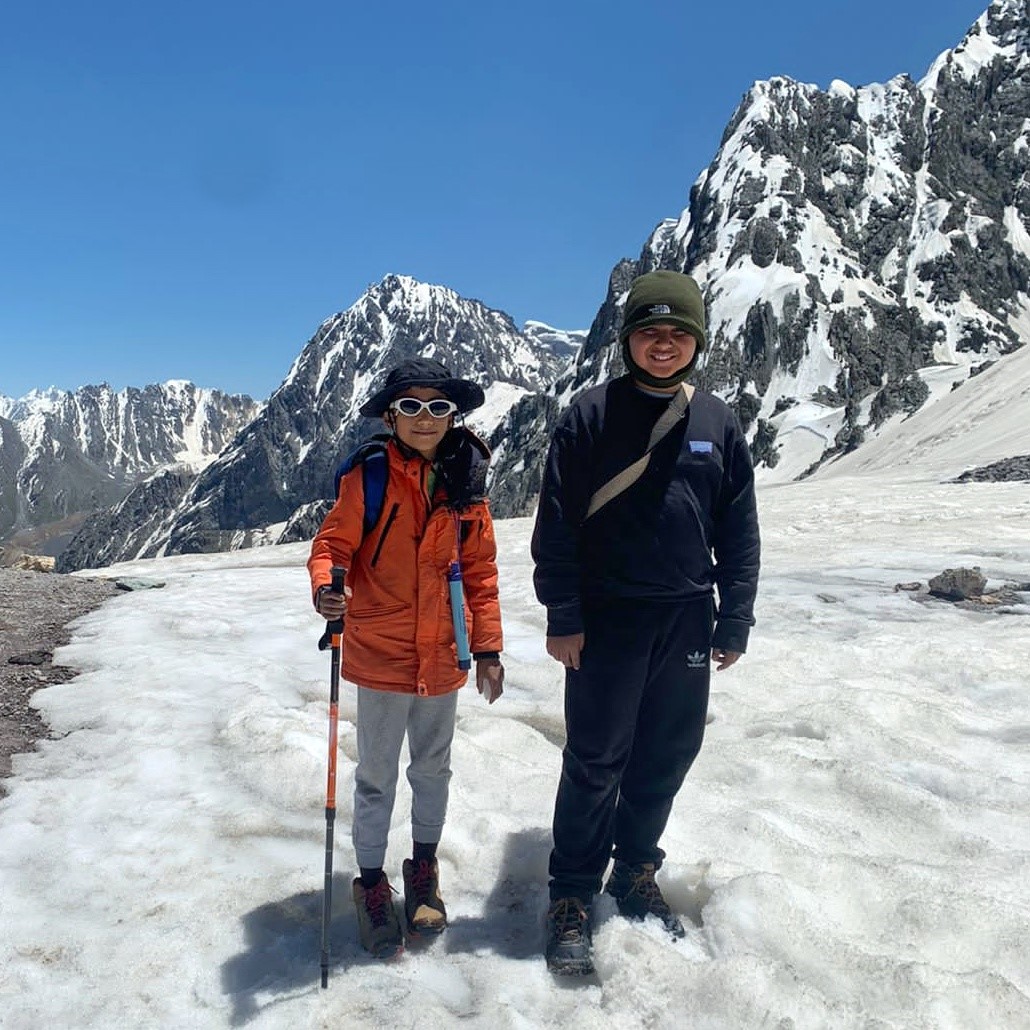 Know of kids who'd skip spending time on their PS 5 to go on a trek to Thallay LA ( Pass in Balti) at 16000 feet during Summer break? Well, we know now!
Best friends and class fellows, Shahnawaz and Ismail-both 10 year old's decide to stay away from home for 3 weeks and go on a trekking expedition with their respective fathers. The boys were successful in reaching Thallay La (Thallay pass) as well as completing a historic trek on foot spreading across five days, 40 kilometers, ascending 4,500 and descending 7,500 feet and chills at 2°C.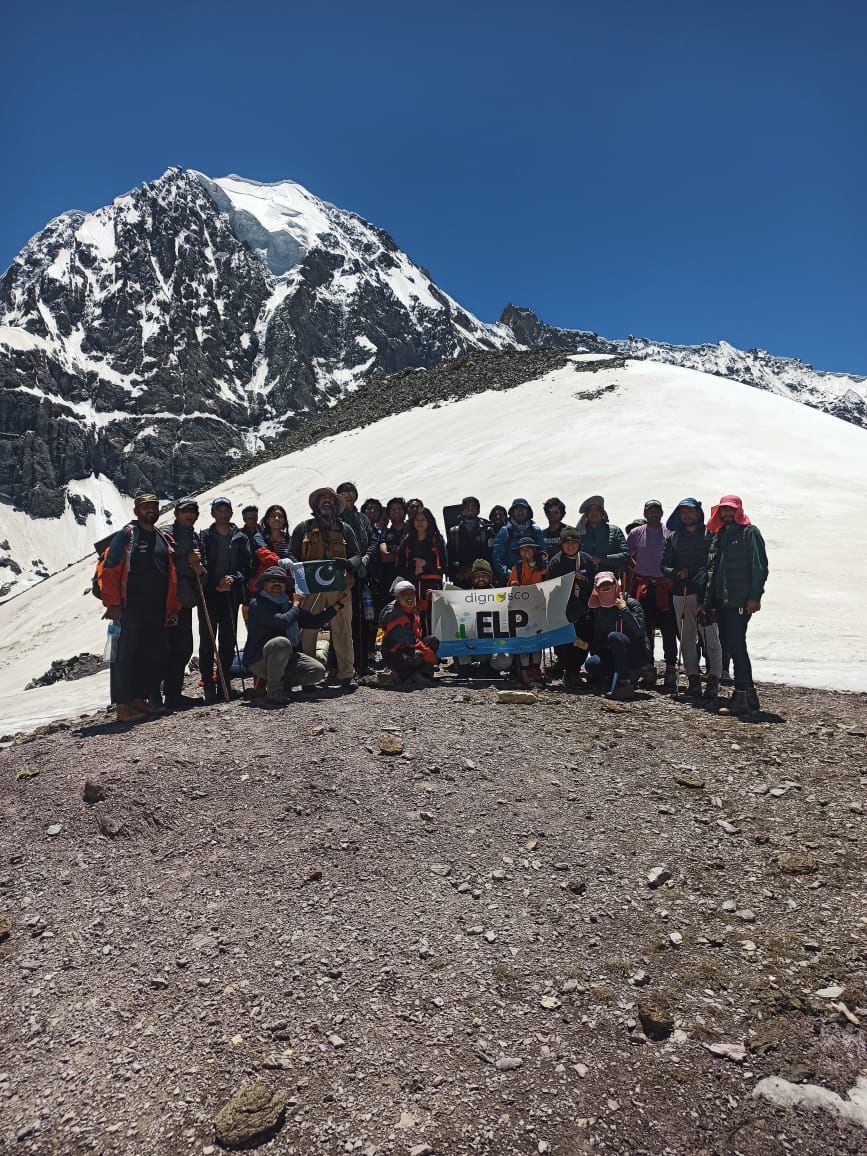 Shahnawaz and Ismail completed the trek on foot safely earlier in July. Amongst the urbanized city youth, they are probably the youngest kids in Pakistan's history to reach such altitude on foot while such a feat is also unheard of for similar aged local kids as well.
It was not the first time trekking for Ismail and Shahnawaz, both have previously done camping at Deosai plains, trekking from Abbotabad to Nathia Gali with Miranjani summit and base camps of Rakaposhi mountain.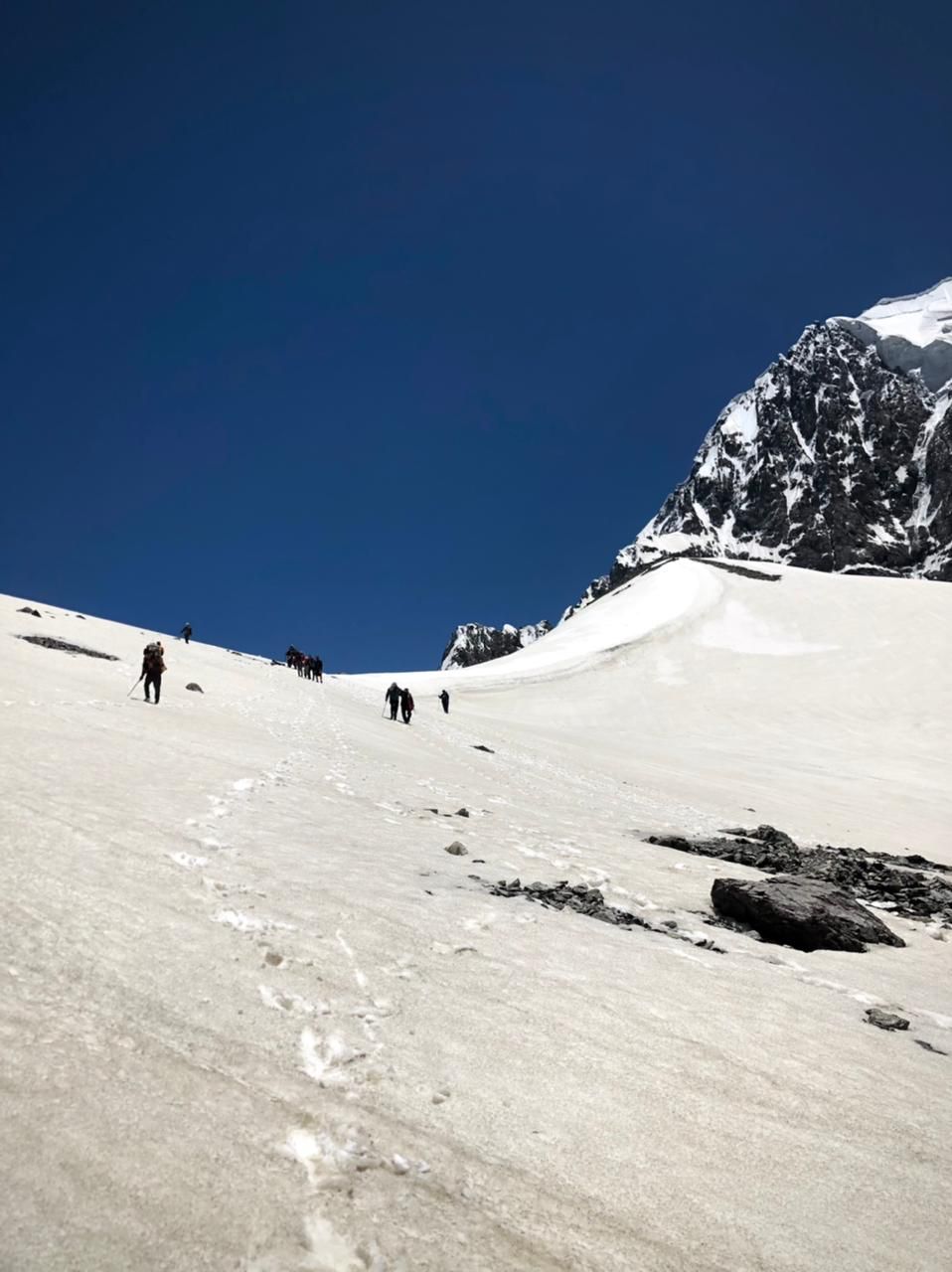 Talking about the challenges and highlights of their experience, they both mentioned how dealing with the altitude and incline came as a daunting task. The air was thin and cold, however both knew the drill: stay calm, focus on breathing and one foot in front of the other. When asked if they would do it again, both replied with a solid YES! The smile on their faces on completing each stage of the trek can attest to this fervor and enthusiasm. The boys were kind enough to mention how they would get extra supplies of ramen and water because the adults wanted to take extra care of them.
Pakistan Zindabad, they exclaimed as they stood at 16000 feet altitude! They also took pictures with their fathers; what a delight to see such wholesome moments!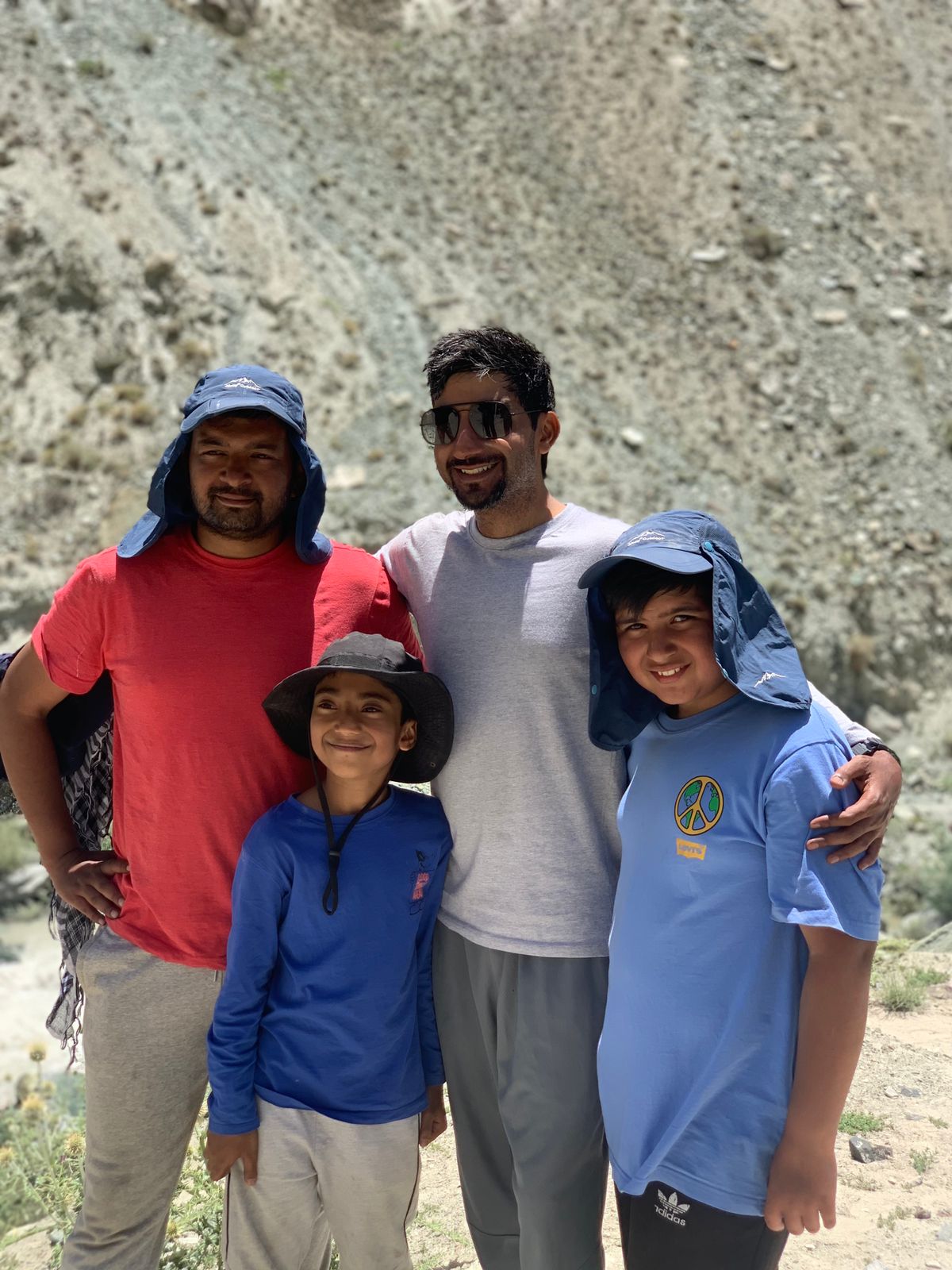 Such excursions allow you to disconnect from  the rat race that the urban life poses for kids and adults alike. Such experiences enhance your character and make you know your own physical and mental limits and possibilities.
God's theatre of nature in the northern wilderness of Pakistan is so entrancing that the group of adventurers with Shahnawaz and Ismail included all age ranges – from 10 years' old to above 50 years. If you're looking for an adventure then Experiential Learning Pakistan with their professional team providing for the necessities of food, shelter, safety, local guides and specialized field instructors will ensure a smooth execution of your adventure and provide for a memorable experience.
Find them @ https://www.instagram.com/experientiallearningpakistan/