The Hits And Misses Of Pakistan Cricket In the World Cup So Far.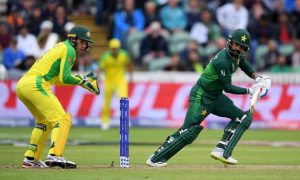 Image Credits: Alex Davidson/ Getty Images
After a sloppy 41 run defeat against Australia yesterday, the Pakistani cricket team need some serious introspection. Being an avid cricket watcher for over 15 years now an adjective that I can safely use 9 out of ten times to describe our team is, 'unpredictable'. The root of our problems is the team selection. Why would you drop 'Shadab Khan' who is by far our best fielder and pretty handy with the bat. After dropping three catches and being below par in the field yesterday, the team needed someone like Shadab Khan who has proven to be phenomenal in the past.  After yesterday's defeat everyone ranging from my grandfather and father to my 12 year old younger brother were extremely disappointed and frustrated with Pakistan's performance. I can only imagine what the nation as a whole would have felt like. As per the amount of knowledge I have of cricket, here's my list of the hits and misses of Pakistan cricket in the World Cup so far:
Hits:
Mohammad Amir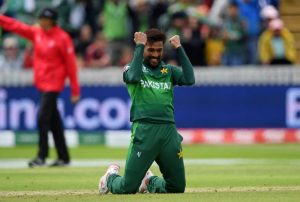 Image credits: Espn cricinfo
From being someone who wasn't part of Pakistan's initial world cup squad to being the leading wicket taker in this year's tournament, Mohammad Amir has proven to be one of the best in Pakistan's team at the moment. Many, including pundits such as Ramiz Raja raised questions about Mohammad Amir's mediocre performances over the years and hence his selection in the squad. What was Amir's response to them? A five wicket haul against one of the best batting sides in the world, Australia. It would be  sinful to not label Mohammad Amir as one of the hits in our team at this World cup so far.
Wahab Riaz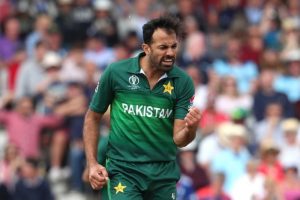 Image Credits: AP (Rui Viera)
Personally I'd been a bit critical of Wahab Riaz's style of playing in the past. After that dismal performance against India in the first match of the 2017 Champions Trophy I'd lost hope. However he has completely turned things around for himself with brilliant performances so far in the World Cup. Similar to Mohammad Amir, Wahab wasn't initially a part of Pakistan's 2019 world cup squad, but a combination of poor performances from the likes of Faheem Ashraf and Junaid Khan and his incredible past record in the World Cup earned him a place in this year's team. Lets not forget that unforgettable spell against Shane Watson in the 2015 World cup. Wahab has been nothing short of splendid in this year's world cup so far. The speedster was the pick of the bowlers against England as he took 3 crucial wickets in that match. Last but not the least, his unexpected 45 run knock against Australia instilled hope in the fans who were still glued to their televisions. A definite hit performer so far!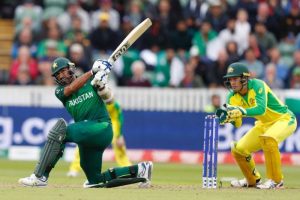 Image Credits: (AP: Alastair Grant)
3. Mohammad Hafeez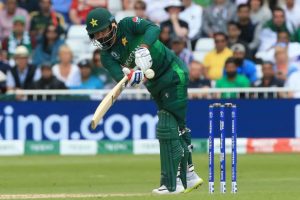 The professor has produced some handy knocks at the 2019 cricket world cup so far. Even though his dismissal against Australia left me wondering why he played that shot, it'd be wrong on my side to ignore his mention-worthy batting and occasional bowling performances. Winning the man of the match award against England for scoring 84 off 62 balls and a decent 46 against Australia should solidify his place in the team. Hafeez for me is a complete player, he bats sensibly, hits the classy cover drives as well as the big shots, can bowl well and is a good fielder.
Misses:
Asif Ali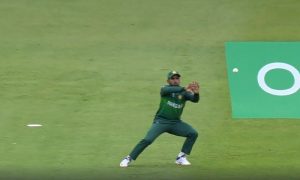 Image Credits: ICC Cricket World Cup/ Facebook
For someone who was termed as Pakistan's next big thing in terms of power hitting capability, Asif Ali has been utterly disappointing so far at this year's world cup. After dropping two key  catches against Australia and getting out by playing a pointless shot, Asif Ali has no business playing at this level.  His hit-and-miss style might remind some of Shahid Afridi but Boom Boom was much more than a willow wielder. Afridi could bowl, field, play some decent knocks with the bat and more importantly he could lead. Moreover considering below par performances so far, I don't think that the management should give Asif Ali another chance.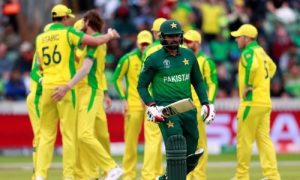 Image credits: Reuters
Shoaib Malik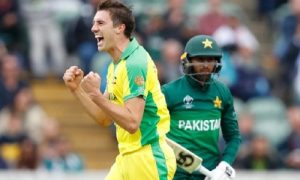 Image Credits: AP
Chance after Chance after Chance, I don't remember the last time Shoaib Malik gave an applaud worthy performance with the bat. All praises aside about the fact that he's one of the fittest people in our team, even at the age of 38, and that he's a great fielder, which he is, what about his skills as a batsman? Shoaib Malik has been one of my favourite players from Pakistan over the years, to the extent that I start defending him when people argue against him, even though deep down inside I know that I'm wrong.  Getting out on zero against Australia was the cherry on top, no more chance for you Shoaib, sorry.
Fakhar Zaman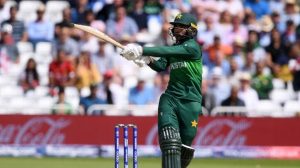 Image Credits: Getty Images
Who do we remember 'Fakhar Zaman' as? For me he was the guy who scored his maiden century against arch rivals and tournament favourites India in the 2017 Champions Trophy.  Some would say that he's Pakistan's only ODI double hundred scorer, but I'd stick to remembering him as our Champions Trophy hero. However his dreadful performances in the grandest stage of them all, the Cricket World Cup, have left me wondering about his role in the team. A dismal zero against Australia, by getting out on a terrible shot, lured by the Australian bowlers' trap are my recent memories of Fakhar Zaman. This guy needs some serious motivation right now, if winning the World Cup isn't motivation enough.
Last but not the least, I'll say a few words about our team management. Azhar Mahmood, a British resident and the national bowling coach of Pakistan should know the pitches better than anyone else shouldn't he? Not to mention, he has played county cricket there for over a decade. He needs to use his brain that's all, we have talent, he should know how to utilize our talent on the English pitches. Mickey Arthur and Inzamam Ul Haq need to bid farewell, enough is enough, a head coach and chief selector play a massive role in the team's performance. I'd rather have someone like Kamran Akmal or Umar Akmal who've proven to be performers in this year's PSL, play as  batsmen down the order than have someone like Asif Ali in my team.
WE NEED SOME SERIOUS RESTRUCTURING!