A collection that recreates the dynasties of old with symbolic representations of power, strength and majesty.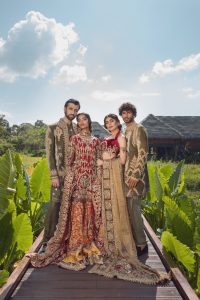 Niche Lifestyle in collaboration with Mohsin Naveed Ranjha flew over to the city of gods; Sigiriya, Srilanka for an exclusive breathtaking shoot. Amidst the emerald green fields, Water lily Lotus adorned tranquil ponds and the warm sun kissed beaches, Mohsin Naveed Ranjha's bride stands in perfect harmony with the glittering tapestry of the handsomely bestowed nature of the tear drop of India, the mesmerizing SriLanka.
Sadaf Kanwal and Aimal Khan from Pakistan and Shonali Singh and Vivek Dhiman from India breathed life into the clothes of Mohsin Naveed Ranjha. Mohsin's impeccable tailoring ornamented with awe-inspiring hand embroideries.
MHM aligned a perfect composition through his ever-evolving eye and unexpected vantage point, seizing the fleeting moment in all its essence and brings us spellbinding photographs while Saima Rashid Bargfrede with her artisanship and inventiveness in the field of Hair and makeup elevated the final looks with exquisite hairdos and makeup
The models were bejeweled in the finest pieces from Hamna Amir and Trunk SriLanka while Insignia provided accessories for the project.
The hard work of everyone involved in the process of presenting this beautiful idea wouldn't have been possible without the generosity of Jetwing Hotels.
Here's a sneak peak at the finest images attained as a result of this project .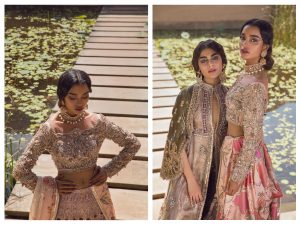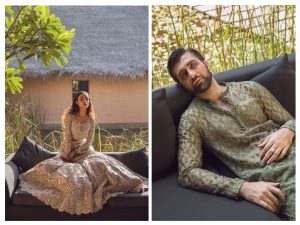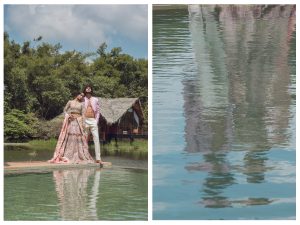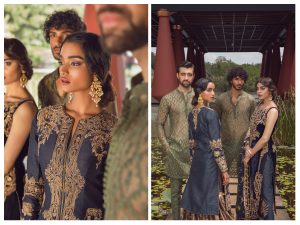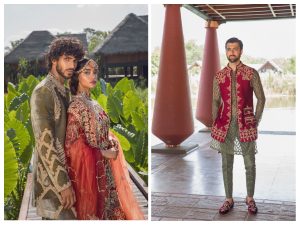 The collection is a tribute to the empowering old world philosophy of Sigriya, where Power, Strength and Majesty were the pillars on which world wonders were built.