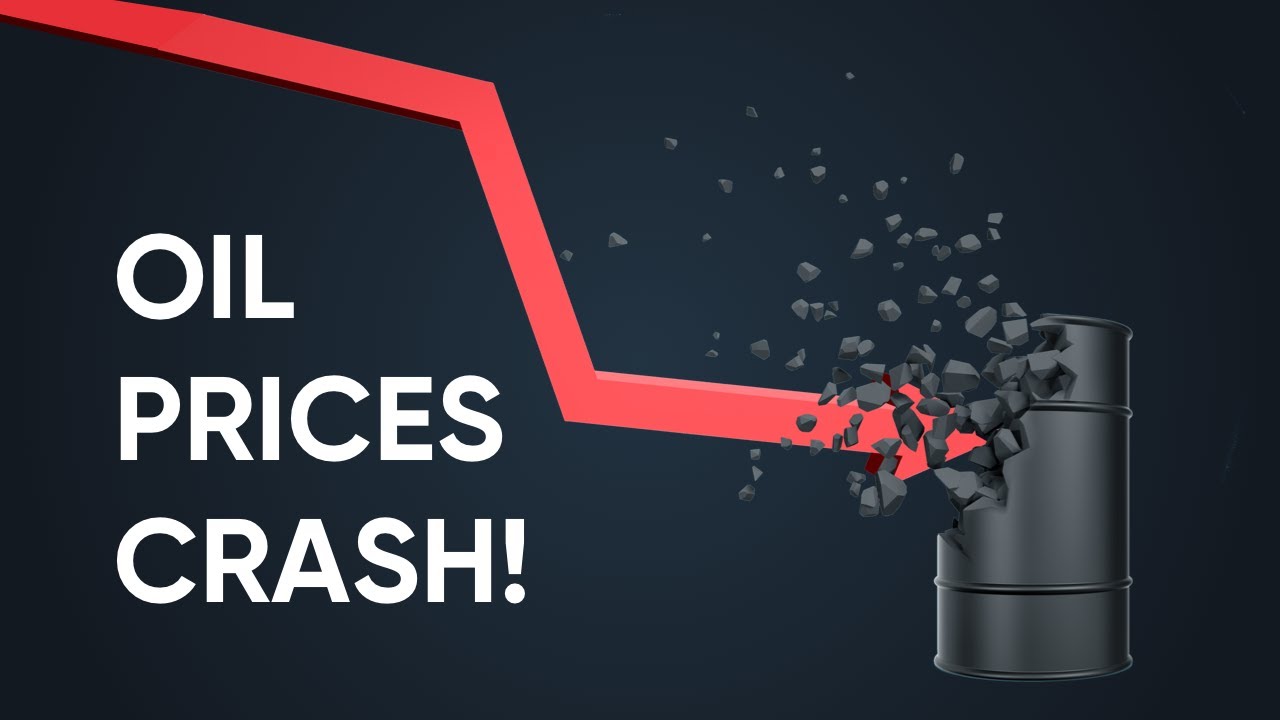 U.S Oil benchmark crashes to below $0/barrel on Monday for the first time ever, making history. As a result of the lockdown due to Coronavirus around the globe, the demand for oil drastically decreased, and the supply exceeded the demand. It has reached to a point where the producers are literally paying consumers to buy off from them. Why is this happening? Producers are out of storage space! Yes, there is no space to store all that excessive oil produced. There is a feat that there will be no space to store barrels thus buyers are paid to make purchases.
Wall street : Cryptocurrency is a scam. No stock ever will be as volatile as bitcoin.

Oil : hold my beer #OilCrash pic.twitter.com/tCNWS4OmII

— Mike E. Mars (@MikeEMars) April 20, 2020

With everyone staying indoors to stop the spread of COVID'19, travelling by plane and car is nonexistent. Hence, the demand of oil decreased. Moreover the closure of industries and factories is also adding up to the decreased demand.
People all over the world are talking about this unexpected change in the market, here is what they have to say.
Why has US #OilPrice dropped below $0?

– No cars, no planes, no ships, no factories so demand for oil is cataclysmically low
– There is excess supply and storage space is running out.
-Oil producers are paying buyers to take the oil off their hands as it's cheaper than storing pic.twitter.com/3B93sRRTOp

— Jyt dixit (@sunshine160693) April 20, 2020

There are weird comparisons made on the internet between the price of oil and other stuff, below is an example.
Here are the facts they don't want you to know. #OilPrice pic.twitter.com/W74SDudaM8

— Carl Gottlieb (@CarlGottlieb) April 20, 2020
One of these cost higher than the other in the US right now. #OilPrice #OilCrash pic.twitter.com/OPyRaNeotL

— Aliyu (@AliyuKwarbai) April 20, 2020
We know for sure that the market is in a bad place when the oil price is being compared to a Netflix subscription?
It is considered as the largest on-going record back to 1983.
https://www.instagram.com/p/B_NsYMGp0K8/
The effects of COVID'19 are rather unexpected. This global pandemic is affecting more than we ever imagined it would. The major crash in the oil market will surely affect trade. However, Pakistan Economists are talking about how Pakistan can benefit from the crash. Shah Mehmood Qureshi yesterday talked about how this will affect Pakistan partially.
Similarly, Dr. Shahid Hassan, an economist said that the government should sell oil in Pakistan according to the international rate. Fingers crossed, much cannot be said right now since Pakistan imports oil from the Middle East, but since this is a global pandemic, there will be an effect.
By: Dua Ahsan