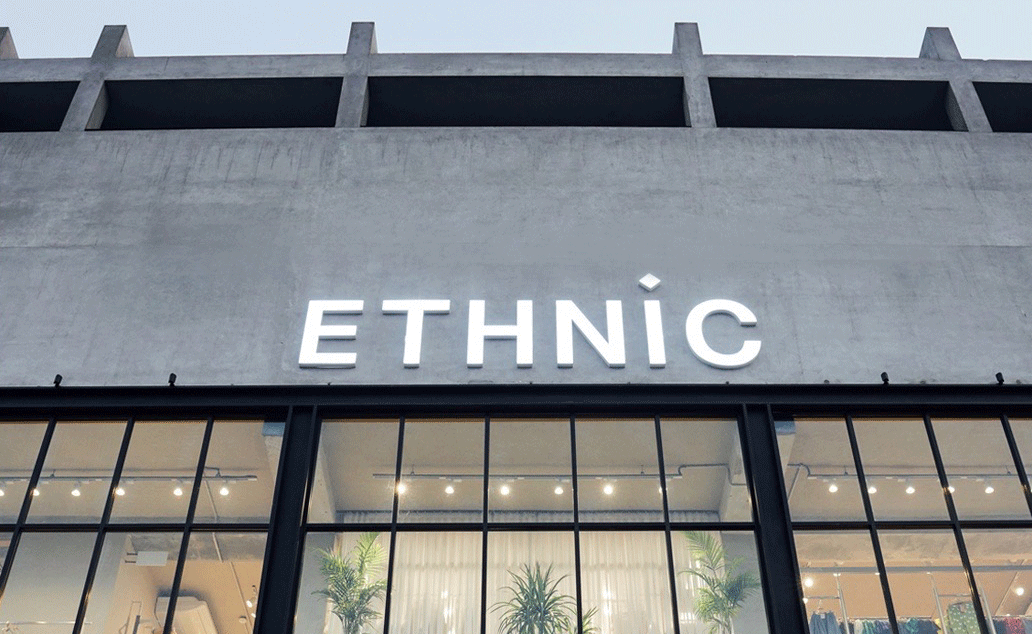 With the shift in ways people shop moving more towards E-Commerce, brands are hard-pressed to make the brick and mortar store experience more than just walking in a concrete building, picking up a product and leaving. Ethnic has done just that with its Flagship store; a beautiful and artfully designed retail space of 12,190 square feet in the heart of Lahore on MM Alam road, 12-L is surely more than just a store, it is an experience.
Ethnic has evolved over time from purely eastern to very clean lined and modern. This is reflected in their flagship store's interior; modern architecture with art installations inspired by the new Ethnic logo which is originated from 'Nukta' in Urdu language. The botanical element offsets the modern industrial aesthetic and creates a visually pleasing effect.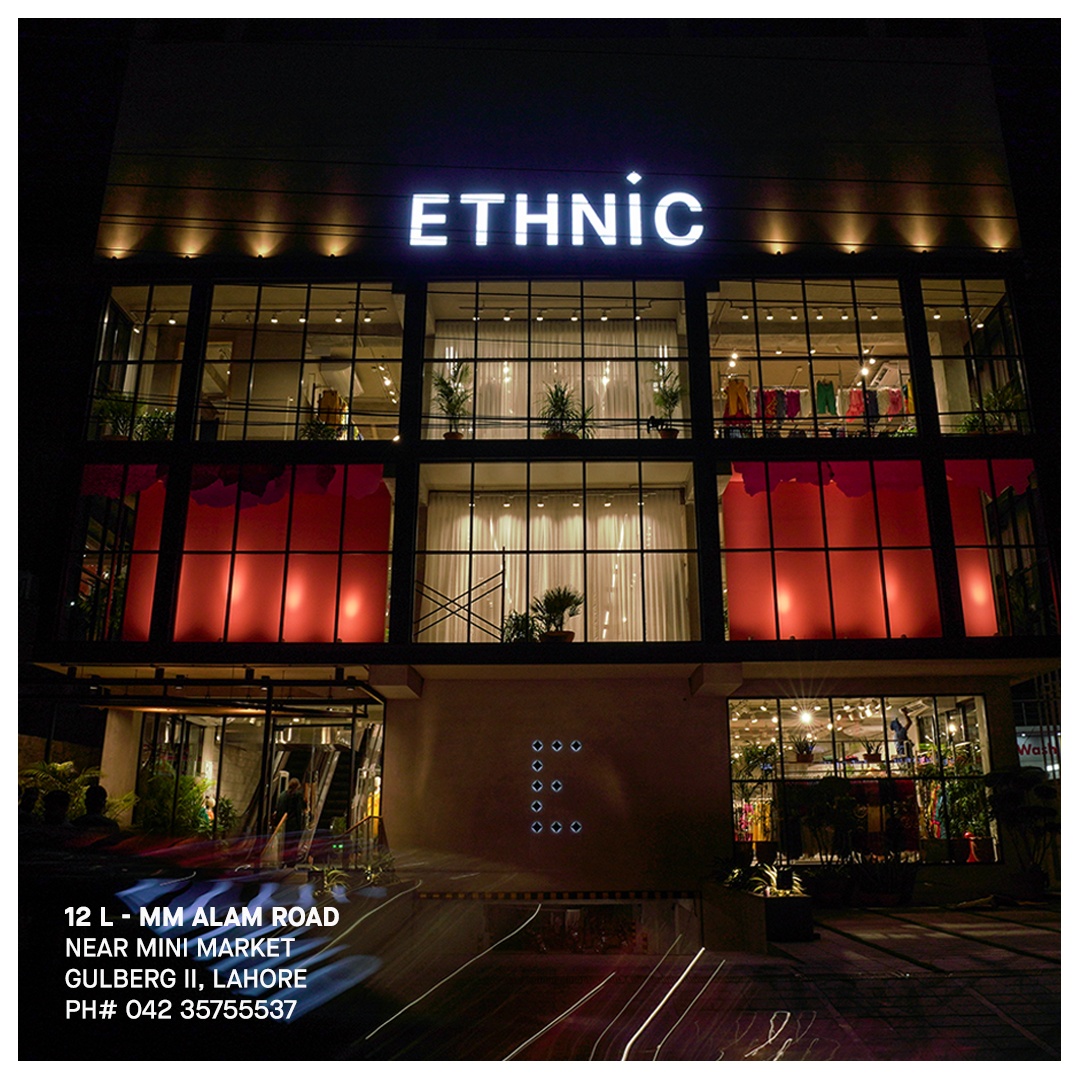 With rapid expansion in plans, Ethnic's new product ranges are available under one roof and we could not be more delighted! It is not just pretty clothes anymore but amazing fragrances, a beautiful variety of footwear and the line of ETHNIC KIDS. It is a one stop shop for all Ethnic has to offer, from all new lines to its limited collections.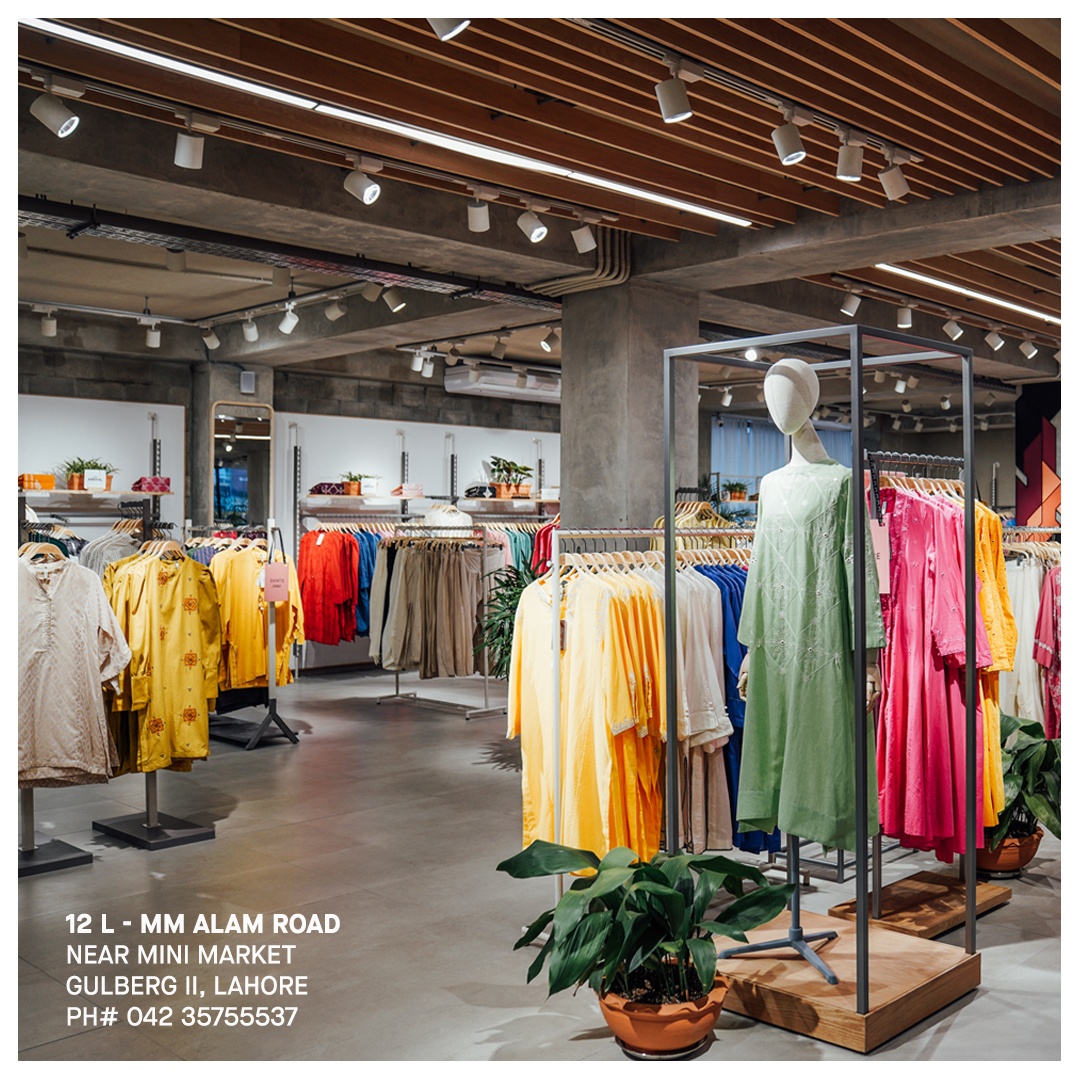 We personally love the whole feel good aura of the store itself, the interior, the architecture and a huge space for shopping experience which certainly satiates our retail therapy cravings.