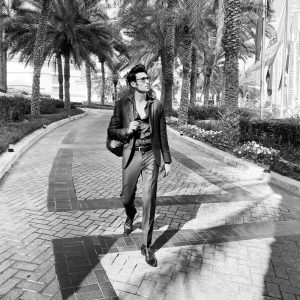 How is it different from when you first came into the industry?
My first acting venture was in 2013 and after a few acting tasks, I decided that this is actually my career path. So within a couple of years, I felt that professional qualification is the need of the moment and for that, I went for professional training at NAPA, and this is what I feel is the difference from then to now.  You need to be professionally trained.
Modeling or acting
Acting, acting and, acting, but modeling also pays well so I don't mind it either. It also gives me a chance to show off my 6 pack.
Where did you disappear to for a year you have been missing from the screen?
Traveling is love, so I spent some of this time traveling and exploring new places, it helped me explore myself.  Traveled to Dubai, Malaysia, Philippines as well, and some part of this period was spent taking care of the love of my life, my ma, the most important and integral part of my life.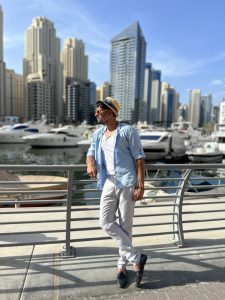 What is the most difficult thing to face as a new actor?
Its Rejection, with a capital R. Yes, because anyone who enters this field comes with high hopes and loads of confidence. They are confident about their looks, acting skills, and everything about themselves, thinking they are fit for every role. Then comes a rejection which deflates their confidence, but this is where they need to stand strong. As I have experienced, every rejection teaches you something and gives you a new avenue to explore.
What drives you to act what kind of projects do you like?
What drives me to act is that I can make myself flexible, it allows me to live many lives. It's like traveling through people's lives.  I truly believe that variety is the spice of life, within my acting career I have played a variety of roles the good and the bad but what I really want to do is action sequence and for that, I would love to do all the stunts myself.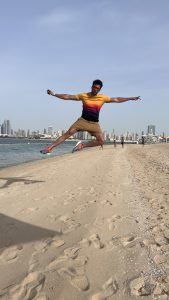 Who are your acting role models?
My role model has always been Moin Akhtar a true legend. The ease and fluency in every character that he played are just phenomenal.  That's what gives me the confidence and ease to play any character.
What inspired you to join this field with all that is involved in making it as an actor here?
I always wanted to be an actor and coming from a family where no one is an actor  I knew that it was and is an uphill task for me, but I am ready for it.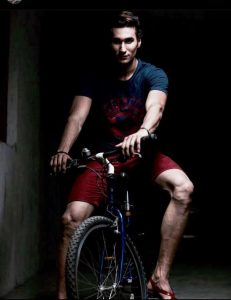 If you want to go away for a week what three essentials would you not do without?
What message would u like to give out to the young actors joining the industry?
Where there is a will, there is not just a way, there's a motorway.