The internet pretty much blew up when TMZ reported that Kylie Jenner and Travis Scott were splitting after two years together. I mean,they just celebrated the  launch of Travis' Netflix documentary together, as well as, Kylie's cover for Playboy, for Gods Sake! Hence the Break-up reportedly came as a big surprise. However, maybe we shouldn't be that shocked that Stormi's parents were reportedly having issues, maybe the signs were there all along. Who knows?
We don't have the details about what caused  the split, but apparently both parties stated that they "Have been trying to make the relationship work for a while" but to no avail apparently.

However, they are said to have made the decision to call quits on their romance several weeks prior to the leak.
The pair will continue to co-parent Stormi amid the split, The Blast reported, sharing custody 50/50; but sources close to the couple said that they haven't completely decided to break up and that they're just spending some time apart.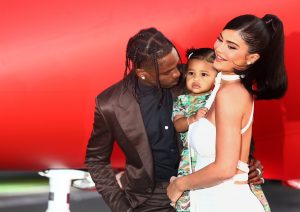 The make-up mogul also hasn't posted anything on her social media involving Scott since the 10th of September. There were also rumors circulating about Travis cheating on Kylie in December and then again in February 2019 after Travis postponed a concert in Buffalo and headed back to Los Angeles, reports started circulating that he did so to spend time with Kylie who had allegedly accused him of cheating. Apparently, Kylie found some overly friendly DM's and confronted the rapper about them. Travis' rep later told  Entertainment tonight that Travis "did not cheat" and simply cancelled the Buffalo show "because he is under the weather."
In addition, the significant other was noticeably absent when Jenner attended the wedding of Justin and Hailey Bieber in South Carolina on Monday, with the reality TV star opting instead to take little Stormi as her date.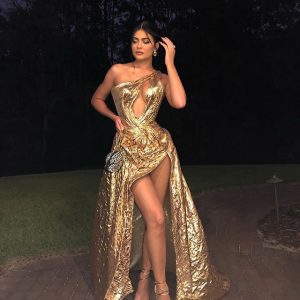 Neither Jenner nor Scott have publicly remarked on the split reports.