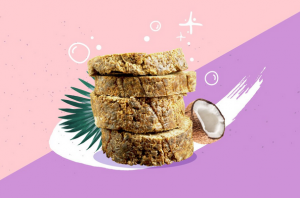 For hundreds of years, women of Africa, especially from Ghana have made and used a vegetable-based soap called the African Black Soap. It's a cleanser used to lightly exfoliate and give skin a healthy glow alongside thinning fine lines, making dark spots more even, easing eczema and fighting blemishes. The secret recipe of the magic soap has several core ingredients including native African plants like plantain skins, cocoa pods, shea tree bark, aloe-vera and palm tree leaves.
The African Black soap is known to have several benefits:
Natural Skin Cleanser
The African black soap is an effective topical as it cleanses skin without stripping oils from the skin due to the presence of shea butter and other organic.
Gentle Exfoliation
African black soap is organic, unprocessed, and raw making its texture grainy due to vegetative matter present in the soap for gentle exfoliation.
Fight Acne
In addition to lauric acid, African black soap contains fatty acids, coconut oil, caprylic acid, capric acid, and vitamin E, which work in tandem to balance the skin's pH levels and calm inflamed and irritated skin.
Reduce Fine Lines & Wrinkles
Key ingredients – cocoa pods and plantain peels are both a rich source of antioxidants which help fight free radical damage that contribute to the physical signs of aging, drastically reducing fine lines and wrinkles.
Evens Skin Tone
Studies have shown that regular use of cocoa pods result in lighter skin tones as it has the ability to naturally absorb UV light, offering some added protection from sun damage
Treat skin conditions like Eczema
The African black soap is enriched with coconut oil, shea butter, and red palm oil, which provide deep hydration essential for soothing eczema flare-ups.
Minimize Scars & Blemishes
Shea butter in combination with essential fatty acids present in palm kernel oil, red palm oil, and coconut oil bolster the regeneration of skin cells, improving collagen to help scars fade away.
Anyone who has jumped on the black soap bandwagon swears by it – and that was enough reason for us to get our experimenting gloves on!
We tried the soap for one full week and were shocked with the significant changes we saw in our oily-combo skin in just a few days. The skin looked visibly clearer with diminished pores and a much smoother texture. However, we saw little to no changes in acne scarring – maybe we will need to test it for a little longer than just a week.
All-in-all, this healing soap made us toss away our favourite facewashes and has become a holy-grail! Highly recommended!
Just make sure you mositurize well on your journey to perfect skin!