Share this
Fahad Hussayn closed the show at the first day of PFDC sunsilk fashion week 2019, the showcase was an amalgamation of classic IMAGINARIUM couture's immaculate bridals and formals, along side hip and ritzy lawn prints and knit wear. There was something for everyone and the psychedelia of colours and prints had us on our toes with amusement.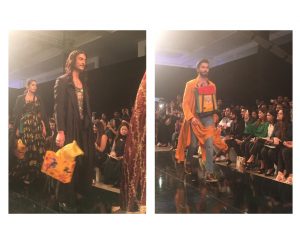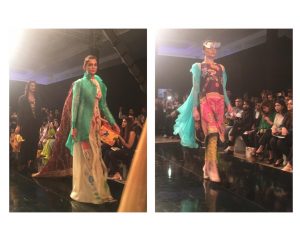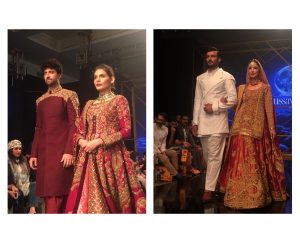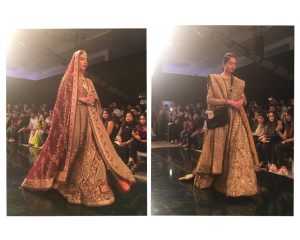 It was no doubt, a very entertaining show with an extremely impressive 'Vouging' moment. The casting for the collection was as apt as the selection of looks and non of it missed the styling magic associated with the Maison. Quirky prints and embroideries over lawn and knitwear with tiny parrots and doodled faces, were all the rage. if it isn't experimental, it isn't Fahad and that's what we love about this collection.
Perfectly draped trench coats and asymmetrical jackets over dresses and pants, silver metal sky high shades, satchels, cross body bags, and back packs on the front, all with charming little embroideries, like those you find in Vivienne Westwood's doodle diaries, was a very daring move, however it did pay off. The collection was neatly tied in a hearty, meticulous and entertaining knot and there wouldn't have been a better way to wrap up day 1.
Share this