Now that summer has arrived, you won't dread the hot and muggy weather; instead, you'll look forward to it thanks to these hottest must-have items that will up your fun-in-the sun game to a whole new level. Prepare to soak in the sun, feel the sand between your toes, and embrace summer's carefree vibe with this irresistible collection of summer staples. From cooling rose water spray that brings out your summer glow to energizingshower gels to keep you cool in the sweltering sun, we've got you covered from head to toe. Grab your sunglasses, apply some sunscreen, and let's plunge into the sea of summer essentials that will make your sunny adventures memorable and Instagram-worthy. Let's explore the world of self-care and unlock that summer glow!
Love me some Rose Spray:
As the summer sun casts its scorching heat, let us tell you about a magic potion that can restore and renew both your skin and your mood. Enter Hemani Herbal's rose water spray, a delightful refuge in a bottle that offers a plethora of advantages throughout the sweltering summer months. Your skin and mood are instantly refreshed by this Herbal Rose Water Spray. This organic toner helps to maintain the optimal pH balance of the skin while moisturizing, treating acne, and revitalizing it. Allow the calming benefits of rosewater to lull you into a state of calm and refreshment as you close your eyes and spritz it gently over your face.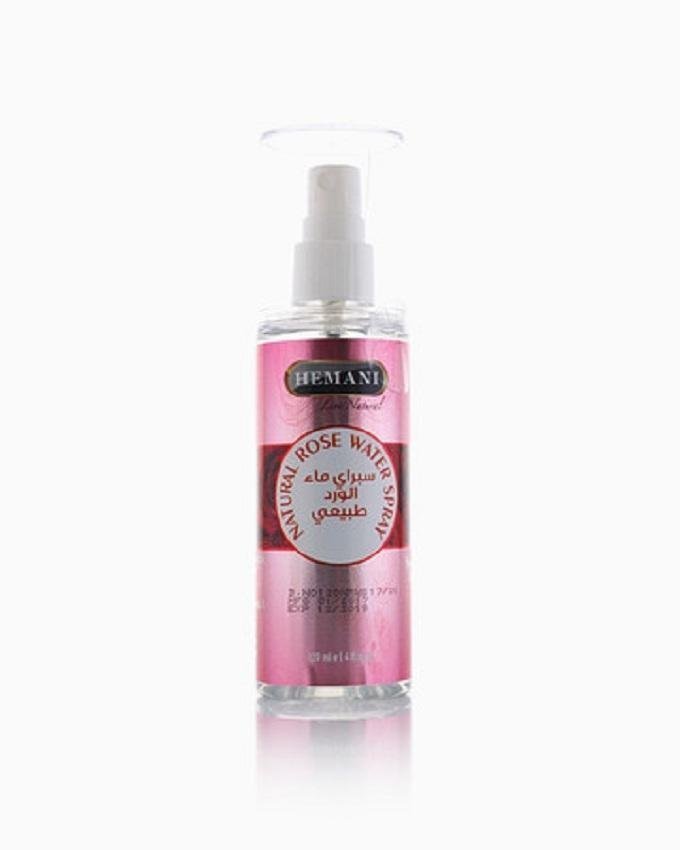 As summer colors the earth with its brilliant hues, it's time to awaken your skin with the magical powers of saffron. Traditionally considered a golden elixir created by nature itself, saffron has amazing skin benefits. Saffron provides a multitude of benefits that leave your skin refreshed, regenerated, and effortlessly glowing amid hot summer days when heat and humidity destroy our complexion. WB by Hemani's Saffron Foaming Facewash offers all of these advantages and a whole lot more. To embrace a clear, bright summer glow, wash your face with it thrice a day. Combining the power of the two active ingredients, saffron and Ubtan helps to improve the natural shine of your skin.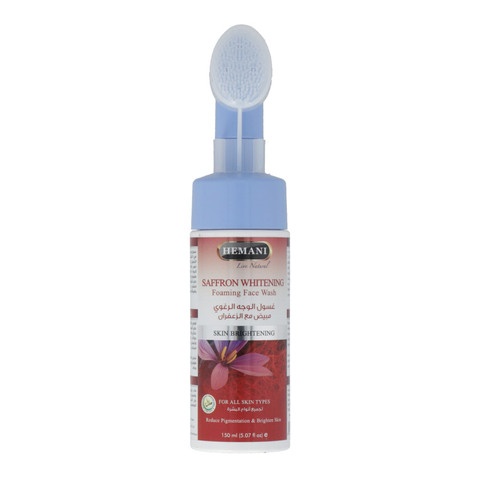 Moisturize and revitalize:
With summers, your skincare regimen should be reconsidered because now you have to rely on a light moisturizer's transformational abilities. Say goodbye to heavy creams and say hello to a moisturizing, refreshing partner that will change the way you approach summer skincare. A light moisturizer has many benefits for your skin that go beyond simple hydration, much like a refreshing breeze on a hot day. The Daily Comfort Moisturizing Cream by WB by Hemani will give you daily comfort and a radiant complexion. Specifically chosen ingredients in this lotion include calming Aloe Vera, skin-renewing Zanthalene, and smooth corn starch. It offers smoothness, even-tone brightness, and long-lasting moisture. For a silky soft touch, pamper your skin with this non-greasy, quickly absorbing moisturizer.
Ice, Ice Baby:
Without turning on the air conditioning, the Skin Relief Icy Gel by WB by Hemani will instantly relieve the heat of hot summers and provide your skin and senses with the most chilling and relaxing experience. Due to the presence of Panthenol and Aloe Vera Extract in this gel, itchy, dry, and burnt skin is immediately soothed. Because it is light and quickly absorbs, it is a must-have for maintaining skin comfort and hydration during the heat.

Shower up to power up:
Nothing beats the calming and boosting effects of a refreshing shower in the sweltering summer heat. You may embark on a sensory journey with an exciting collection of rejuvenating shower gels by WB by Hemani to your liking, leaving you feeling cool, clean, and prepared to take on the world. These shower gels are the ultimate summer treat due to their ability to remove sweat and stench and their alluring scents can take your senses to an exotic abode. Lather up and take advantage of the energizing effects as we explore the world of the most luxurious shower gels and learn their secrets for revitalizing your body, enlivening your spirit, and making each shower a wonderful escape from the summer heat. These shower gels cleanse, moisturize, and leave your skin feeling soft, silky, and delightfully scented. They range in fragrance from the revitalizing minty perfume of the Antibacterial Tea Tree Shower Gel to the musky rose fragrance of the Skin-Softening Shower Gel and many more to choose from.
Love is in the Hair:
Our hair is vulnerable to breakage, dryness, and frizz as the sun's rays shine to their fullest. However, by utilizing the strength of herbal goodness and avoiding sulphates, you can protect your hair, ensuring that it stay healthy and full of life. Say goodbye to harsh chemicals and say hello to a sulphate-free herbal shampoo by WB by Hemani, a natural elixir that gives your hair new life. With this 7-in-1 Blend of Herbs Shampoo, which is silicone, sulphate, and paraben-free, you can give your hair the care that it needs. This shampoo strengthens and nourishes your hair from root to tip since it contains the extract of seven nutrient-rich herbs, including chamomile, rosemary, watercress, nettle, garlic, arnica, and ivy. All summer long, enjoy hair that is shinier,silkier and healthier.
Don't forget to treat yourself to these self-care must-haves as you enjoy the warm summer days. All season long, these products will keep you looking and feeling young, beautiful, and pampered. Take care of yourself, let your inner beauty shine, and relish the wonderful pleasures of summer!