Shooter Akhtar Becomes The First Pakistani To Qualify For The 2020 Olympics!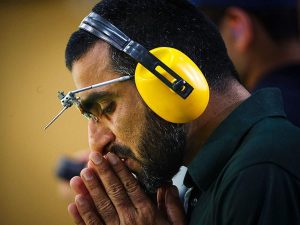 Mohammad Khalil Akhtar, a professional shooter from Pakistan has become the first Pakistani to qualify for the 2020 Tokyo Olympics. This feat was achieved after Akhtar showed good performances in the World Shooting Cup being held in Brazil.
The event in Brazil served as the qualifying round for the 2020 Olympics, and Akhtar managed to qualify through the quota system.
Akhtar will be participating in the rapid fire pistol event as a representative for Pakistan. The event has been a part of the Olympics since 1896, ever since the event came into being. The current world record holder for this event is Riccardo Mazzetti from Italy.
Pakistan's Shooting Association Secretary Riazuddin said, " Pakistan can win an Olympic medal in the shooting event."
He also added that "Qualifying through the Olympic quota is a big win."
Great News for Pakistan as a nation, we wish Akhtar the best of luck for the mega event!