'Shehnai' releases its first fun-filled teaser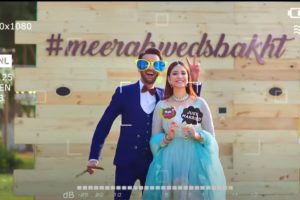 'Shehnai' releases its first fun-filled teaser and we are completely in love with the colourful and entertaining vibe. The drama will be airing on Ary Digital, starring Ramsha Khan and  Affan Waheed in lead roles and is a project of IDream entertainment.
Earlier we just got to see two bts pictures of both Ramsha And Affan who were seen all dressed up for a day time wedding, Ramsha wearing a beautiful ice blue attire whereas Affan was seen wearing an electric blue suit and the pictures radiated a great amount of joy and happiness.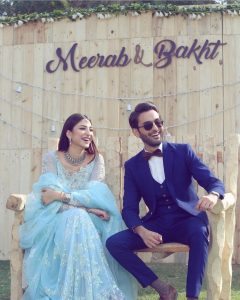 The drama has just released its first teaser where two bridesmaids inform Ramsha (who is playing the role of a bride) that the groom has fled and she gives back a funny reaction.
The teaser for now just shows that the bride and groom (Ramsha and Affan) are merrily dancing to a melodious tune celebrating their wedding. Along with them Javed Sheikh, Behroze Sabzwari, Samina Ahmed, Zainab Qayoom, Javeria Abbasi and many others were also seen enjoying the event.
This drama will definitely will be a break from all the typical dramas that are going on at the moment and will be giving the audience a romantic comedy which will have all the ingredients to keep the viewers glued.
Here is a link to the teaser:
The drama has a star-studded cast and both Ramsha and Affan will be sharing the screen for the very first time which makes the fans very excited.
Ramsha and Affan both are known for their brilliant acting skills and along with other big actors in the drama it is going to be an interesting project and we just cant wait to see more clips and pictures.
According to sources, Shehnai will be airing from March 2021 yet no exact date has been mentioned yet.
Click here to read more: