Sheheryar Munawar shares his story of perseverance as he reflects on 2020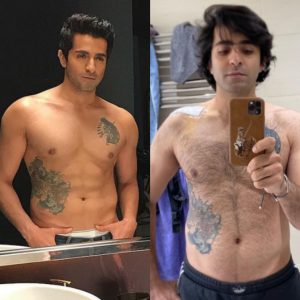 Sheheryar is one of the finest actors in our industry and always has been in the spot light for his charming personality and his some on point style sense. He started his career as an actor with his debut in Hum Tv's drama serial Mere Dard ku Jo Zubaan Miley. He was also appreciated for his role in drama serial Zindagi Gulzaar Hai with Fawad Khan and Sanam Saeed in lead roles.
He rose to fame with his notable role in Asim Raza's Parey Hut Love, which became Pakistan's highest grossing movie in the year 2019. He also has Ho Mann Jahaan, Project Ghazi and 7 Din Mohabbat on his credit.
As we reach the last month of this challenging year 2020, Sheheryar opened up about his struggles in this year. He took on instagram to share his before and after picture with his fans. He said that this year, a few months back his busy, workaholic life came to a standstill. He went into severe depression and then was tested positive for covid-19'which just made it worse for him as he had to stay in isolation. After recovering from covid-19 he met with a motorbike accident and had to undergo a surgery.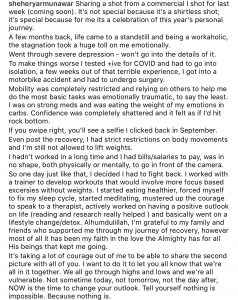 He further added that being dependent and sick was so emotionally traumatic for him and seeing himself out of shape was just shattering his confidence and urge to get up and fix things. He then one fine day mustered up the courage  to talk to a therapist which helped him in getting back towards life in a positive way.
Sheheryar with a lot of trauma and chaos going on around him started working out and eating healthy which gradually started helping him in gaining all the confidence back and the urge to start working again.
With his inspiring journey we wish him all the very best for his future and may we all enter 2021 with all the positive vibes!!