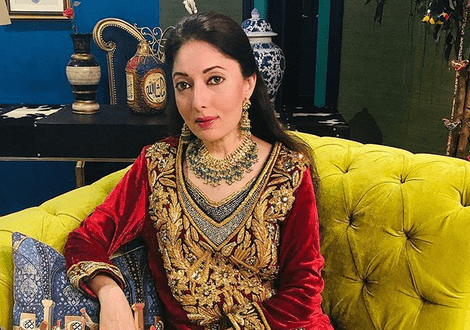 Aren't we all a fan of this beautiful woman with porcelain doll like looks and a personality we cannot stop adoring? While some of our favourite celebrities are successfully keeping us engaged with interesting content, making the most of the current quarantine session, Sharmila Faruqui really has us digging her recent IGTV series 'Sharmila's Kitchen' where the former politician comes to share and teach some of her best secret recipes. We warn you: seeing Sharmila cook and prepare mouth watering delicacies with such ease and precision will have just about anyone and everyone make their way to their kitchens to raid cabinets for ingredients.
The diva has shared three recipes so far on her page which we, for sure are going to try making (and even better, perhaps finally impress our Ammi's with our creations).
The very first recipe she shared with us was of pan fried snapper with lemon butter sauce – a dream come true for all the seafood lovers! For this recipe, Sharmila starts out by coating and marinating meat fillets with spices and then stirring up the mouthwatering lemon butter sauce!
Her second recipe is a healthy tea-time recipe –Banana Apple Oatmeal muffins, perfect for those who are health conscious as the recipe holds nutritionally high values! Sharmila starts off with the recipe by by making a batter of the ingredients and then making them to perfection.
The very latest recipe shared by the doe-eyed beauty is from the traditional books – the classic Chicken White Karahi (which we all totally love). The recipe is less than 6 minutes long yet appetizing enough to make your mouth water and your stomach rumbling!
We have thoroughly enjoyed each and every video of Sharmila's cooking and so has everyone else. The lovely comments by fans and followers are mere proof: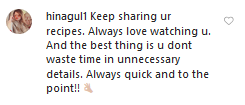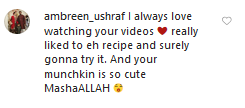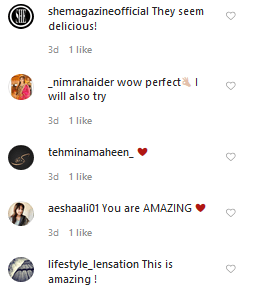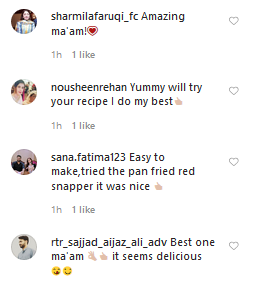 We really hope to keep seeing and learning more from Sharmila. Which recipe are you trying? Let us know by dropping a comment on our Instagram page!