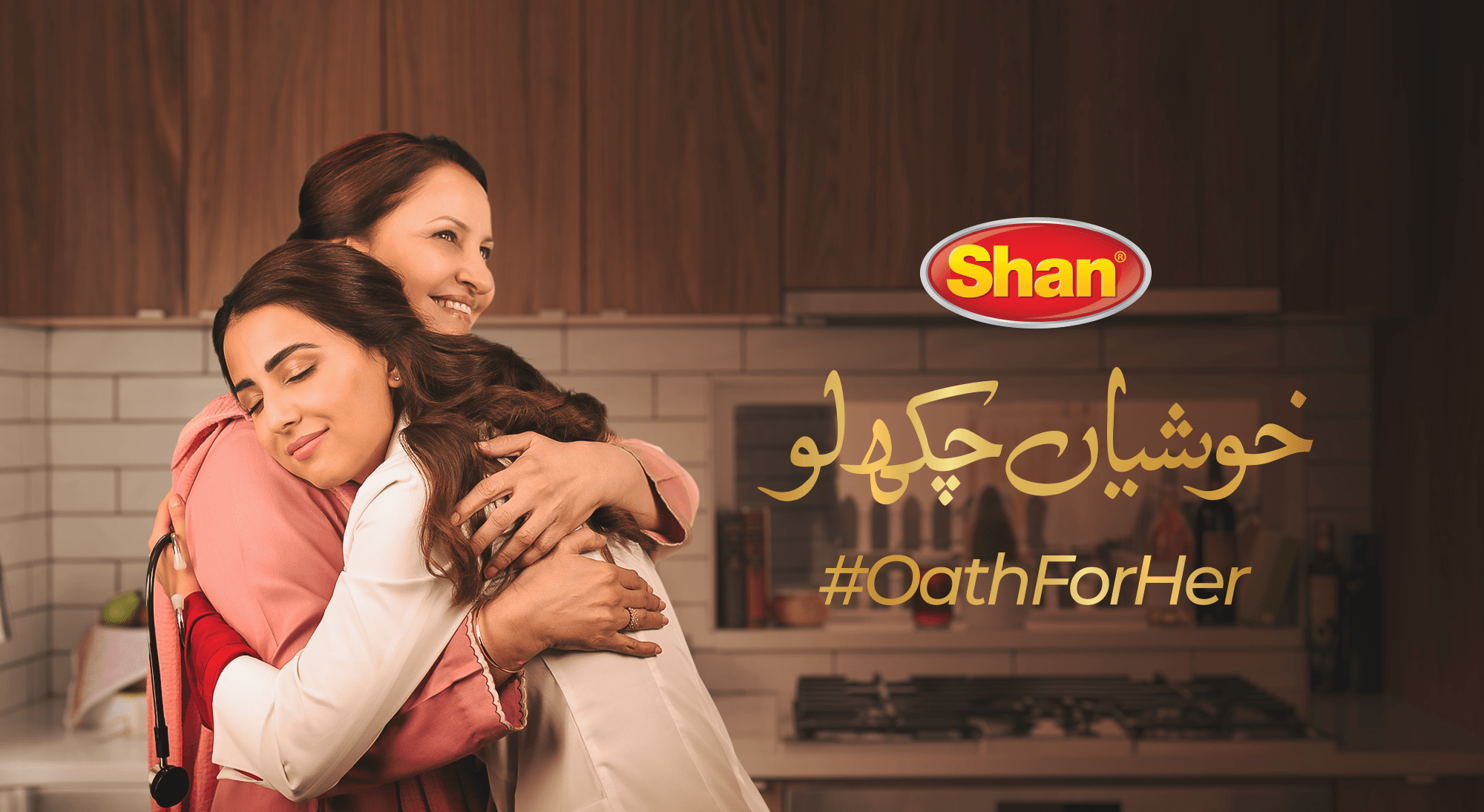 Shan has done it again! For decades Shan Masala has been a constant in the kitchens of all Pakistani families living in and outside of Pakistan. As a leading culinary brand, Shan has offered home food solutions with finesse through their exemplary spice mixes. Their products continue to deliver the flavor and traditional taste with consistency.
With their new campaign Shan highlights how 'cooking is not the responsibility of only one person'-the bahu is not supposed to take over the kitchen as is mostly assumed by most families. Their latest TVC mainly highlights how 77% of female doctors are unable to practice medicine after completing their degree. The TVC allows us to reimagine the saas-bahu dynamics where the saas cheers on and encourages the bahu to achieve her dreams.

There's an increasing pressure on the healthcare infrastructure of the country as societal problems, pressures and expectations don't allow female doctors to pursue their profession after marriage. Many families expect their future bahu's to be doctors, reiterating the idea of the 'Trophy Wife'. However, they don't expect them to continue working once they are married. This leads to years of effort done by the female students to go in vain.
Shan's message through this campaign is to let women have the right of choice. Whether she decides to be a homemaker and commit her time to chores in the house or she chooses the life of a working woman; the choice should lie with her and should not be dictated by anyone else. It attempts to show how chores associated to women due to cultural norms can restrain them from following their dreams and serving those in need.
Women constantly face obstacles in their way whenever they make their own decisions. It's about time we let them fly and soar to new heights. Shaan does exactly that with this new campaign and we're glad that these issues are being talked about.