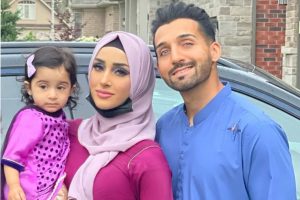 Sham Idress and Queen Froggy have accused a Canadian Cafe for Islamophobia. The famous YouTubers said that a Canadian cafe chain, Demetres refused to serve them because if their faith. The cafe has denied all the allegations made by both Sham and Froggy saying that the issue was only about Covid seating.
View this post on Instagram
The YouTubers posted videos on their official Instagram pages and said that they have had the worst experience of their lives. Sham further write, "Let's show them the power of "My Kind of people". Muslims are a minority in Canada, but together we are a force".
View this post on Instagram
Queen Froggy also posted a video on her Instagram account and the caption read, "I am so heartbroken · Demetres Oakville didn't take our order and told us to leave because we are Muslim and wear hijab. I am so disgusted. Go to google Maps, click review, & give 1 star and write #Banislamophobia . Let's make sure it never happens to anyone again! 
View this post on Instagram
The cafe has also issued a statement on their Instagram account apologising for ant inconvenience that has been caused by their staff and said that the management is looking into this matter and conducting a thorough review of the incident with the help of an internal video footage.
View this post on Instagram
View this post on Instagram