Shahveer Jafry raises 700,000 for his cousin suffering from leukemia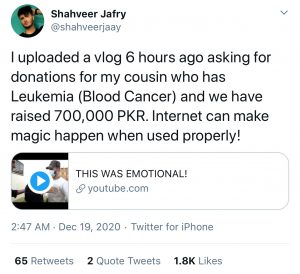 Shahveer Jafry is a comedic video content creator who became immensely popular through his Facebook page where he used to make videos about desi family culture, traditions and traits.
Later he a became famed YouTuber with a huge fan following and  is very popular among youngsters. He is famous for his funny content on YouTube and his Vlogs are also usually trending with a million views on the social media.
He had been in the spot light again recently as he got engaged in an intimate ceremony. His pictures went viral on the internet with fans sending love and best wishes his way. 
It is true that the power of social media is so immense that it can help alot if used in the right way. Shahveer raised Rs. 700,000 for one of his cousin who is suffering from leukemia( blood cancer). 
He asked for donations on his YouTube channel and give bank account details in the describtion box. He also posted a video of how he, Sham Idrees along with a few more friends thought of ideas to help his cousin. They came up with an idea that they will ask for donations from people all across the globe and who ever helps with the biggest amount of donation they will go and meet that person.
Shahveer kept a coupon with a code on his clothing brand where people can use the code "Fighter" while checking out so that the profit of their shopping from the brand goes straight to his cousin's account.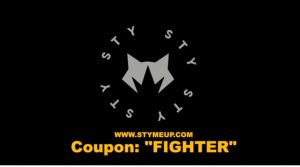 We wish his cousin a speedy recovery and request everyone to contribute in this noble cause.  The amount of donation does not count as even the smallest amount counts for this cause. May Allah help the family in this hour of need!