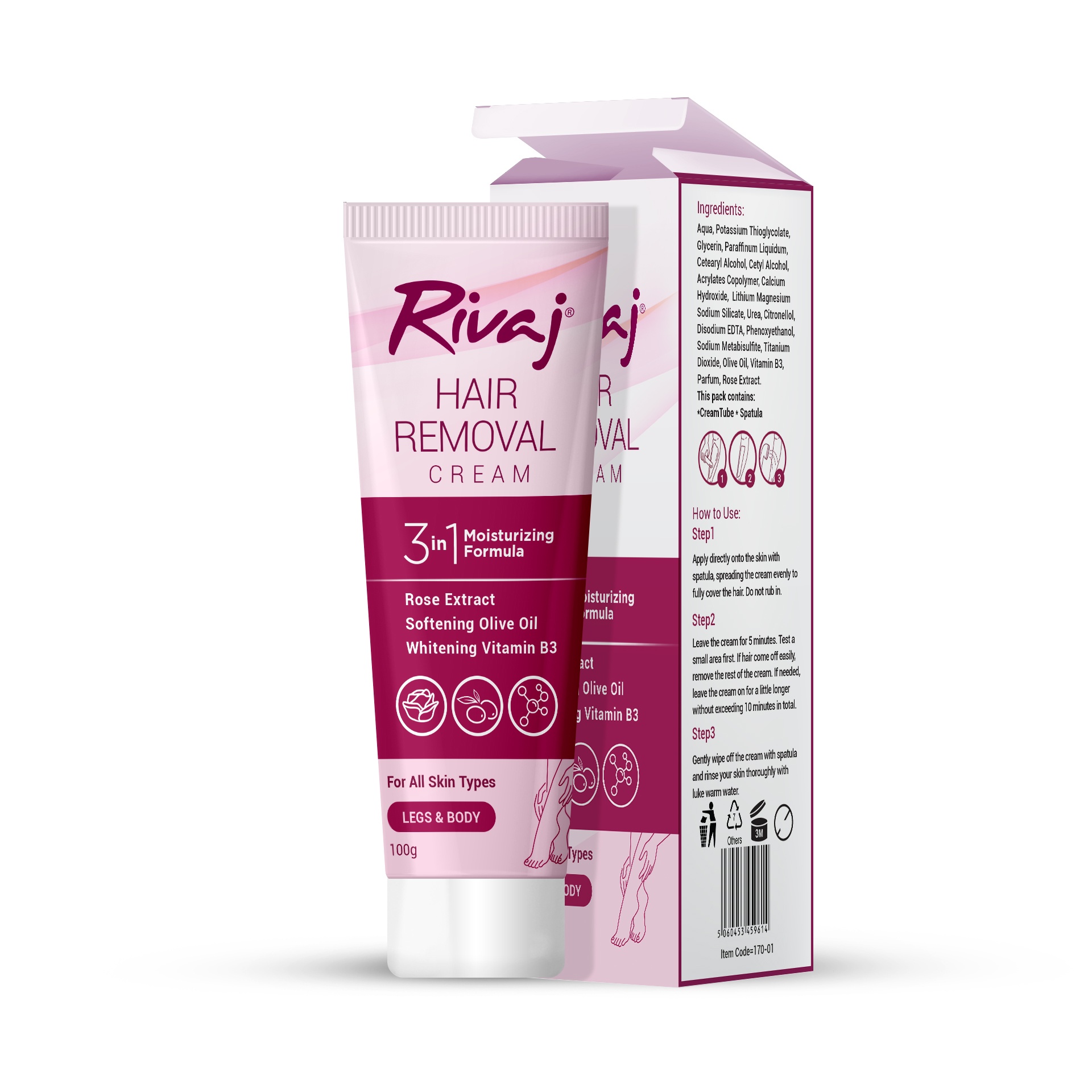 When it comes to removing unwanted hair, most people get confused about risky methods either going for waxing, Laser, or Razors?  These methods can be and also can damage your skin if you are unaware of how to use them professionally. Luckily hair removal cream comes to the rescue of every freedom from these painful and expensive methods techniques!
If you have sensitive skin and are worried about irritation, consider this ultra-gentle option of Rivaj Hair Removal Cream. A dermatologist-tested, top-rated 3 in 1 moisturizing formula contains soothing ingredients like rose extract, softening olive oil, and whitening Vitamin B3 that act as multiple levels moisturizes, brightens, and smooths your skin while removing unwanted hairs gently from any part of the body and exfoliates your skin leaving it looking good and feeling fabulous.
The benefits of Rivaj Hair Removal cream come as a bonus as there are no chances of nicks or cuts and they leave your skin looking soft and smooth. Gently spread the cream evenly over the required area. Leave for 3-5 minutes. Once the cream has done its work then wipe away the cream and removed hairs with a damp cloth or spatula.
Last but not least, it is your gateway to a pain-free solution. It means you could say goodbye to razor cuts, bumps, and burns that you used to get from shaving and the pain associated with waxing. Get yourself out of painful waxing experiences and replace it with Rivaj Hair removal cream your instant solution for your hairy body problem.