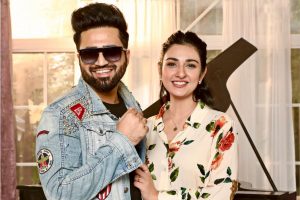 Sarah Khan Falak Shabir expecting a baby? Sarah just shared a beautiful hadith on her official instagram account along with a picture where she is holding a pink rose gifted by her husband to her,  which gave another hint to fans that they both are expecting their first child. 
The hadith's translation is, " It is He who created you from one soul and created from it its mate that he might dwell in security with her. And when he covers her, she carries a light burden and continues therein. And when it becomes heavy, they both invoke Allah , their Lord, "If You should give us a good [child], we will surely be among the grateful."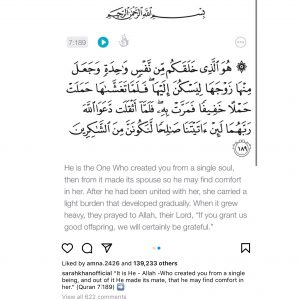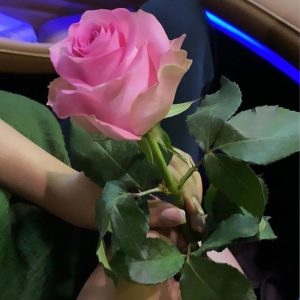 Rumours regarding Sarah's pregnancy started to make rounds on the internet when Falak Shabir shared an illustration of a couple regarding how they both go through the process of pregnancy. Fans have been suspecting since then that the couple might be expecting their first child.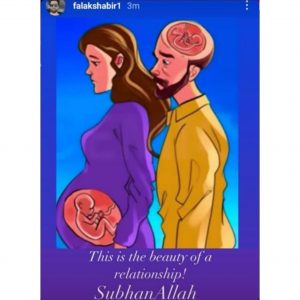 Last night, when Sarah shared the hadith it gave another  strong hint to fans that the couple might be all set to welcome their first child.
Our best wishes are with the couple and would like to send them some early congratulations for this great news 🙂 
Click here to read more: