Share this
"Isfahan" is the beautiful Persian city in central Iran, Sania Maskatiya lulled by the exotic magic of the heritage named her collection after this city and its rich ancient eastern essence. The story that this collection narrates is of a cultural anthem that we are all aware of and is deeply woven in our legacy, yet it is essential to be celebrated in its natural contingency.
The ensemble was brewed to perfection with festive colors and ancient eastern sensibilities of embroideries and silhouettes. Traditional and fuss free looks were put forth,  straight cut kurtas on shalwars, anarkalis, lehngas with peplum tops, lehngas converting into saris.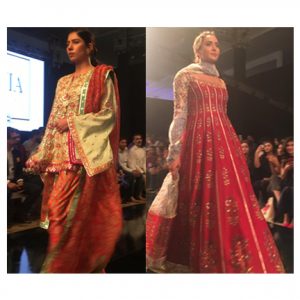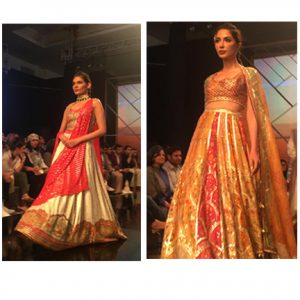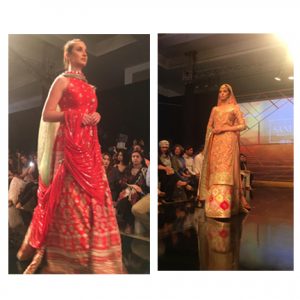 There were references of Sindhi Susi shalwars, Ralli stithes, Chattah patti and alot of gota, blended harmoniously in an easy on the eyes collection. The emphasis was placed on the clothes and nothing else, reminding us again of how our eastern soil is so rich of timeless techniques and silhouettes. Unharmed by the merciless hands of fashion and trends, tucked away in an ancestral safekeeping, this collection reminds us that progression has everything to do with history and culture and we wont be getting tired of it any time soon.
Share this