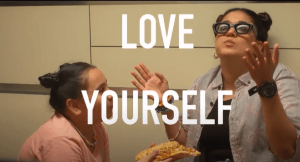 "Hounge Motay hum dunya k liyai
lekin hamray liyai tou ham sehat mand hain"
It's been a while! With every other television series glorifying toxic masculinity or normalizing weak 'bahus', most of us have taken a break from watching television. Entertainment mediums be it smartphones or OTT platforms like Netflix have consumed a considerable time away from our day. This shows that they have our attention which eventually displays how a message conveyed through such platforms can reach, affect and impact millions of viewers.
Highlighting sensitive issues through entertainment is the need of the time but at the same time its also a risky task. One mistake can lead to a ruckus on social media and we know what follows that. However we are so proud of filmmakers, directors, actors who continue to improve and better themselves and most of all take risks to tell stories that most people wouldn't.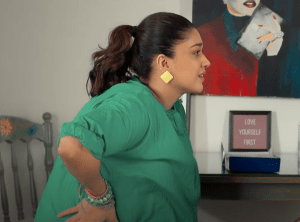 'Pyaari Mona' starring Sanam Jung shows Mona – a plus sized woman tackling society's unrealistic expectations for women. Sanam Jung took to Instagram to shed some light on her character:  "Playing Pyari Mona was quite challenging not only as an actor but also because our industry has very stringent standards of how a woman should look, especially when she's the lead."
She further added "The idea is to make the subject of body shaming, mainstream conversation. People should be made aware how people who don't fit in the pre-established norms of appearances, suffer and why it's important to not be judgmental."
HUM TV describes Mona as someone "who consistently has to face challenges, difficulties and taunts just because she doesn't meet conventional standards of beauty set by society. Will she power through and take a stand for herself and all others in her position?"
The show also features Adeel Hussain who previously shared screens with Sanam in 'Muhabbat Subh ka Sitara hai'.
Haven't watched the teaser yet, watch it below.