Drama serial Ruswai, written by Naila Ansari and directed by Rubina Ashraf, tickles the sensitive subject of rape. The title features Sana Javed as the rape victim as Sameera who is a doctor by profession and is married to Salman, played by Mikaal Zulfiqar. Ruswai just aired its latest episode which left the viewers overwhelmed with emotions courtesy of Sana Javed's heart-wrenching performance as a rape survivor.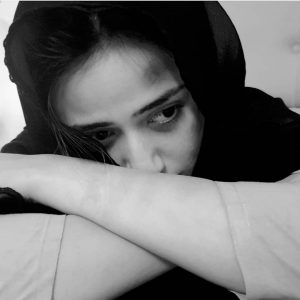 The Khaani actress took to Instagram to talk about the struggles of playing a sexual assault victim in the drama serial talking about entailing the feelings of dying a million times within to give justice to the intensity of the situation.
https://www.instagram.com/p/B4aOypwHGfM/
"I take pride in giving or attempting to give a 100% to my characters for each scene. This took more than that, it entailed dying inside a million times and more which will still be less than the actual victims of abuse. Let's stand together against any and all harassment," the actress stated under her Instagram post.
The Khaani actress undoubtedly executed her character to the core marking it as one of the most solid performances of her career! What do you guys think of Sameera from Ruswai, let us know by leaving a comment on our Instagram page.
To watch the drama serial, click here.