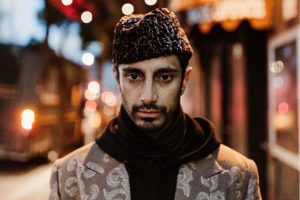 Riz Ahmed launches fellowship to fund and mentor Muslim filmmakers. Riz, (the Sound of Metalstar) is the first Muslim to get a best actor Oscar nomination and is is helping to spearhead a new initiative for Muslim representation in media, in partnership with the USC Annenberg Inclusion Initiative, the Ford Foundation and Pillars Fund.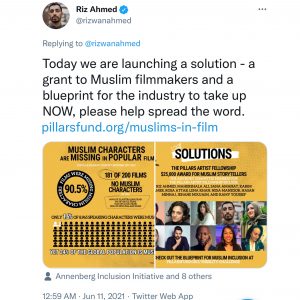 He said that the Blueprint for Muslim Inclusion would include funding and mentoring for Muslim storytellers in the early stages of their careers and this will help to improve the way Muslims are being shown in movies as he is fed up of seeing Muslim characters on screen either negative or non existent.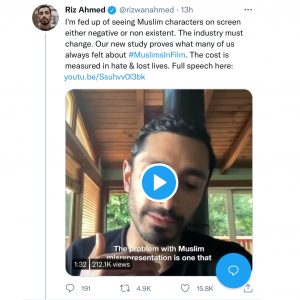 Riz said, "The representation of Muslims on screen feeds the policies that get enacted, the people that get killed, the countries that get invaded. The data doesn't lie. This study shows us the scale of the problem in popular film, and its cost is measured in lost potential and lost lives."
Titled Missing and Maligned,the study by the Annenberg Inclusion Initiative found that less than 10% of top-grossing films released from 2017-2019, featured at least one speaking Muslim character and that too was shown as outsider, threatening, or subservient. About one-third of Muslim characters were perpetrators of violence and more than half were targets of violence.
Riz said that this fellowship will be game-changing for all the Muslim actors, writers and producers and $25,000 fellowships for young Muslim artists will be decided by an advisory committee that includes actors Mahershala Ali and Ramy Youssef and comedian Hasan Minhaj.
We wish Riz Ahmed all the very best for his new initiative and hope that this will be beneficial for all the Muslim filmmakers and actors and may this fellowship help in improving the image of Muslims all across the globe. Let us all help and spread the word!