Finding the right place to find authentic International brands has always been a daunting task. It's really important to be sure that the various skincare, healthcare products we use are authentic and reliable. RIOS has  been the ultimate saver when it comes to that! From cosmetics to fragrances and lingerie- RIOS has always provided a variety that is unlike other service provider.
With their newly launched website, they aim to make the accessibility of their products more easier for beauty lovers like us. They provide a range of brands on their website and are the authorized distributor of brands like Enchanteur, Yardley, Ponds, Rica, Vaseline, Loreal, Rivaj UK n HD, Amrij Cosmetic and undergarments, Garnier etc.

RIOS's new website is easy to use with its various categories that help you locate the product you want without any fuss. With various tabs like Face, Fragrances. Hair Care, Skin Care appearing with only one click, you won't have to stress about finding the products you love.
You can also make a Wishlist of products you want and add them to your cart when you're ready. It is easily one of the most user friendly websites. The website also offers exclusive deals that makes your shopping experience easier on the wallet. To top it all of the products are 100% original.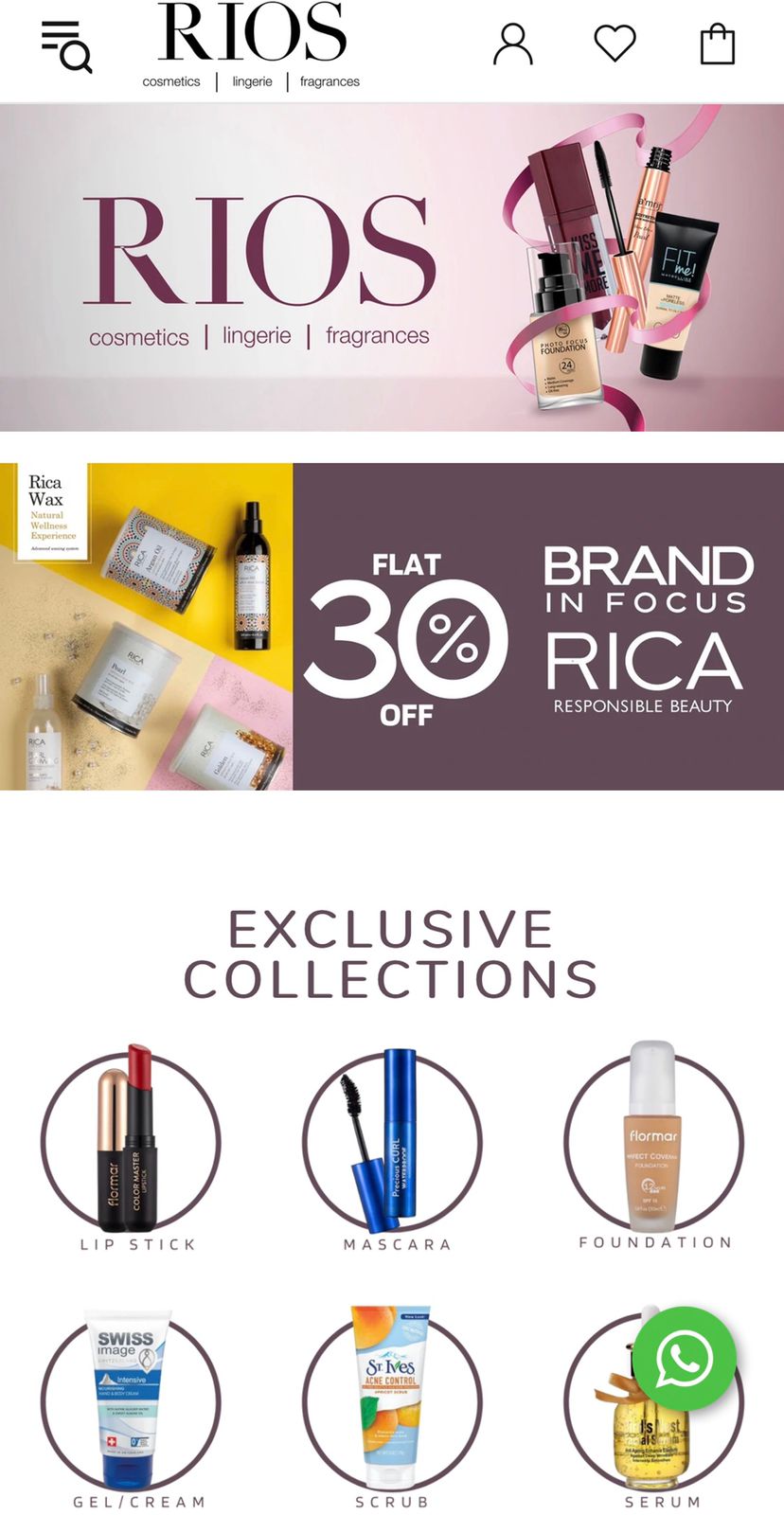 RIOS is your one step solution to fix all your beauty problems. With an elaborate range of skincare products, a unique range of hard-to-get make up products and high end fragrances, you'll be scrolling on their website for long!
Head over to https://www.rios.pk/  to have a complete beauty experience!