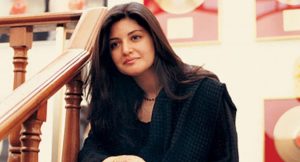 Remembering the 'Queen of Pop', Nazia Hassan on her 21st death anniversary today on the 13th of August.  Nazia was a Pakistani pop singer, songwriter, lawyer and a social activist. She was indeed a perfect combo of beauty and voice. She was born on April 3rd, 1965 and started her career at the age of 10 as a child artist. She rose to prominence through the popular Pakistan Television (PTV) program Sung Sung.
She was one of the most iconic figures in the history of Pakistani music and along with her brother, Zoheb Hassan, went on to sell over 65 million records worldwide. The duo gained alot of appreciation and fame with their energetic personalities and melodious voice. They both created magic on stage, engaging the crowd, cheering up with them!
Gifted with a charismatic voice and an alluring personality, Nazia captivated the hearts of millions all around the globe. She made her singing debut with the song Aap Jaisa Koi, from, the Bollywood film Qurbani in 1980 and her debut album, Disco Deewane came our in 1981 which was charted in fourteen countries and became the best-selling Asian pop record at the time.
She received numerous national and international awards, and at the age of 15 became the first Pakistani to win the Film fare Award and remains the youngest recipient of the award to date. She passed away at a very young age from cancer but her songs with her soulful voice will always be cherished and she is in our hearts forever!
Here are some of our favourite songs: