Remembering "Queen of Pop" Nazia Hassan With Her EverGreen Songs
https://www.instagram.com/p/CD0pV6xDgsi/?igshid=15d1guwzw5ybn
https://www.instagram.com/p/B-hCy8wpDLm/?igshid=16mr5ck0wr8h9
Nazia Hassan, the Queen of Pop , was the pride of Pakistan.
She  was a Pakistani pop singer, songwriter, lawyer and social activist, indeed she was a perfect combo of beauty and voice.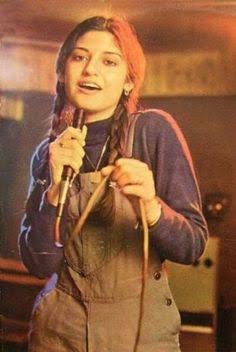 August 13th marks the death anniversary of one of the most iconic figures in the history of Pakistani music, Nazia Hassan.
She was born on April 3rd, 1965 and started her career at the age of 10 as a child artist. She rose to prominence through the popular Pakistan Television (PTV) program Sung Sung.
She made her singing debut with the song Aap Jaisa Koi, from, the Bollywood film Qurbani in 1980 and her debut album, Disco Deewane came our in 1981 which was charted in fourteen countries and became the best-selling Asian pop record at the time.
Along with her brother Zoheb Hassan, went on to sell over 65 million records worldwide. The duo gained alot of appreciation and fame with their energetic personalities and melodious voice. They both created magic on stage, engaging the crowd, cheering up with them!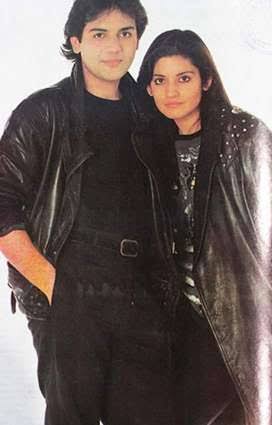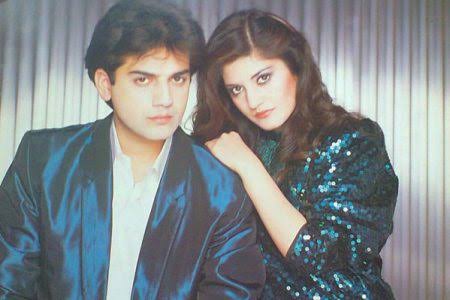 She received numerous national and international awards, and at the age of 15 became the first Pakistani to win the Film fare Award and remains the youngest recipient of the award to date.
Her last album, Camera Camera in 1992, was part of a campaign against drugs.
Nazia got married on 30th March 1995, to businessman Mirza Ishtiaq Baig  in Karachi and later was diagnosed with lung cancer.
The beautiful singer died of lung cancer in London on August 13th, 2000 at the young age of 35.
She left us too soon but her voice and ever green songs are still rejoiced. She will stay in our hearts forever!!
Here are some of her evergreen songs as we remember her on her 20th death anniversary today.
Aap Jaisa koi:
Disco Deewanay: 
Boom Boom:
Aankhien Milanay Walay:
Tere Kaadmo ku:
Dil Ki Lagi: 
Dum Dum Dee Dee: 
Dosti:
Sun Mere Mehboob Sun: 
Aag:
Kariye Pyar Diyan Galan:
Mujhay Chahay Na Chahay: 
Here is how the twitterati are remembering the Pop Queen: