Fashion enthusiasts wait all year round for GulAhmed's embroidered lawn collection. The brand's legacy is a testament to the exemplary craft and quality goods that have passed the test of time. GulAhmed's embroidered lawn collection displays the brand's commitment to excellence: With its unique embroidery, rich colors, durable fabrics and  versatile designs, this collection highlights the brand's dedication to creating stunning pieces that captivate everyone's attention.
The unstitched lawn collection tastefully captures the essence of luxury, sophistication, and sheer elegance right in time for Bari Eid. Whether you're a fan of vibrant and striking colors that make a statement or subtle and pastel hues that exude elegance, this collection has something for everyone, letting you make a style statement without compromising on your style.
One of our favorites from this collection is this teal-blue unstitched embroidered lawn suit. Believe us when we say its the color of the season. Oh so lovely! The fabric is extremely durable yet soft so perfect for a fancy brunch or early dinner. Spruce it up with some pretty pearls and buttons and viola!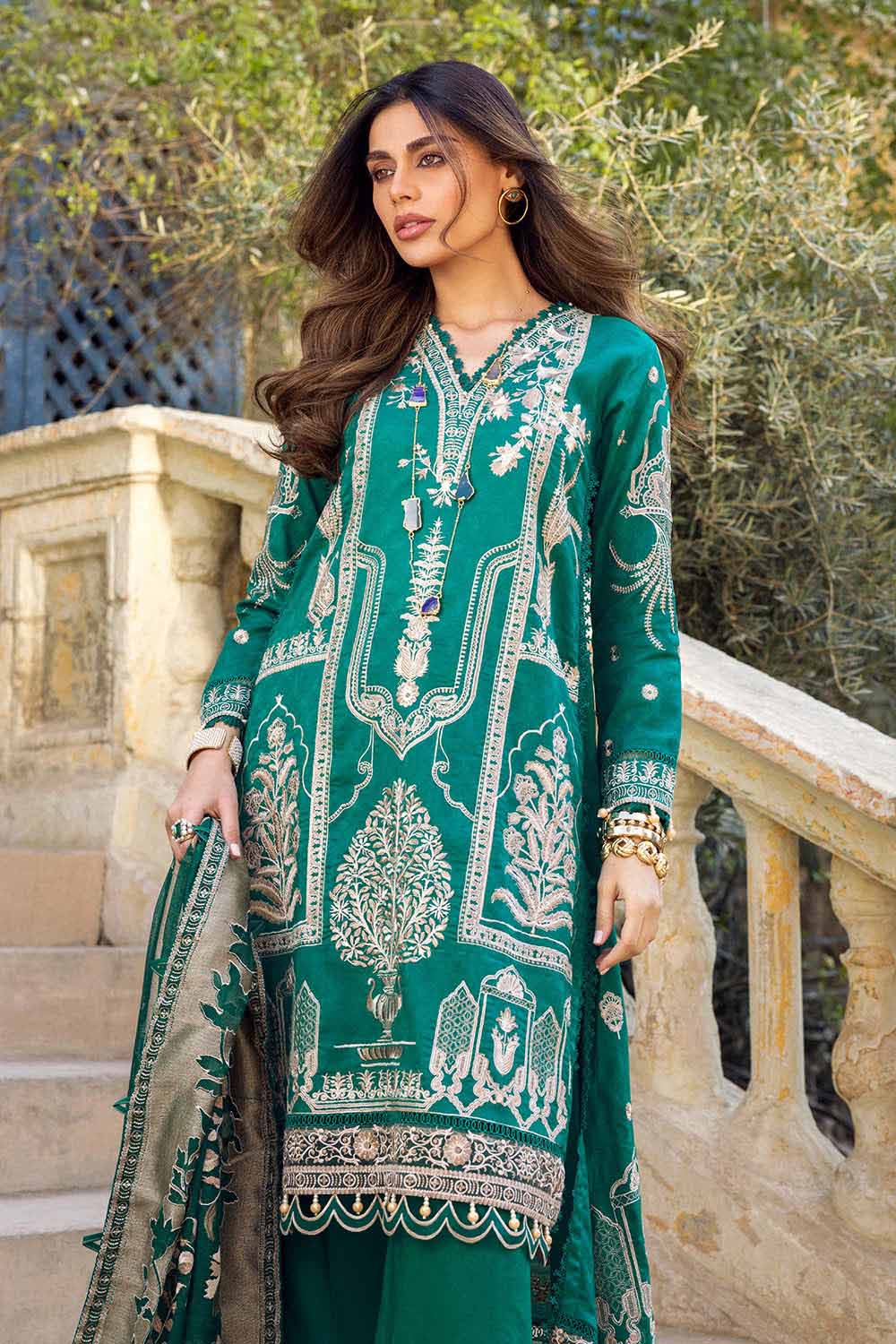 Love me some pastels? Yes please! The sweltering heat and soaring temperatures ask for a blush pastel outfit and here it is. An exquisite lavender suit for a sunny day out. The duppata for this suit is what dreams are made of. The scallops, the details, the design- nothing short of perfect.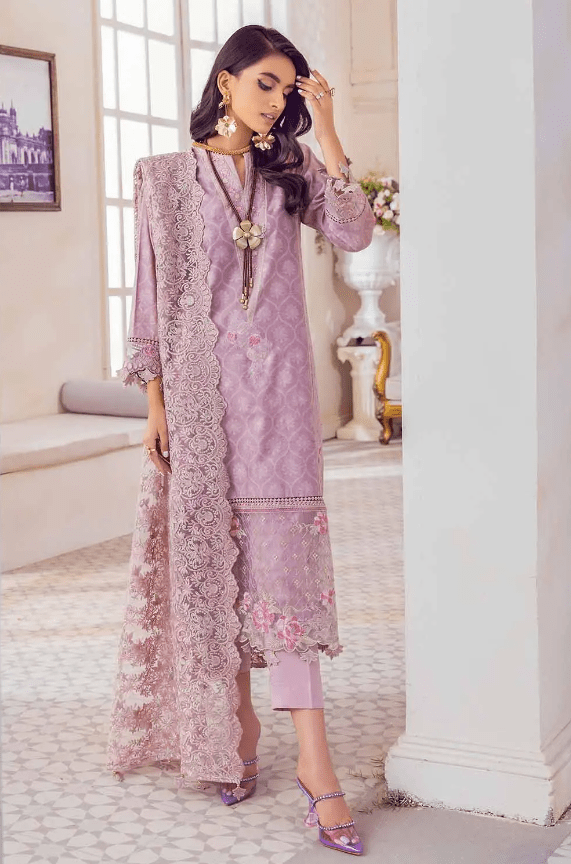 One of our favorites from this collection is this mint-green suit with white embroidery. This one is classy and fuss-free, allows you to be functional yet makes a grand fashion statement. The organza epplique adds to the luxury this ensemble has to offer. Pair it up with your favorite pear earrings to be the best dressed this Eid.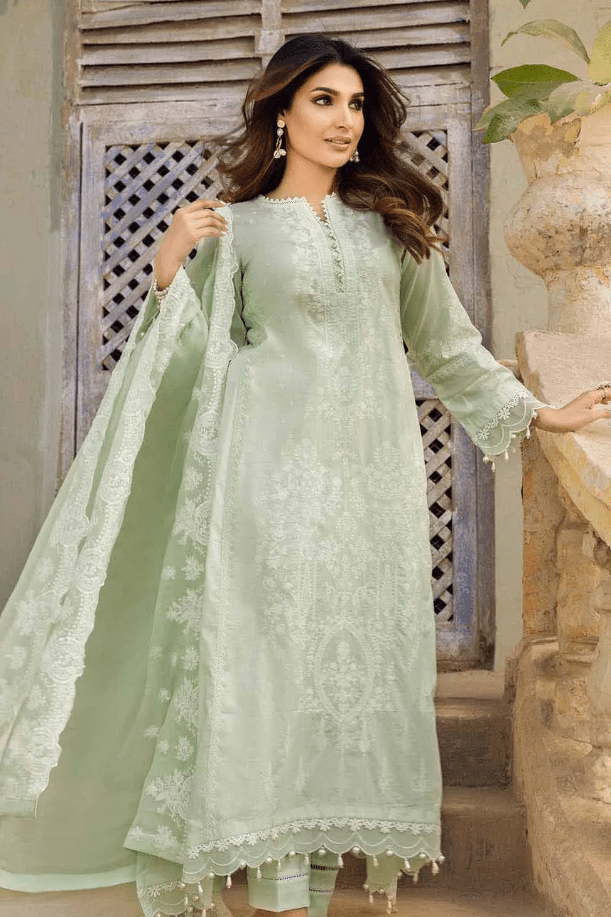 Next up we have this powder blue dreamy outfit that boasts a great design on a breathtaking palette, an ideal combination for summers. The details on this suit are impeccable, the white marries beautifully with the base color making it a an ensemble that will become a staple this summer.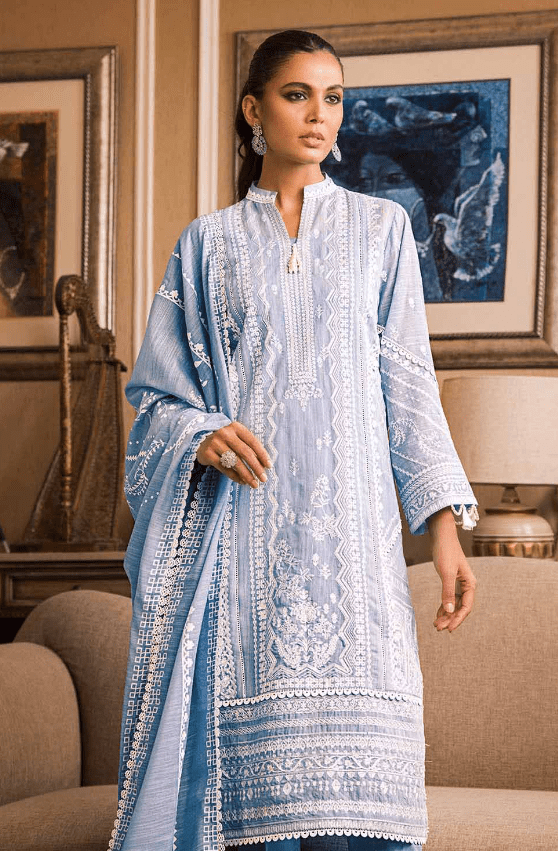 We have a black option for you as well because there's no such thing as too much black right? This embroidered unstitched suit with scarlet embroidery is a winner outfit for summer outings. The embroidery on this one exudes traditional charm and cultural character.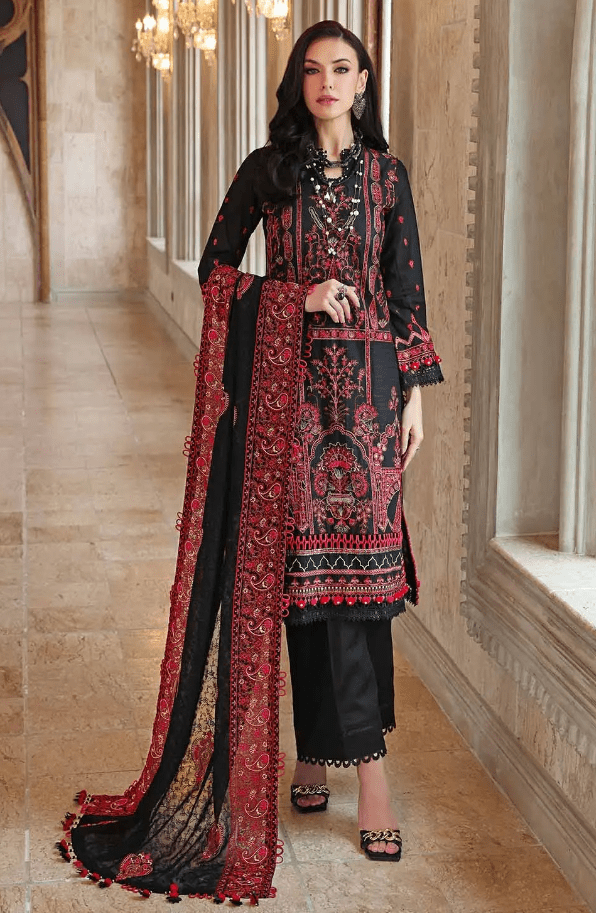 Lastly, we have this eye-catching piece that has orange embroidered details on a shocking pink canvas. This suit is the ideal option for a day with your gal-pals because this color looks great in pictures (you can thank us later for this pro-tip).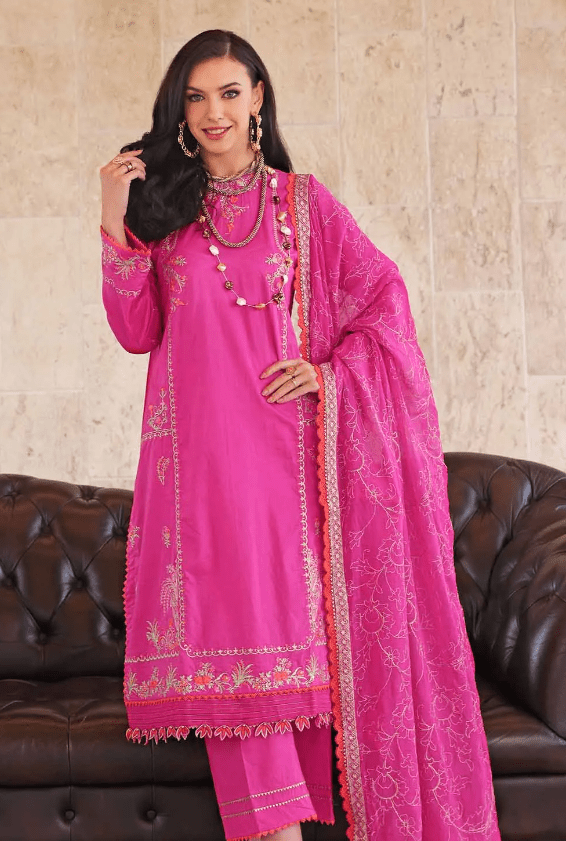 GulAhmed has a flat-charge of PKR 99 on all deliveries so if you want to skip travelling to the store in this heat then you're in luck as these unstitched lawn suits can be ordered on their website @ www.gulahmedshop.com.
They also offer a worry free 30-day exchange policy so you can make the right decision without any worries. Grab your favorites because we're pretty sure they'll be sold-out pretty quickly.
Happy summers and happy shopping!