Award-winning writer, producer, and director Rafay Rashdi has been an acknowledged name in Pakistan's media industry for more than ten years. He has established an identity for himself as a visionary filmmaker owing to his commitment and love for storytelling.After producing popular dramas like BadshahBegum, O Rangreza, Baandi, Wo Aik Pal, Band Tou Bajega, Breakup Ke Baad, and Dildarian, Rashdi is all set to enthrall viewers with his eagerly awaited debut short film, "Jaamun Ka Darakht."
Rashdi exposes the many different masks people frequently hide their true selves beneath by exploring the complex social structures through this intriguing short film. The film aims to captivate audiences with its fresh narrative on the unfair exploitation of women.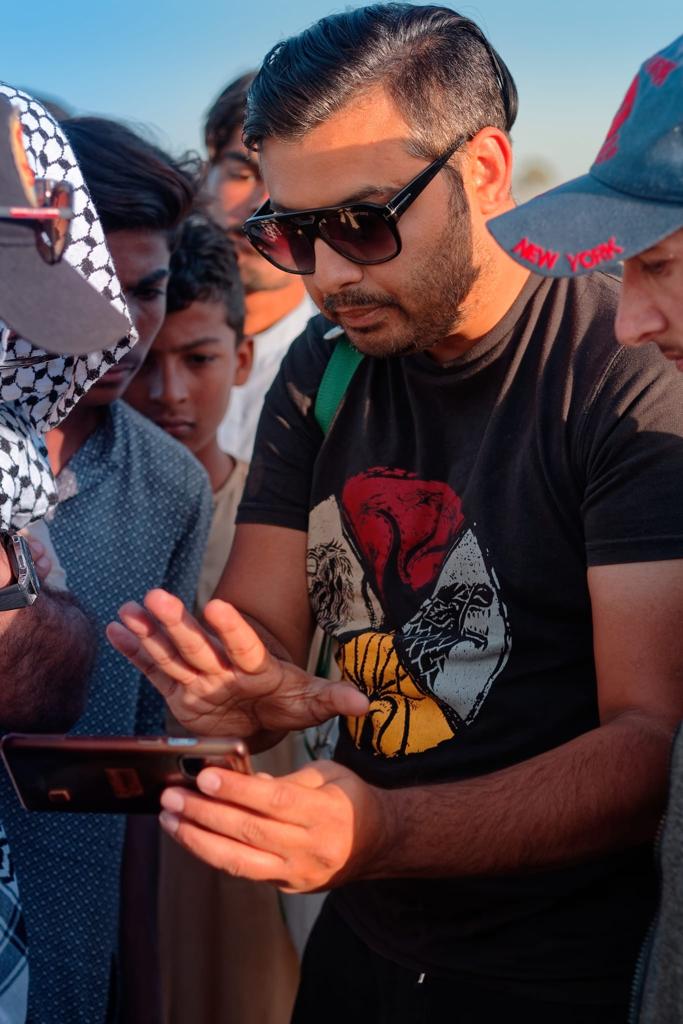 As we wait impatiently for the film's release, let's take a moment to celebrate Rashdi's outstanding past work and his everlasting commitment to his craft.
Rashdi's List of Achievements:
With over ten years of experience, entertainment industry trailblazer Rafay Rashdi has established himself as a renowned name in the industry. He launched his first major feature film, "Thora Jee Le," in January 2017, it not only helped him become widely recognised but also displayed his range of abilities. In addition to writing the screenplay and directing the film, Rashdifounded Rafay Rashdi Productions. His goal of finding, nurturing, and promoting new talent was embodied in this artistic endeavour, which paved the path for the rise of stars like Bilal Abbas and Ramsha Khan.
Rashdi's commitment to produce valuable content remained unaffected despite the underwhelming box office success of his first movie. In the years that followed, he produced more than 15 television drama serials for prestigious networks including Urdu 1 and HUM Network Limited. His dramas, such as "Rangreza," "Dildaarian," "Baandi," and "Baadshah Begum," won awards and received praise from critics and fans all over the world.
Beyond his roles as a producer and director, Rafay Rashdi has numerous accomplishments in the entertainment industry. Furthermore, he also hosts the digital show "Behind The Curtain with Rafay Rashdi," where he interviews members of the global film community, such as independent and mainstream directors, writers, producers, and technical experts. The show focuses on the most recent innovations and trends in film, digital media, and television. Notably, "Behind The Curtain with RafayRashdi" captured the attention of millions of people in the U.S. and U.K. as the first-ever Pakistani digital talk show to be broadcast on the OTT platform Amazon's Prime Video.
Rashdi's another notable accomplishment is the production of the first Pakistan International Film Festival by Rafay Rashdi, which brought together filmmakers from the United States, Southeast Asia, India, and several other countries. He has had a significant impact as a member of the organizing committee for the Pakistan International Film Festival – Women's Edition 2021, showing his commitment to encouraging and supporting different viewpoints in the industry.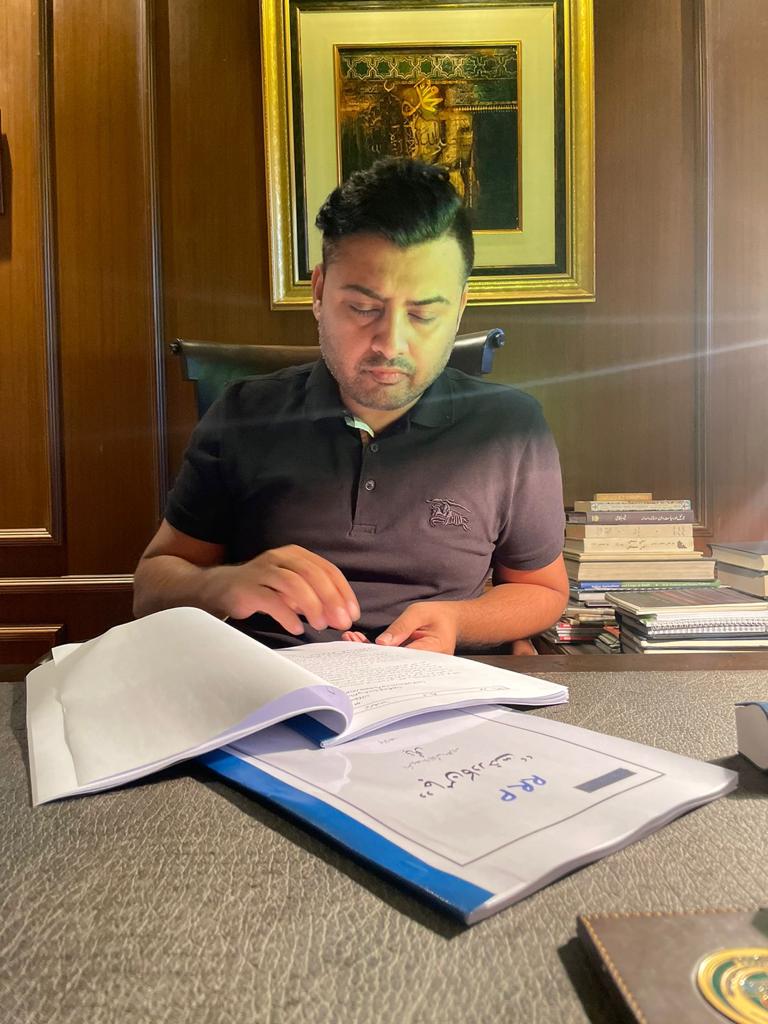 Moreover, Rafay Rashdi has earned the honor of being the first professional from the industry to register the Director's Guild Society of Pakistan, which is an impressive feat. He believed that union organizations are essential to the growth and unification of industry on a global scale. Across film, television, commercials, documentaries, news, sports, and new media, the Directors Guild of Pakistan, a non-profit organization, defends the creative and financial rights of directors and other members of the directorial team.
The DGP is the only organization in Pakistan for representing directors and directorial teams. It was founded in 2021 by a small group of founding members and directors. Their efforts are aimed at securing significant benefits for directors, such as health insurance, clauses for financial compensation from work reuse, and adaptable, low-budget contracts that allow even the production of films, television shows, and media projects with minimal budgets under the DGP agreement. The Guild empowers directors and their teams to succeed by giving its members a solid foundation and a safety net so they know they have the support of the organization.
Jaamun Ka Darakht: Opens Doors for Dialogue
"Jaamun ka Darakht," Rashdi's most recent project, explores the intricate social complexities where people frequently conceal their identities under many masks. This short film presents a unique viewpoint on how consensually between men and women is neutrally repressed.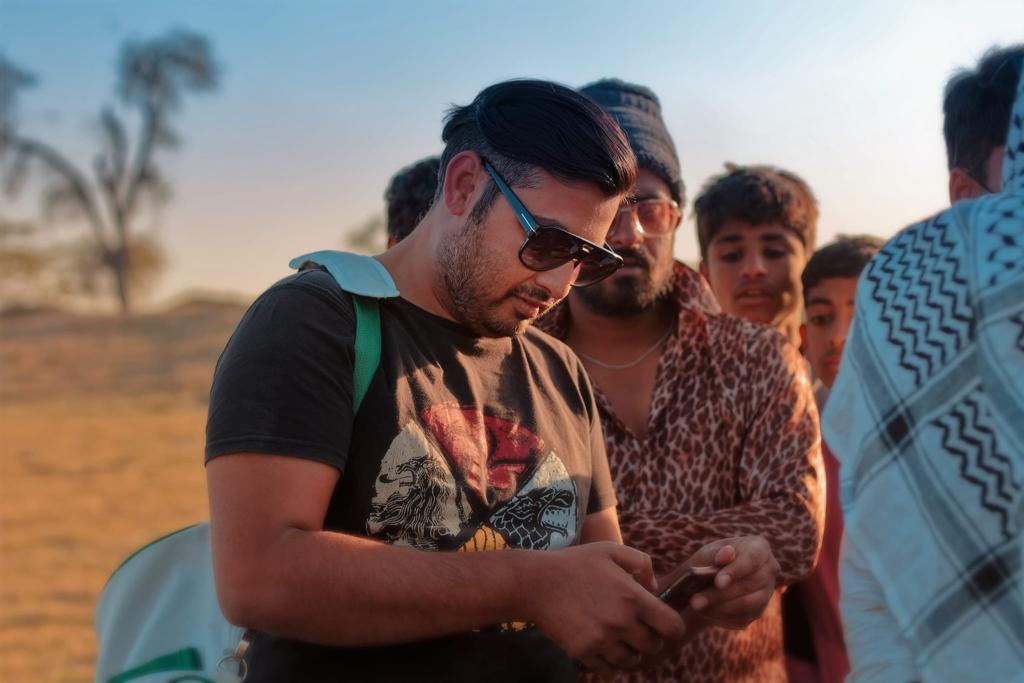 The movie "Jaamun Ka Darakht" exposes the hypocritical society we live in, where morality is deteriorating and irrational requests are made without any thought about its consequences. Rashdi wants to bring up a topic that hasn't been extensively covered in Pakistan's entertainment industry through this film. The creators of the short film want to initiate conversations and open the door for significant reforms in the industry by courageously confronting these controversial topics.
A Stellar Cast:
A number of talented actors, including Adnan Siddiqui, MahaTahirani, Fouzia Aman, and Saman Ansari, are featured in the film's cast. Together they brought the story's characters and underlying themes to life. Given Rafay's commitment and passion for creating something exceptional and flawless, the actors underwent extensive pre-production rehearsals and script reading sessions. This fostered the cast members' chemistry and dedication and allowed them to really get into their respective characters. The actors gave their all to their roles, which led to a faultless portrayal of the complicated story.
Upwards and Forward:
With "Jaamun Ka Darakht," Rafay Rashdi establishes himself as a talented director and filmmaker who is unafraid to explore untapped subjects. His distinct vision and commitment to story ensures that viewers find this film engaging and unforgettable. Rashdi wants to work with people who strive to push boundaries as he continues to follow his creative vision. The devotion Rafay Rashdi has to his craft extends beyond his work in the film industry. He believes in the value of recognizing and talking about the problems that our society faces. Rashdi seeks to contribute the development and evolution of this industry and the society, as a whole, through fostering discussions and exploring new ideas.
RafayRashdi is just getting started on what will undoubtedly be an interesting and significant journey in the world of cinemawith "Jaamun Ka Darakht."
A Vision To Go International:
The makers of "Jaamun Ka Darakht" hope that the movie gets a worldwide release while getting screened in Pakistan. Rashdi'sdedication to breaking barriers and addressing challenging issues is demonstrated throughout the film, which takes on a subject that hasn't yet been explored by Pakistani cinema. Rashdi and others want to see the industry develop and thrive by igniting discussions and promoting awareness.
We excitedly await the release of Rashdi's debut short film, "Jaamun Ka Darakht," which is also written and directed him. Rashdi is undoubtedly a powerhouse within the Pakistani entertainment industry. Rashdi's journey to is only getting started, and we can't wait to see what innovation and genius he will contribute to the industry in the years to come.