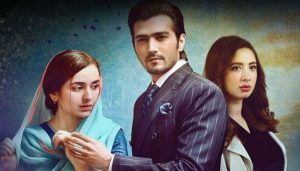 Drama serial Raaz-e-Ulfat just aired it last episode and Twitter is abuzz with post-end comments and opinions.
Here's what the Twitterati has to say:
No doubt yours parents decision are always best… Nikkah is overloaded passion of Love, Respect & Care… Promote Nikkah not Cheap Love of today… ❣️🖤#RaazEUlfat 💕💖 pic.twitter.com/1TkycjHQvh

— 🥀Sehar Noor🥀 (@Seharnoor1314) December 23, 2020
the message got from #RaazEUlfat is that
your parents always decide best for you pic.twitter.com/Ni9SDN6jkE

— Smart person (@Smartpe96684573) December 22, 2020
Perfect ending…🔥🔥
Mushk and ismail together..💗💗
Theme is parents always choose best for u….💯❤#RaazEUlfat pic.twitter.com/Mjp02HR7qT

— Haلa 🇵🇰 (@HalaAyoub786) December 22, 2020
Mushk told the real definition of love in #RaazEUlfat love is to respect, believe, care, to ignore flaws and mistakes and to cover it up for each other ❤️
Hats off to all the actors working hard to make such realistic, decent and lesson giving projects 👏👏 pic.twitter.com/PW8OH8oc18

— Arooba❤️ (@golymaar) December 22, 2020
If he can't trust you he doesn't deserve you ❤️#RaazEUlfat pic.twitter.com/6YzFUND8u3

— ғᴀطIᴍᴀ🦋 (@fatimazaidi121) December 22, 2020
Phuphoo ka beta isn't bad if he respects n value ur existence in his life😉#RaazEUlfat

How it started How it ended pic.twitter.com/Y9TylXD0Tk

— Sana shine (@sana_foodie) December 22, 2020
https://twitter.com/Miss_Shaikh11/status/1341414248715608067?s=20
People r lauding parents choice is best indeed it's until they r sincere n do cares.But can't apply it generally,many who refuse to parent's selection do have legit reasons.
Btw why mushk's mother has to die to make her realize who worths more in her life😭#RaazEUlfat pic.twitter.com/e8uChqEc7N

— Sana shine (@sana_foodie) December 22, 2020
The last episode of the drama serial showed Mushk and Ismail Mian coming together. The prime lesson that the audience took from the drama serial was that your parents surely do know what's best for you.
In case you weren't following the drama serial, here's a little preview of what it holds.
Written by Maha Malik and directed by Siraj-ul-Haq, Raaz-e-Ulfat aired its first episode in April this year and since then has continued to garner much attention. The cast of the drama serial features Yumna Zaidi, Shehzad Sheikh, Komal Aziz  Khan, Gohar Rasheed and Arisha Razi.
The storyline revolves around a young girl named a Mushk who becomes a victim of a love triangle.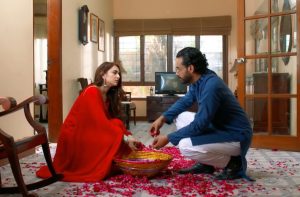 Mushk belongs to a conservative family as her life is governed by her father Iftikar Ali. Mushk has no choice other than following the principles set by her father until she meets Sehba who lives a much different lifestyle. She is modern and outgoing in nature. However all is well between the two girls until they get caught in a love triangle. But at the end, after experiencing the entire ordeal caused by the love knot, Mushk settles for the boy of her fathers choice and it all ends on a happy note!
If you watched Raaz-e-Ulfat, let us know what your thoughts are on the drama serial. Let us know by dropping a comment on our Instagram page!