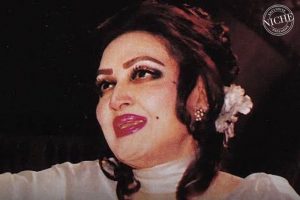 'Queen of Melody' Noor Jehan is being remembered today on her 95th birth anniversary. She was born on the 21st of September 1926 in Kasur and she has recorded around 10,000 songs in Urdu, Hindi, Punjabi and Sindhi and later was  given the honorific title of 'Malika-e-Tarannum'. She started her career at the age of nine as a child star from Calcutta and after partition she started her acting career in Pakistan.
View this post on Instagram
She is known as one of the greatest and most influential singer and her songs are still being remembered and rejoiced. She also sang a couple of songs that gave immense courage and hope to our soldiers at the time of war. Her national patriotic songs, during the time of 1965 when Pakistan and India were at war  are an important part of our national history and still being played whenever our soldiers need to boost their morals.
Noor Jehan ruled the film industry for more than 35 years and in recognition of the services she rendered to the nation, Jehan was awarded the Tamgha-e-Imtiaz (Pride of Performance) by the State of Pakistan in 1966.
Her beautiful personality and bold makeup were the highlight of all her melodious song videos. She passed away  in Karachi after a long battle with heart disease on December 23rd,2000 but will remain in our hearts forever!