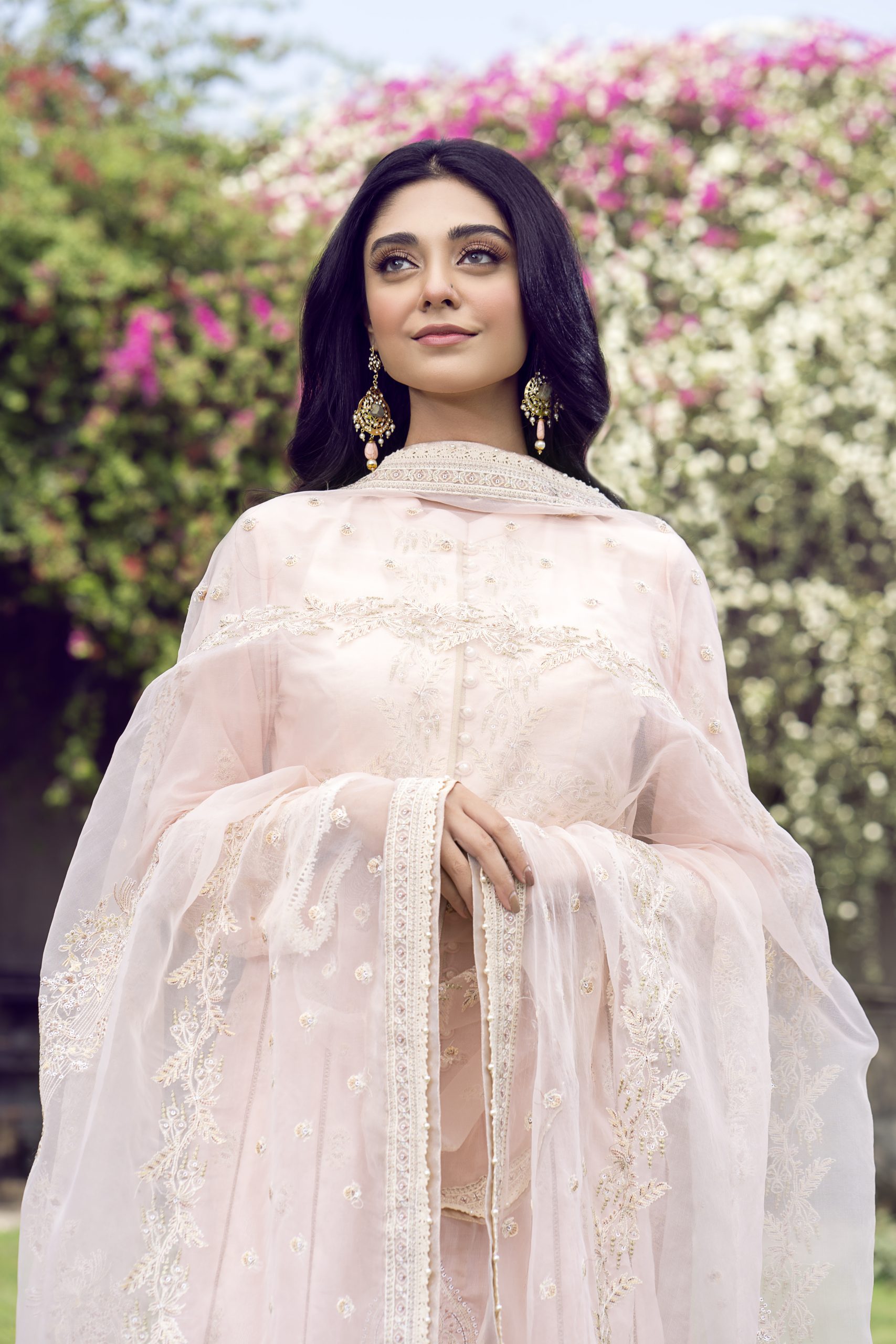 With every brand launching their own lawn campaign, how does your stand out?
Fahad hussayn as a brand have always stood with a cause behind all its collections, with each collection I have explored a variety of cultural revisitations that are now associated with the ethos of the brand, for lawn this year I wanted to explore the essence of lawn itself  that in my opinion is a  tradition in Pakistan. Shajrahhh is an ode to the lawn tradition in our region where summer wardrobe is prepped for the loved ones at the start of every season ,  Fahad Hussayn lawn embraces the true Colors of our region and Fahad's aesthetics . The collection comprised of an eclectic array of vibrant ethnic summer hues with intricate embroideries and rich with tilla and gotta work. I am sure! Shajrahhh is perfect to make a memorable impression this festive season. The fact that the collection unites with the concept and design is always our win and is how every one of our collections stand aside the rest.

What was the vision behind the collection and how did you translate it?
Being a Patriot and living on my own has always kept me closer to home, I feel for every Pakistani away from home looking for a small piece, that can bring them back home, for this collection the design inspirations are derived from a classic Fahad Hussayn palette, while the lyrics and music have been directed accordingly to portray the story of Mahraang played by Noor Zafar Khan who returns home from abroad and is introduced to a cupboard full of clothes by her grandmother and joyfully reconnects to the roots of her hometown.
Shajrahhh the film & – the Lawn anthem will be always very close to me because it comes from home. Highlighting the true spirits of festivities, this solo campaign revives the essence that has been passed down from generation to generation.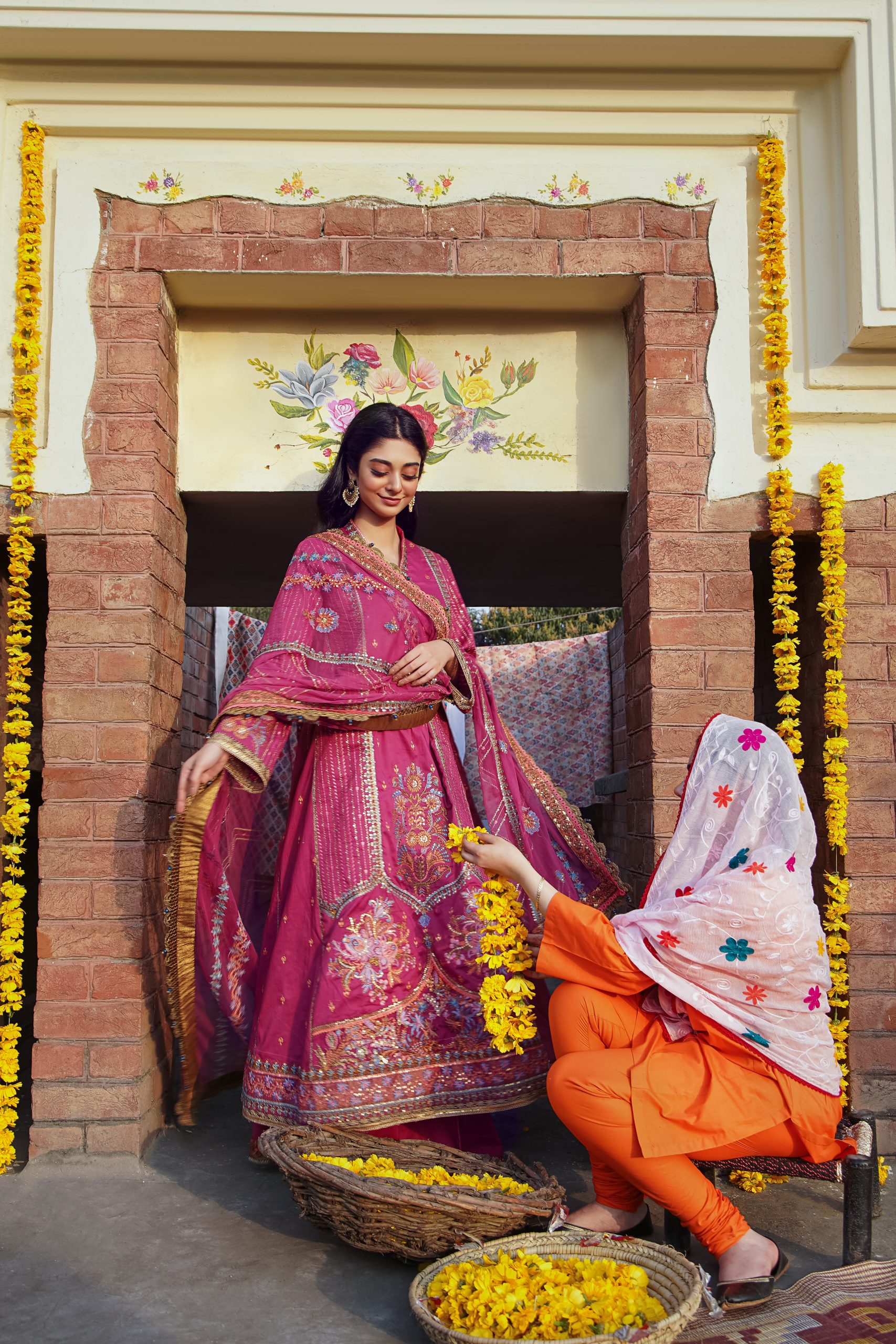 With Noor Zafar Khan being the face of your campaign, how do you think the muse affects the campaign?
For this particular campaign, I wanted to feature a Pakistani girl, who's personality integrates with Fahad Hussayn brand aesthetics as well as lawn anthem.  Noor has the perfect innocence to depict the kind of character I envisioned for this lawn-she is a combination of beauty, elegance and intelligence. And she encapsulated the character extremely soulfully that gave life to our aim . Not only Noor, all the artists in my campaign were carefully casted to blend in as members of the family and represent us as a brand for people with strong family values. An actor cannot do a models job and a model can't do an actors job , I strongly believe you should let peoples talent speak for themselves , while Noor delivered the campaign, my muse for the catalogue were Sabeeka Imam and Amna Babar both of who are the kind of strongheaded women that I want my brand to resonate with , so off course muse , be it an actor for your ad or the models for your catalogue or even supporting talent needs to fit!
What signature Fahad Hussayn elements will we see in this campaign?
Inspired by the heritage, Shajrahhh features 12 different eclectic designs, designs are the blend of various different inspirations, consisting of a wide array of tribal motifs and baroque elements with intricate embroideries, traditional colour palette and handcrafted tilla. It's the beautiful amalgamation of prints and embroideries.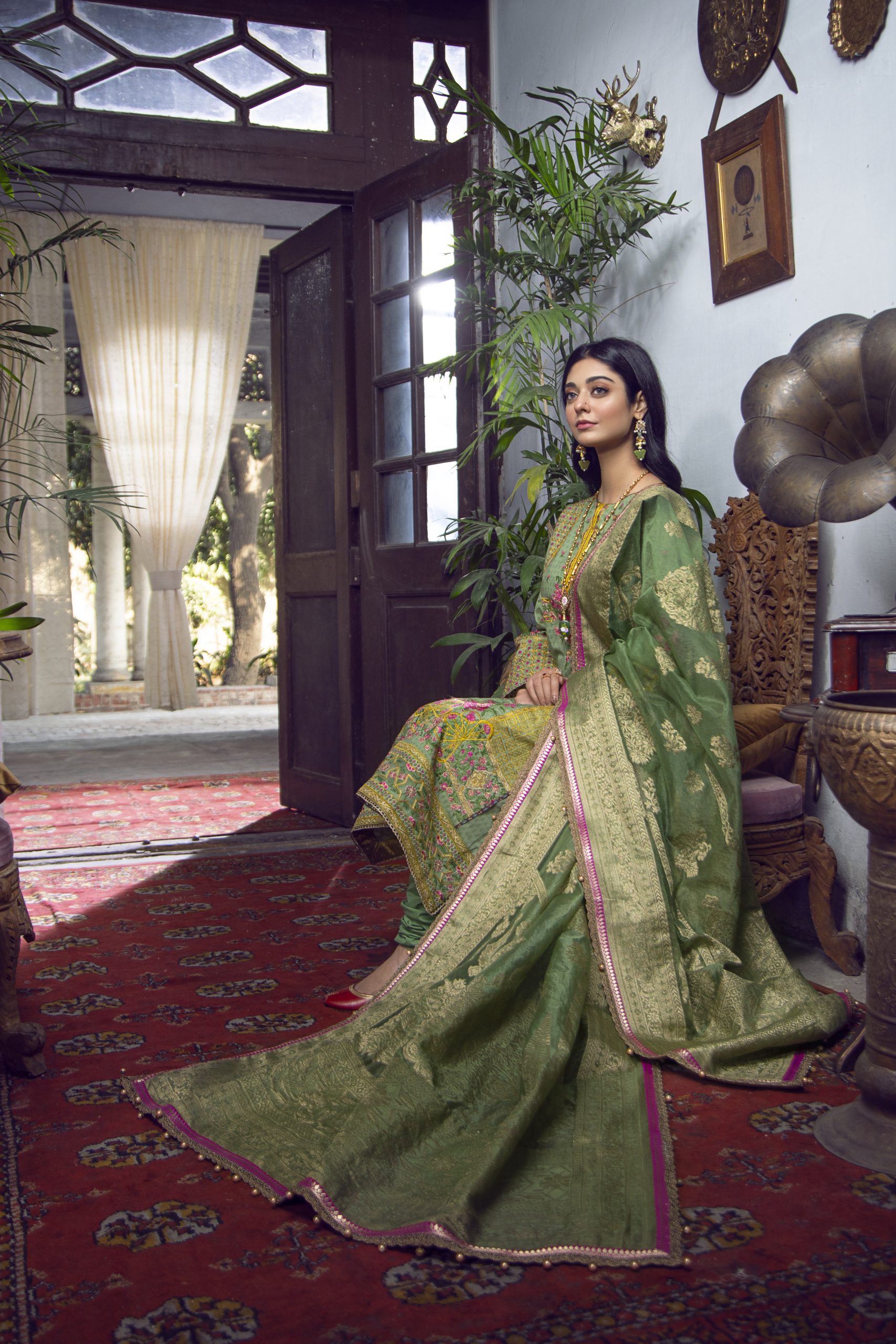 Who is the epitomical Fahad Hussayn woman?
Fahad Hussayn's women – She is one of a kind, she is you. Inherited with beauty and culture. I want to celebrate daily women of Pakistan. #APakistaniGirl. Who inspires me daily to make timeless collections for them.
What's next instore for Fahad Hussayn as a brand?
Wait for it!!! I can't wait to launch my alta moda silk series soon so to say but otherwise at Fahad Hussayn design studio I always introduce and encourage new inventive solutions and designs , right now , I'm working from a book to a film to serval other collections , I'll surprise people with whatever I want whenever I want.