PCB releases its first-ever PSL music album 'Taranay'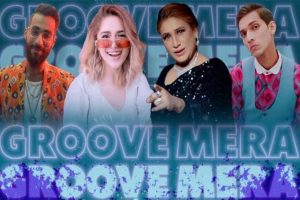 PCB has released a music album for the first time in the history. The PSL music album is called 'Taranay' which has 6 songs and the complete album is  available on Pakistan Super League's official YouTube channel.
The album comprises five tracks composed and performed by youth artists namely Maanu X Rozeo, Lyari Underground, Janoobi Khargosh, Talal Qureshi and Khumariyaan and the 2021's PSL season 6 anthem 'Groove Mera'.
All the artists expressed how happy and excited they are to be a part of this album.
Khumariyaan (band): "It's heart-warming to see PSL engage artists from all over this diverse country. The band is humbled to have been given a great level of respect and acknowledgement and because of it we've put all our energy into our production. Excellent experience through and through being a part of PSL Taranay. Pakistan Zindabad."
Janoobi Khargosh (band): "It was a bit of a challenge, creatively, to write a song that would be played for a massive audience in a stadium. Getting this opportunity to compose a song for PSL Taranay allowed us to think in a completely new kind of way. Overall, it turned out to be a rewarding and fun experience, and we learned something new about ourselves: we can do anything we set our minds to."
Maanu: "Working with team PSL6 has been a dream come true! It was a pleasure working on the song and a process that Rozeo and I enjoyed thoroughly. We hope you enjoy listening to our song as much as we enjoyed making it."
Lyari Underground (band): "We are really proud to present a song for PSL 6 in our own style and language. This is a great opportunity for people to interact with the culture of Lyari and to celebrate its music and its people."
Talal Qureshi: "It has been a great experience working and contributing to the PSL's original music album. I've always been passionate about cricket and when I got this opportunity, I couldn't say no. With 6ixer, I just wanted people to feel the energy of the game. Due to the pandemic, many people will not be able to attend in person. But I wanted them to feel connected and give everyone something to dance to."