We hadn't heard of her till until about a week ago, and some of us are just getting to know her name 'Dananeer', but all of us have seen her 'Pawry horahi hai' video in which she makes us all want to join the trend and 'pawry' with her. Now finally Instagram influencer Dananeer Mobeen, the girl behind the viral 'Pawry horahi hai' video, has come forward to express her feelings over her fame.
View this post on Instagram
The 19-year-old Pakistani based in Islamabad has a wide social media following with over 435 K followers, and creates content on a range of topics including make-up and fashion trends in addition to mental health issues.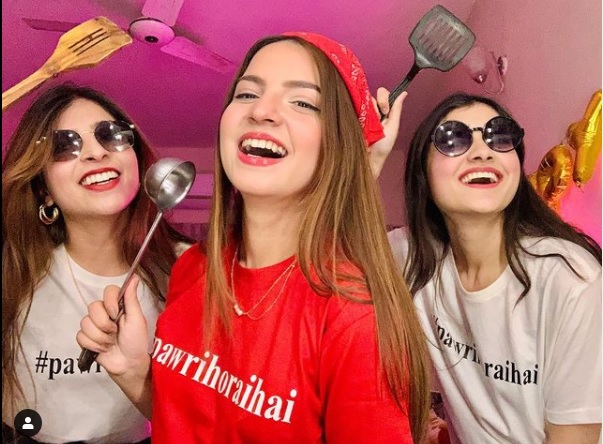 Talking to Geo TV in an article, Dananeer told BBC Urdu that the video was not pre-planned at all, and she was visiting the popular hill station Nathia Gali in northern Pakistan with her friends when she suddenly decided to film the video. She shared "We were returning back from our trip to Nathia Gali and we had stopped for food during our trip. There was music playing in the background and it was overall a fun vibe when I decided to take out my phone and film the moment".
She further shared that while uploading the video, she had no idea that it would go viral, and that her only intention behind the video was to make people laugh.
She said that she is exuberant over the response she has received and expressed her happiness over people enjoying the video. "I am so happy that my light-hearted video is also being enjoyed across the border, especially at a time when there a lot of tension and polarization in the world," she exclaimed.
View this post on Instagram