Renowned Bollywood actor Dilip Kumar passed away earlier today at 98 years of age. He leaves behind a legacy of films spanning six decades, giving Hindi cinema some of its most timeless classics.
The veteran actor's funeral will take place later in the day, at the Juhu Qabrastan. One of India's oldest Method actors, Kumar has often been credited for bringing realism to Bollywood. Referred to as the "Tragedy King" and "The First Khan, he  holds the record for most wins for the Filmfare Award for Best Actor.
Condolences poured inn as news of the legendary actor passing away became public.
Pakistani PM Imran Khan took to his Twitter account to remember the legendary actor for his immense philanthropic contributions saying "I can never forget his generosity in giving his time to help raise funds for SKMTH when project launched."
Saddened to learn of Dilip Kumar's passing. I can never forget his generosity in giving his time to help raise funds for SKMTH when project launched. This is the most difficult time – to raise first 10% of the funds & his appearance in Pak & London helped raise huge amounts.

— Imran Khan (@ImranKhanPTI) July 7, 2021
Pakistani actor Adnan Siddiqui wrote:
Dilip sahib was an institution in himself. Legend would be an understatement. Thespians don't die. They live on in their work #dilipkumar pic.twitter.com/VnW3A846Cy

— Adnan Siddiqui (@adnanactor) July 7, 2021
Leading Pakistani actor Bushra Ansari also took to her Instagram account to pay tribute to the legend.
View this post on Instagram
Pakistani actor, singer and producer Imran Abbas shared:
View this post on Instagram
Arzoo Kazmi, a well-known centralist Pakistani journalist wrote:
May his soul rest in peace #DilipKumar pic.twitter.com/nHbgcolVTA

— Arzoo Kazmi 🇵🇰 ✒🖋 (@Arzookazmi30) July 7, 2021
British Pakistani multi-millionaire businessman and politician Zulfi Bukhari also took to Twitter.
RIP @TheDilipKumar sb !
Thankyou for a glorious legacy and a brilliant body of work to last generations.#DilipKumar pic.twitter.com/1ejUIacOpx

— Sayed Z Bukhari (@sayedzbukhari) July 7, 2021
 Dilip Kumar debuted as an actor in the film Jwar Bhata in 1944.
He later rose to fame with blockbuster hits such as the romantic Andaz (1949), the swashbuckling Aan (1952), the social drama Daag (1952), the dramatic Devdas (1955), the comical Azaad (1955), the epic historical Mughal-e-Azam (1960), the social dacoit crime drama Gunga Jamuna (1961), and the comedy Ram Aur Shyam (1967).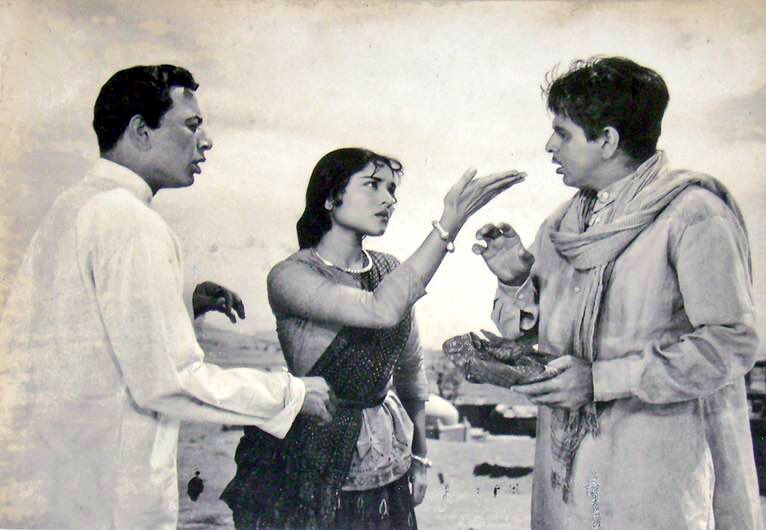 Kumar is widely considered one of the greatest actors in the history of Hindi cinema. He holds the Guinness World Record for winning the maximum number of awards by an Indian actor.
Dilip Kumar's gargantuan presence and his contribution to Hindi cinema, particularly in the '50s and '60s, continues to remain fresh in all our hearts.