A Pakistani shaadi is full of festivities and fun, bringing people closer. However, with covid around, celebrating together has become impossible without social distancing and following precautions. We have compiled a few ways to keep safe and enjoy your time to the fullest, having the best desi wedding even during a pandemic! Make these wedding essentials a part of your shaadi to have an exciting and safe wedding.
Get custom masks
Get personalized face masks to complement your glamorously embellished outfits! This is a fool-proof hack to follow basic precautionary measures while making a fashion statement. This pandemic can't stop you from looking great at your wedding when you have got pretty, adorned custom masks. You can also set a masquerade theme for your mehndi and turn this covid essential into a cool party prop!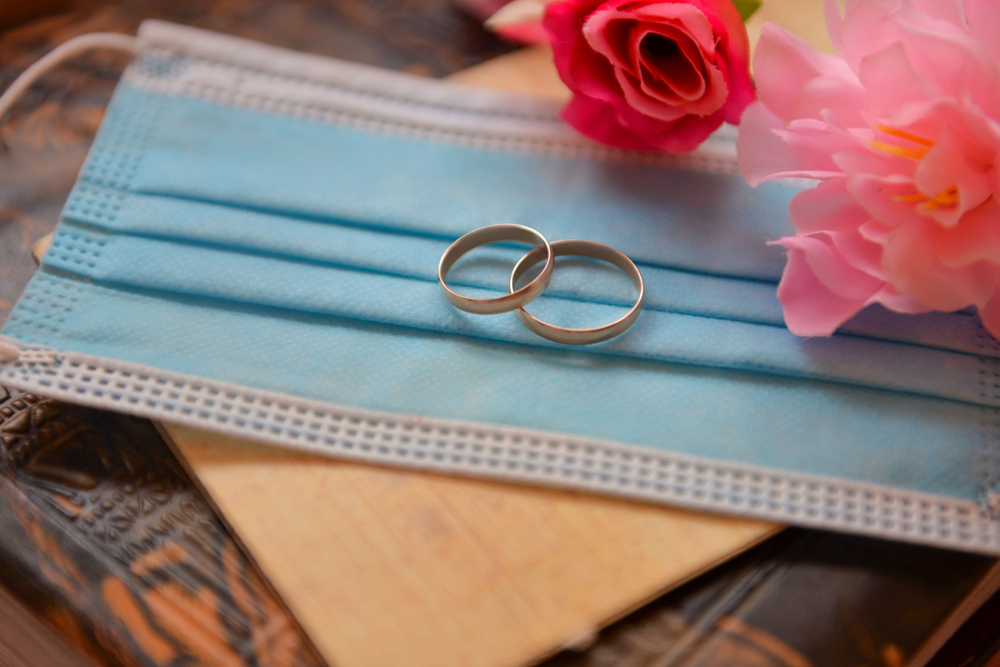 Sanitizing stations
Using sanitizers is now the new normal. When you are planning to set up a juice bar at your mehndi, include sanitizing stations as well. Decorate these stations to complement your mehndi theme and give the event a trendy and responsible vibe by making this wedding essential a part of your shaadi.
Socially-distant dancing
Nothing can stop you from celebrating in the most entertaining way ever with the best wedding songs like Telenor's Wedding Song in your fire playlist! Have ultimate fun on this groovy mehndi dance song, and follow the easy yet cool steps in the video to dance while keeping a safe distance and enjoy #MoreSeZyadaEntertainment!

Fast 4G connection
A wedding during the pandemic often translates into a shorter guest list! With borders closed and restrictions on larger crowds, most of your friends and family might not be around for your wedding. Faster internet is then, what comes to the rescue! Getting a better internet connection is a must to always stay connected with the ones afar and celebrate happiness together at your shaadi. 4G is a key element in your wedding, so you can stay on video calls throughout and be virtually present in all the celebrations. You can do that by connecting via Telenor 4G that promises More Se Zyada for all its customers!
Keep a plentiful supply of disinfectants
A Pakistani mehndi is festive and happening with people dancing around and mingling together. Even with social distancing, when people come together, there is a higher risk of germs being accumulated on the surfaces. In a covid wedding, keeping a sufficient amount of disinfectants around is necessary for everyone's safety, so you and your guests can enjoy the wedding revelry.


Every shaadi is a time of great celebrations, fun, and dancing. During covid, it is important to ensure that your entertainment doesn't cost you your health and safety. Include these wedding essentials in your covid shaadi, and ensure #MoreSeZyadaEntertainment on your big day!