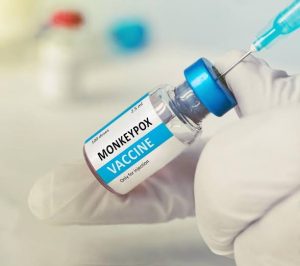 National Institute of Health in Islamabad confirmed on Tuesday that two cases of Monkeypox have been detected in the city which can be traced to have originated in Saudi Arabia.
As of April 25, 2023, there have been 87,113 laboratory-confirmed cases and 130 deaths reported to World Health Organization. The WHO decsribes MPox as follows:
"Mpox (monkeypox) is an infectious disease caused by the monkeypox virus. It can cause a painful rash, enlarged lymph nodes and fever. Most people fully recover, but some get very sick."
According to Express Tribune, Sindh Health Services Directorate General advised on Mpox suspection: If anyone presents with acute illness with fever >38.3°C (101°F), intense headache, lymphadenopathy, back pain, myalgia and intense asthenia followed one to three days later by a progressively developing rash often beginning on the face (most dense) and then spreading elsewhere on the body, including soles of feet and palms of hands and along with travel history of epidemic countries where monkey cases are reported."
Both Airport authorities and hospitals have been alerted since the confirmation was made.
The virus can be trasnmitted via
Direct contact with a rash or sores of someone who has caught the virus, which is the most common way of transmission
Contact with clothing, bedding and other items used by a person with the virus
face-to-face contact
Stay safe!