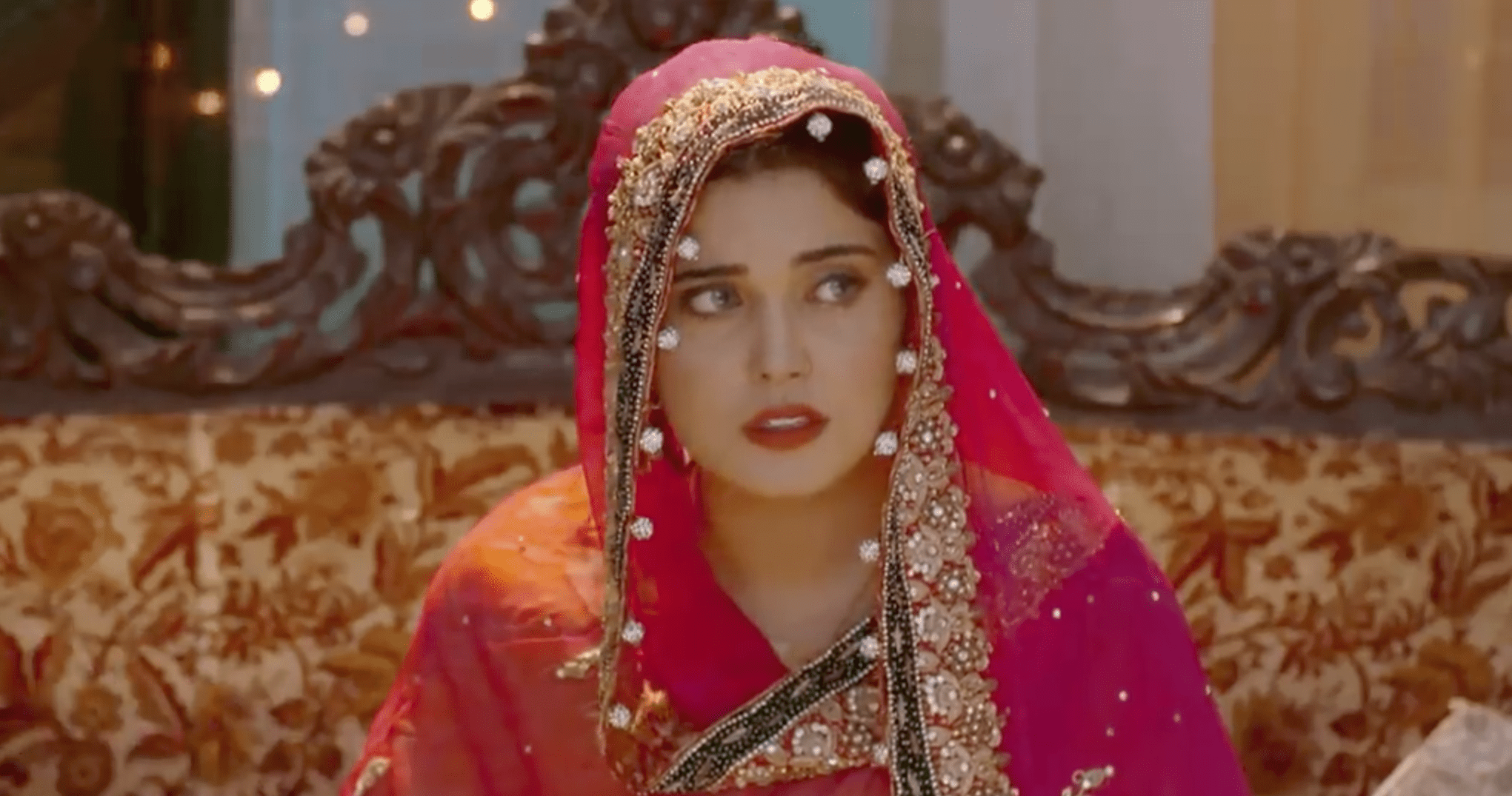 The latest episode of drama Oye Motti highlights the correlation between obesity and health related problems, but unfortunately failed to address this issue with sensitivity.
The episode featuring actors Kanwal Aftab playing the role of Alia and Furqan Qureshi as Noman, opens with a scene in a clinic where doctors inform Alia, who is playing female protagonist that she has gotten overweight to a point where her weight has started weakening her kidneys and liver adversely. Therefore, she must control her diet and exercise to bring her weight down and maintain health.
In the scenes that follow, audiences watch Alia suffering in her professional and personal life because of her excessive weight with people describing her as beydol, mota and beydabba. She is kept away from a promotion at work, and is also the butt of co-workers' jokes. In the words of her mother neither relatives, nor prospective marriage proposals, nor coworkers, na rishteydaar, na rishtey vaaley, na office vaale seem to be happy with her because of her weight.
In an unpredictable turn of events, Furqan Qureshi, who heads an import-export business and is himself quite fit proposes marriage to Alia, who is taken by absolute surprise and delight. She invites all her friends and colleagues the day of the engagement ceremony where Noman suddenly stands up and announces that he will marry Alia, but before that he wants to test her, and will do so only if within the coming year she drops her weight from 160 kilos to 70 kilos. In case she fails to do so he will even end the engagement with her.
Alia's mother is supportive throughout this ordeal, telling Alia that she can call off the engagement with Noman if she wants. However, Alia says she has accepted Noman's challenge because she wants to prove to society that a woman can achieve anything she sets her mind to. A fat woman doesn't exist for the sole purpose of listening to people's saucy remarks and bearing the brunt of their jokes. Later, she also clarifies that she decided to lose weight not only for Noman but also for herself.
Alia is then seen taking dedicated care of her diet and exercising intensively over the next few months, which results in her having a breakdown at work one day, which lands her on the hospital bed. Crying she apologizes to Noman, and ends the engagement with him because she is 15 kilos over the weight Noman demanded her to be.
However, Noman tells Alia that he pulled this entire act to bring down Alia to lose her weight, because it had reached a point which was causing critical harm to Alia's liver, heart and kidneys. Due to this, doctors had expressed serious concern that Alia's organs could have failed any day, but all is well now because Alia has lost significant kilos. To the audiences' amusement, Noman is decked in a sherwani by this point, and you know the rest…
Our opinion on this angle on the tackling of obesity is clear, but those of you who have ever experienced any weight-related issues, lend us your views. Would the rough and harsh manner in which Noman treats Alia in Oye Moti ever have worked with you, if you were ever to lose weight? Answer in the comments section below!