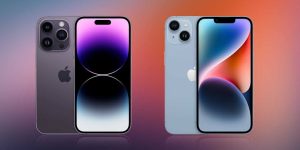 IPhone 14 has been released and we know what follows, Memes, memes and more memes!
Many are saying that the latest IPhone is not much of an upgrade from the previous IPhone. However some notable features in the new release include a new subscription service that lets your iPhone 14 make emergency calls even when you don't have internet or cellular service, an even better camera that functions well in dim lights. Furthermore, similar to the new Apple Watch Series 8, the iPhone 14 is getting a force sensor that is used to sense when you're in a car crash and fast internal chips. making ot a super fast device.
Now that the serious talk is over, let's move to the memes! Obviously most of them emphasize the insane increase in price. Scroll down to see some of them!
Ya Allah replace my fake friends with iPhone 14 pro max deep purple 256gb

— Farhad (@naan_paratha) September 14, 2022
Some ppl will spend $1000 on the new iphone 14 just for no one to call them or text them as usual pic.twitter.com/Ft2NMUQlEi

— CEO (@_justmuiz) September 13, 2022
Nobody

iPhone users waiting for iPhone 14 release, so that iPhone 13 price drops, so that iPhone 12 price drops so that they can buy iPhone 11: pic.twitter.com/8VN55Sp4qK

— sza.Eben (@Oghenebruno) September 12, 2022
Them : how did you get your iPhone 14
Me : pic.twitter.com/gKLPd8gM0C

— Ndonga In SA  (@Nkoxokhubulani) September 12, 2022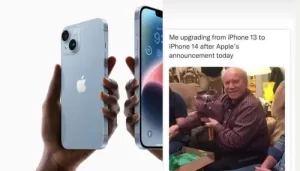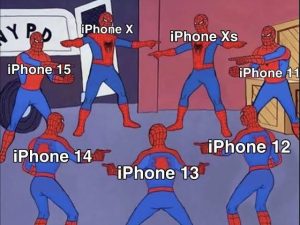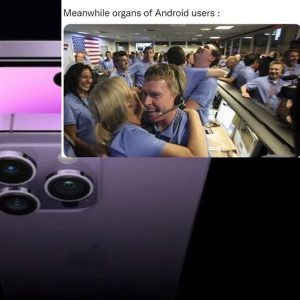 With price hikes and taxes already on their all time high, Pakistanis are no less than astounded to know the price of the Iphone 14 series.
However, we're also pretty sure that true full blown Iphone lovers are going to grab their new Iphones as soon as they reach the markets.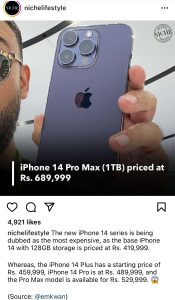 Your thoughts on the new release? Yay or Nay? Do let us know!