Osman Khalid Butt has been a strong advocate for justice in the case of Noor Mukadam since it first gained public attention. He actively campaigned for her until her murderer received a death sentence.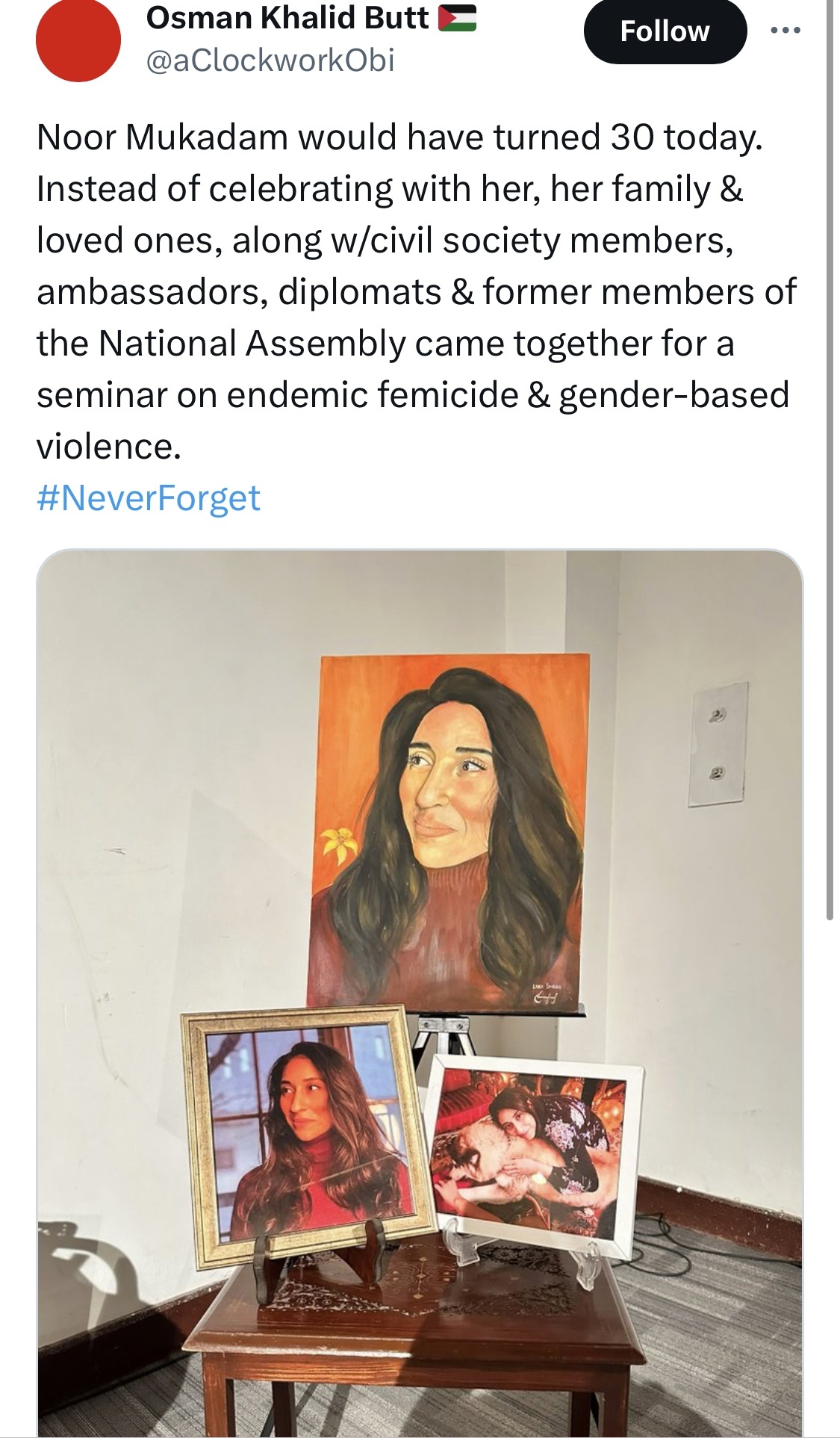 On what would have been Noor's 30th birthday, Osman took to Twitter, now known as X, to commemorate her memory while underscoring the ongoing issues of femicide and gender-based violence in Pakistan.
"Noor Mukadam would have turned 30 today.Instead of celebrating with her, her family and loved ones, along with civil society members, ambassadors, diplomats and former members of the National Assembly came together for a seminar on endemic femicide and gender-based violence."
Furthermore, he added:
"Please take a moment to pray for Noor, for her family, and for all the women and girls of Pakistan who have been victims of brutal violence. Justice must prevail. And it will, Insha'Allah. "You may be gone, but you live on in all our hearts, Noor."
On July 20, 2021, Noor, aged 27, was tragically found murdered at Zahir Jaffer's residence. Subsequently, Zahir was tried and received a death sentence for the brutal killing of Noor.