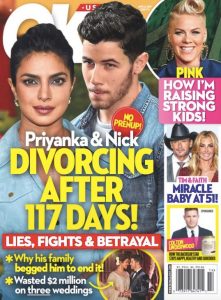 Last week Priyanka Chopra and Nick Jonas made headlines after a US Magazine published an article rumoring the duo filing for divorce 'just after 117 days' of marriage.
The article quoted a source stating, "They've been fighting about everything – work, partying, spending time together. The bottom line is that Nick and Priyanka rushed into things… and now they're paying the price."
The article also stated that Nick's family had been 'begging him to end his marriage' with his wife as they initially thought she was a 'mature woman who was ready to settle down and have kids'.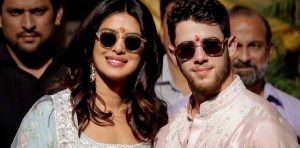 Nickyanka is known to have decided to heavily sue the American publication for spreading false rumors sabotaging their marital reputation.
A source close to the Quantico actress told a media source, "These are all cooked-up stories just to create an unnecessary stir and sell copies. Priyanka and Nick are happily married, but it's saddening to see how people are targeting the couple ever since they tied the knot. And if it was an April fool's prank, it was a terrible one for sure."
The couple tied the knot last December in a lavish, multi-day wedding, involving several prenuptial rituals, two separate ceremonies and a final extravagant reception!