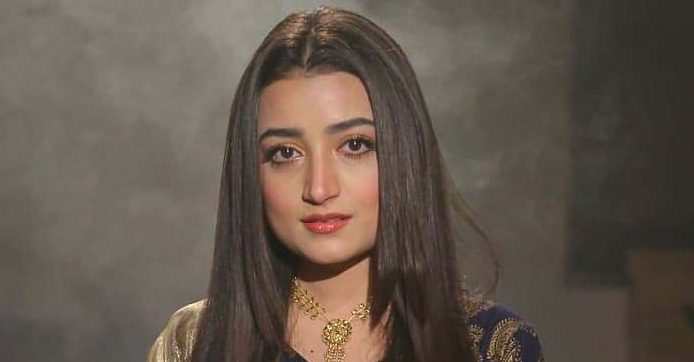 Saba Bukhari sat down with BBC Urdu yesterday to discuss the impact of her viral post on harassment she had faced in the media industry, and the thriving culture surrounding nepotism. The actress, who has starred in shows like "Dukh Kam Na Ho" had shocked Pakistani audiences when she wrote about the humiliating things directors had said to her while she was trying to break into acting, including comments about her body, her background and demanded for favors in exchange for casting her in roles.
View this post on Instagram
With BBC Urdu, Saba Bukhari explained that originally she was terrified of posting her accusations because she didn't have such a massive following on social media, but the outcome pleased her that many people were sending her praise for boldly pointing out the dark side of the acting industry:
"I did not have any kind of popularity on social media so I was scared that this might harm my career. I went to my mother to talk about this, and then I was shocked by how many people were reacting positively to my post."
Saba Bukhari further elaborated on her claims of the 'casting couch" existing in the media industry, which is a term used for explaining the practice conducted by film directors or producers who demand sexual favours from women in exchange for employment in the entertainment industry. Saba said that her first job was in the show "Hum Sab Umeed Say Hain", where she had a small role and at that time she was very young and didn't encounter such sexist behaviour. But as she groomed and looked for acting opportunities, she faced harassment from prominent cast and crew members which shocked her.
The actress further spoke up about the nepotism is prevalent in the entertainment industry, and said that on many occasions she faced mistreatment at the hands of other prominent actresses because she wasn't from an elite family like them:
"There are some actors who make film sets even a quite difficult place to sit in. I remember this accomplished actress was sitting right in front of me and she began insulting my face, and complained 'where do they even pick up these useless girls from'. She said it directly to my face that I should leave acting, because I will never be able to make it here."
Saba Bukhari further elaborated on how nepotism ensures that all the good roles in acting are first granted to children of actors or who have a strong financial background, which made the struggle to find employment for people like her even more difficult.
"You know how people say that there is no such thing like nepotism? That's a complete lie. Countless people from rich families are the ones able to make it far, their parents are able to get contacts and secure them good roles. It makes it even harder for people like me to secure a good acting role."
You can watch the complete interview below:
View this post on Instagram