With the Coronavirus pandemic on the rise, nation celebrates Pakistan day with simplicity. Without a doubt the coronavirus outbreak has shaken the whole nation, spirits are generally low, however we think that we're lucky that a day like today comes as a reminder of how working hard and standing shoulder to shoulder with each other, surpassing personal biases can lead to a better tomorrow. We today are a part of the reality that only existed as a dream 80 years ago, showing the power that lies in the human spirit, the resilience of a Pakistani soul.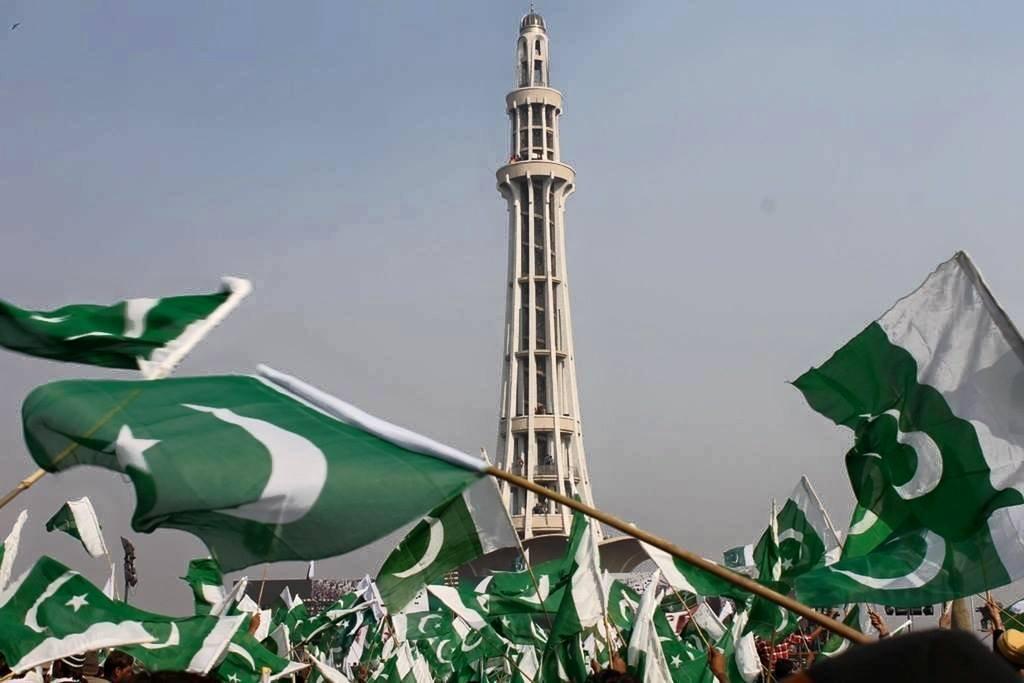 Maulana Tariq Jameel's address to nation last night also stands as a shining awakening for all of us. He urged the Muslim Ummah to stand united and pray to the Almighty for a better future for all of us.
Prime Minister Imran Khan urges the nation to stand united in this time of difficulty and remarked "God willing, we will stand victorious in this test."
Prime Minister Imran Khan while lauding the nerve of Pakistani nation against the ordeals in the past, urged the countrymen to show utmost unity, discipline and passion to fight the coronavirus pandemic that had engulfed the world.

— PTI (@PTIofficial) March 23, 2020
He requested the people to take precautions without getting panicked as he was personally monitoring the government's measures against the pandemic.
"God willing, we will stand victorious in this test," he remarked.

— PTI (@PTIofficial) March 23, 2020
Chief Minister Usman Buzdar also urged the nation to stay at home and fight the pandemic in solidarity.
On this Pakistan Resolution Day, let us resolve to show our unity in a unique way… Let us stay home and protect ourselves, our loved ones and the nation!!

Our solidarity is essential to combat COVID-19. #PakistanDay2020#OneNationOneDestiny

— Usman Buzdar (@UsmanAKBuzdar) March 23, 2020
President Arif Alvi quoted Quaide-e-Azam in his message to the nation.
There is no better message this President can think of, for March 23, Pakistan Day 2020, than what was said by the founder of Pakistan Quaid-e-Azam Mohammed Ali Jinnah in 1947. My dear Pakistanis, his every word is for YOU and applies to the Corona Crisis in Pakistan today 👇 https://t.co/uiKK2OdF1L

— The President of Pakistan (@PresOfPakistan) March 23, 2020
CM Sindh Murad Ali Shah also took to twitter to emphasise the importance of unity in this trying time.
This Pakistan Day, let's show our national unity by staying apart. Stay home and stay safe. And your nation will thank you for it. Happy Pakistan Day to all Pakistanis. May Allah make this time easier on us all. Pakistan Zindabad! 🇵🇰

— Murad Ali Shah (@MuradAliShahPPP) March 23, 2020
Federal Minister Asad Umar also wished the nation in an encouraging tweet saying we will emerge victorious out of this situation as well.
مشکلوں کا مقابلہ کرنا اور ان پر عبور حاصل کرنا اس قوم کی زندگی کا حصہ اس دن سے رہے ہیں جب آج سے 80 برس پہلے 23 مارچ کو مسلمانوں نے پاکستان کی جدوجہد کا اعلان کیا. انشاءاللہ جیسے پہلے امتحانوں میں سرخرو ہوئے، اسی طرح اس بیماری سے بھی کامیابی سے نبرد آزما ہوں گے. یوم پاکستان مبارک

— Asad Umar (@Asad_Umar) March 23, 2020
We hope this Pakistan day, we all are able to understand the underlying meaning and  importance of the words UNITY, FAITH & DISCIPLINE and are able to transcend this rough patch by following the right path.
Thinking of how to celebrate the day in a productive manner? Here are some quotes of our Quaid to ponder over.

Long live Pakistan!