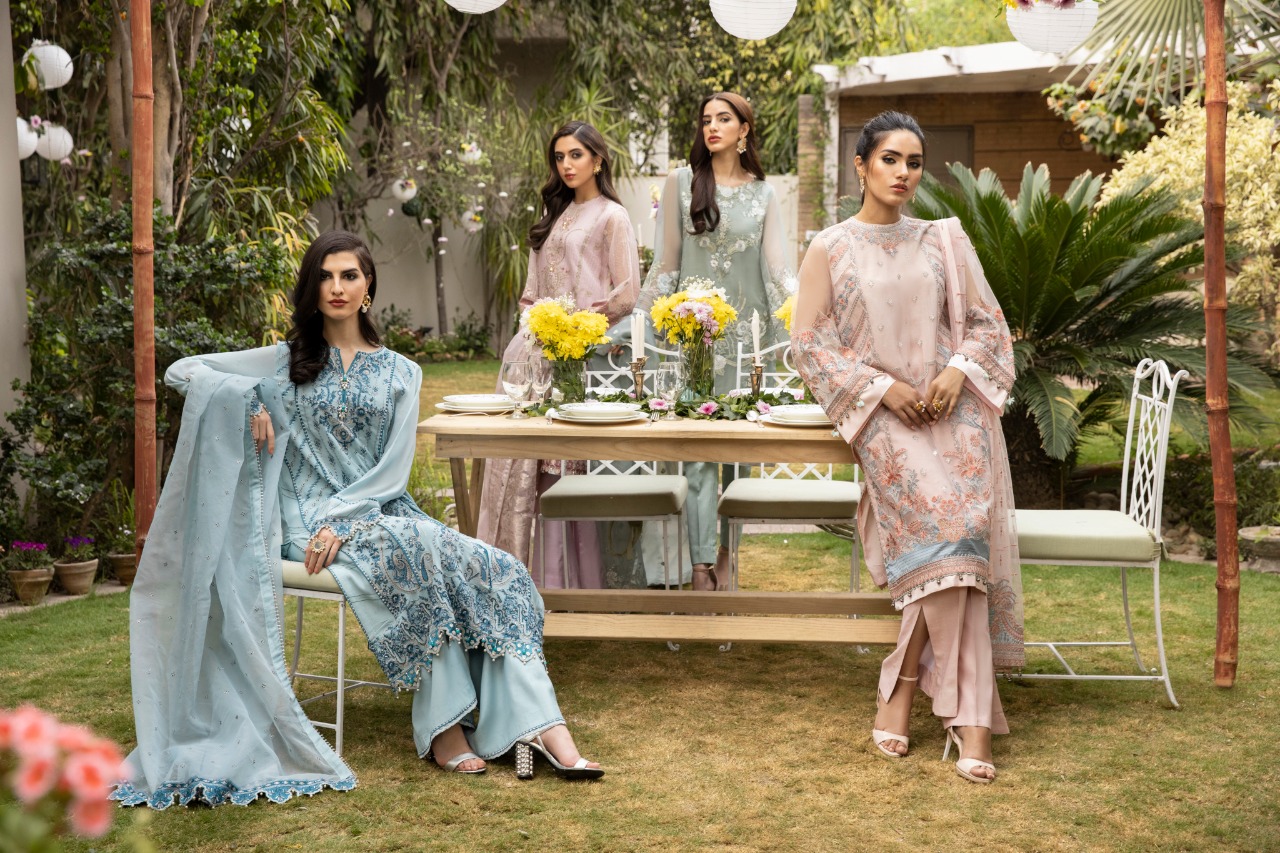 Experience the warmth and affection of the season's festivities that spark a sense of togetherness with your loved ones. Together or apart – rejoice, celebrate, and cherish little moments of joy to create memories that will last forever.
As the crescent month kicks off Ramadan 2021, we are all looking forward to feastful iftars, nutritious sehri meals, tips on keeping ourselves hydrated throughout the day and maintaining a healthy workout regime. All this leading to a three-day joyous Eid-ul-Fitr celebrations.
Sapphire's festive unstitched lawn collection has you covered for stunning Eid and Ramadan looks. Choose from a variety of Sapphire's patented concepts, incorporated with intricate embroideries, sumptuous fabrics and sublime prints canvassed in beautiful summer hues.
This unstitched three-piece "Ollie" is designed in sumptuous jacquard fabric and layered with intricately crafted embroidery. The digital printed dupatta is imbued in Zari fabric and the plain dyed cotton trouser is suffused in premium cotton fabric.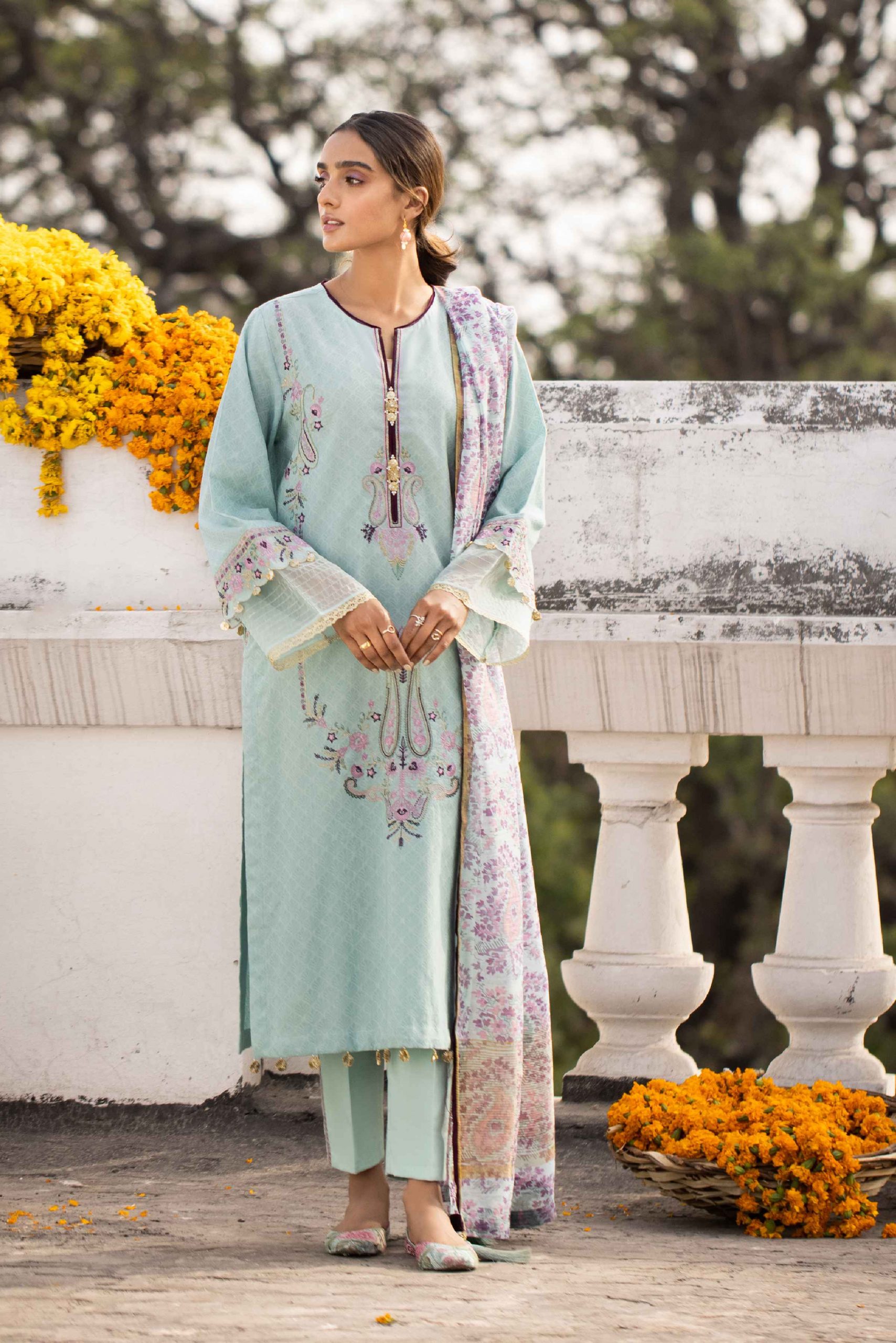 Sapphire's Serene collection is encapsulated in this delightful vignette from the magical world of the 90s treated to old city architecture, display of brightly-colored traditional bangles and yellow garlands. It offers you a wide range of one-piece, two-piece and three-piece unstitched lawn suits enthralled with soft muted to make your summer festivities exciting and enchanting!
This unstitched two-piece "Suvi" features premium slub lawn kurta, designed in geometric and floral patterns. It is accompanied with a digital printed jacquard dupatta, imbued in a splendid blend of hues.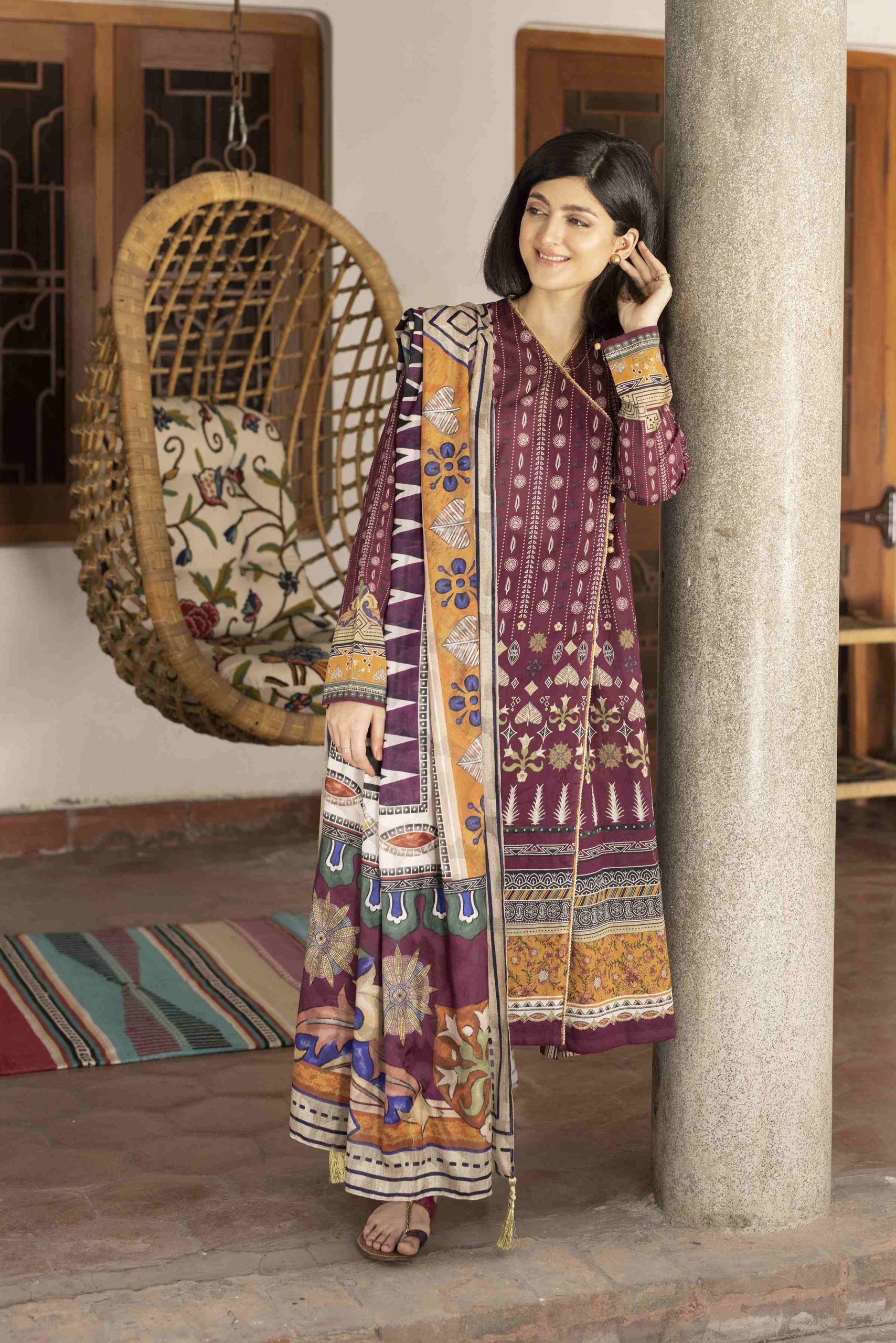 Sapphire's Daily Unstitched collection incorporates one-piece, two- piece and three-piece printed and embroidered suits encased in summery hues and a plethora of eye-catching prints. In their latest Eid edition, the daily range is available in affordable prices and soft fabrics to easily take one from morning outdoor chores to evening iftar gatherings.
This Unstitched three-piece "Gem" features printed jacquard kurta, accompanied with an embroidered neckline and borders, printed jacquard dupatta and plain cotton trousers.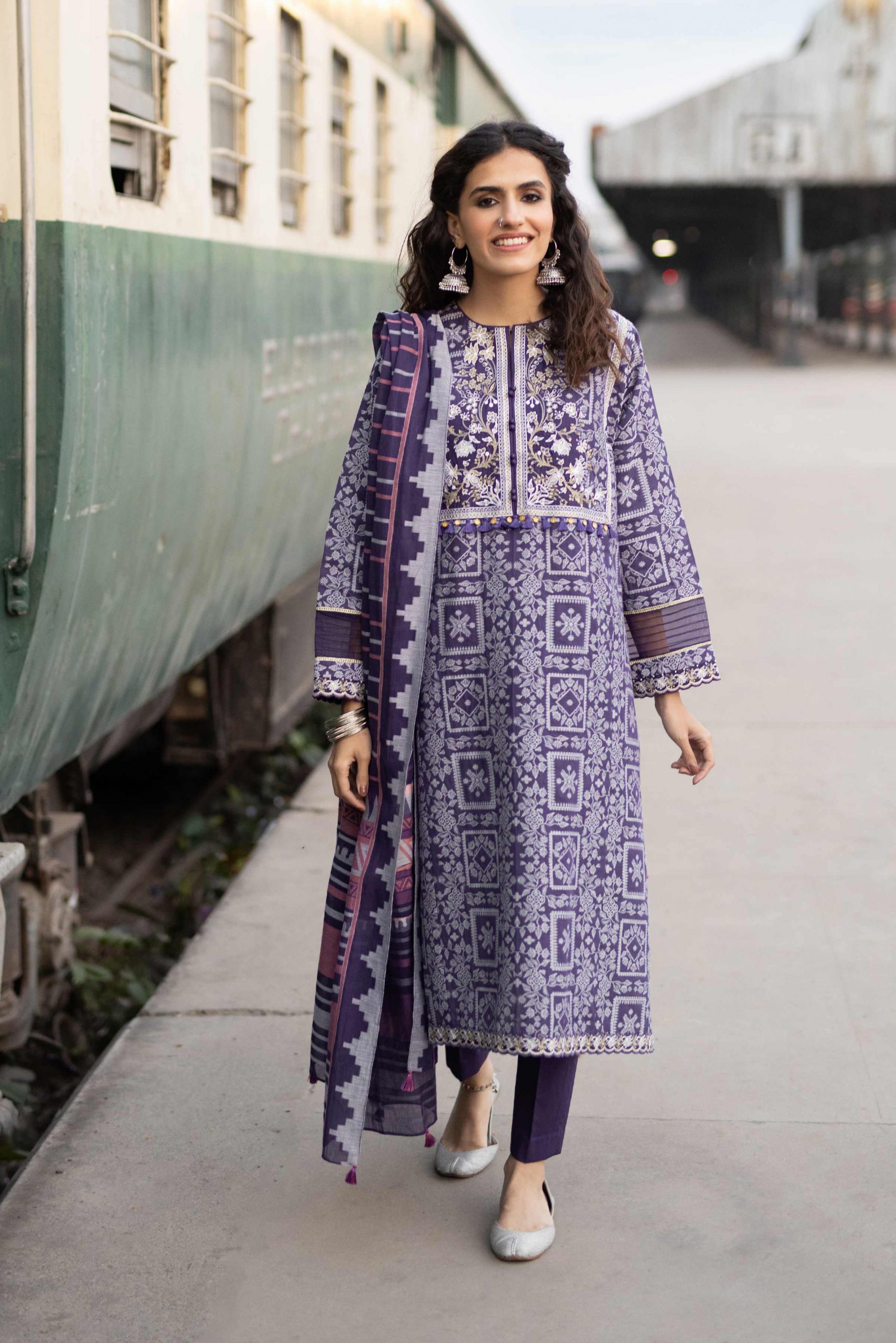 Travel might be on pause in these unprecedent times but one can't possibly stop dreaming about it. Sapphire's Classic Unstitched Lawn collection 2021 offers timeless prints, floral embroideries and captivating hues to keep one hopeful in the blessed month of Ramadan which is filled with humility, compassion, hopefulness and kindness. Its extensive range offers one-piece, two-piece and three-piece unstitched lawn suits.
This Unstitched three-piece "Shaeleigh" features an embroidered crinkle chiffon shirt piece accompanied with embroidered borders and dyed Thai silk slip and is paired with a fully embellished sea green dupatta and pink raw silk pants.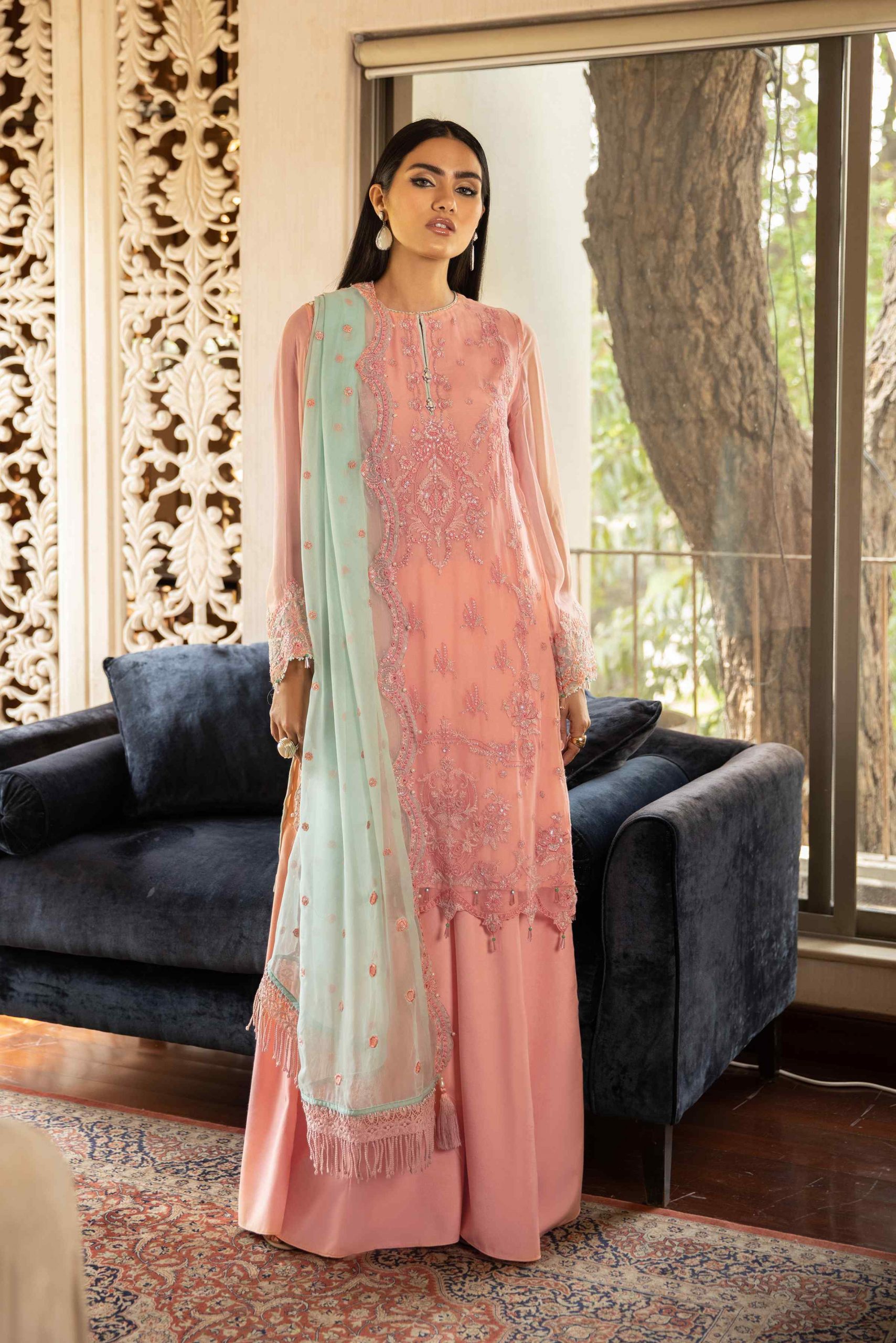 Opulent color palettes, lush fabrics, alluring textures and a gorgeous signature product is the design plan to create each and every exclusive ensemble of this ever-so-enchanting Sapphire's Signature Line. With Eid festivities approaching and many newlyweds celebrating their first Eid in their new homes, this collection is perfect for all relishing towards dusting their glamorous charm, this season.
This Unstitched three-piece "Orion" features embroidered crinkle chiffon shirt piece accompanied with an embroidered border and dyed Thai silk slip and is paired with a printed viscose chiffon dupatta and lavender raw silk pants.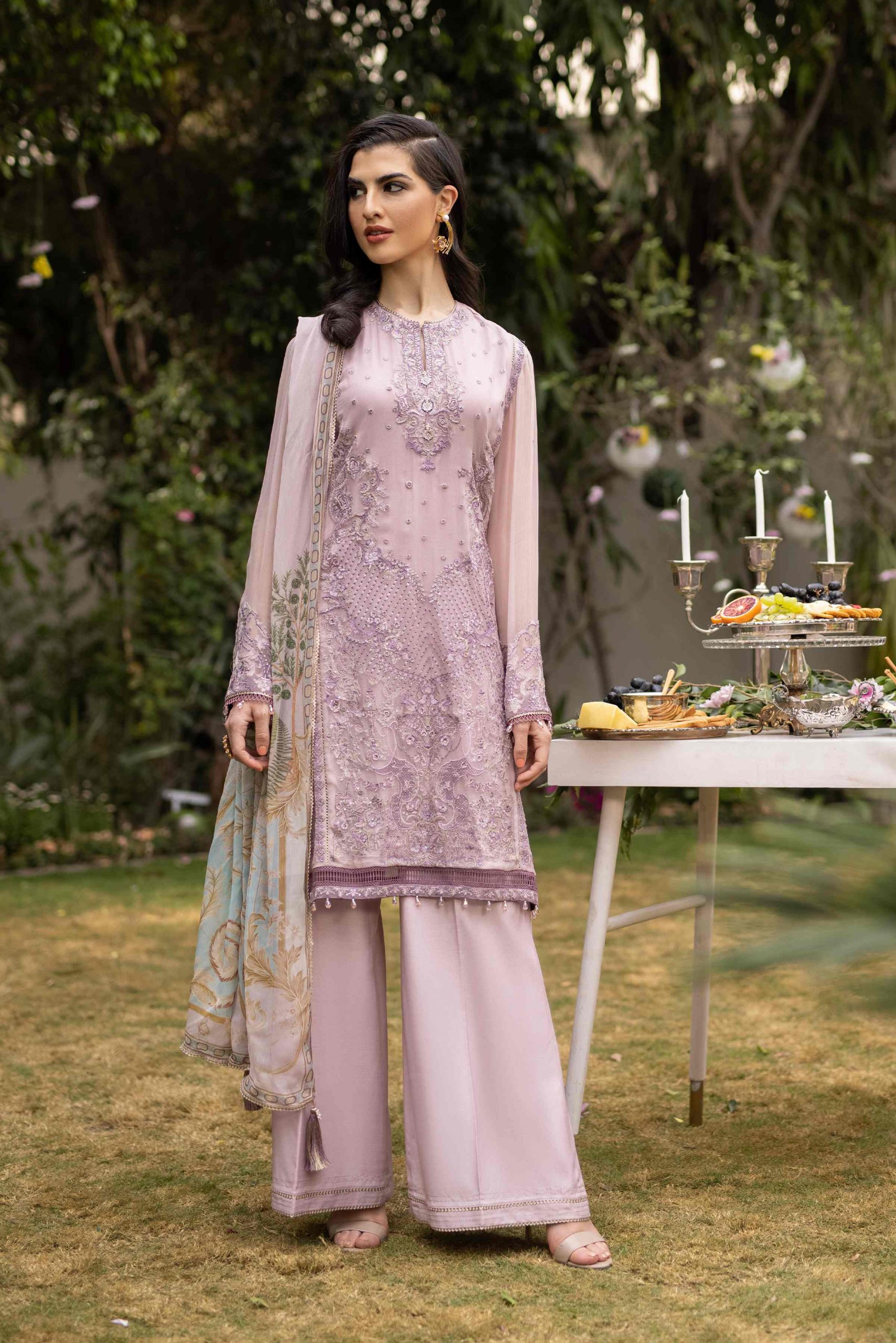 Sapphire's Unstitched Luxe collection 2021 delicate embroideries and luxurious fabrics, meticulously tailored into elegant silhouettes to drape you in opulence for the festive Eid season. Their Luxe collection features clean and beautiful designs with timeless embellishments, making it ideal for moments of celebration. They have a wide array of unstitched suits classified in one-piece, two-piece and three-piece designs to ease your styling options for the joyous Eid festival.
This Unstitched Pop two-piece "Umbrielle" features a printed lawn shirt piece in voluminous floral print and printed chiffon dupatta.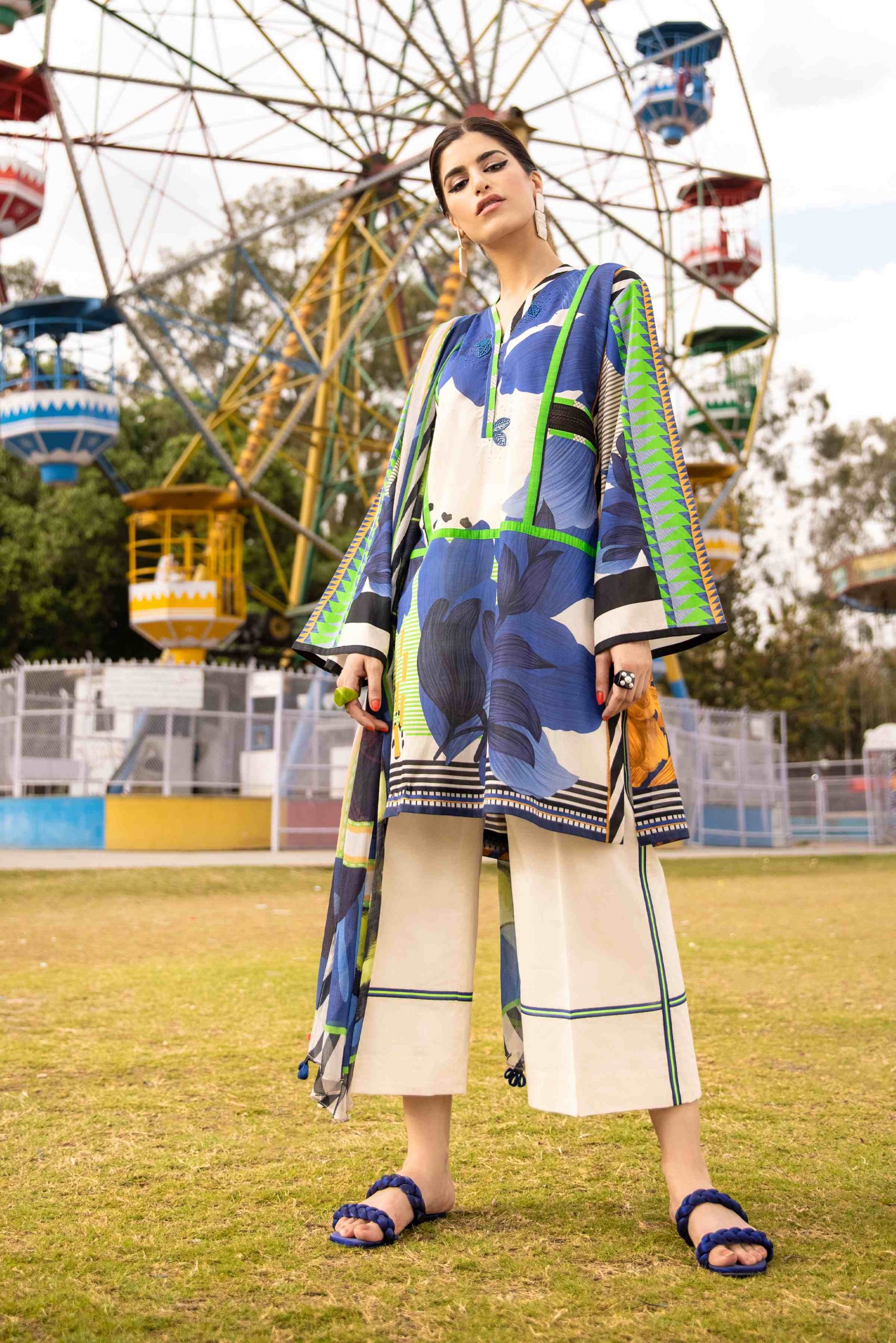 Vibrant hues, whimsical patterns and bold prints are all suffused in Sapphire's Pop Collection 2021. It incorporates one-piece, two-piece and three-piece designs in summer lawn fabric as this fabric's properties help release cooling sensations during the humid weather. The chic designs of this collection will help you all stand out from the crowd this festive season.
Indulge in the exquisite e-shopping experience with Sapphire to fill your wardrobe with these exotic designs and let the Eid festivities begin…