Share this
Famed Pakistani actor and singer, Mohsin Abbas Haider  has always been in the limelight for  some of his unique and bold drama roles along with  some of his personal life incidents. The actor gained immense  love and support from his fans and fellow celebrities after losing his daughter. Recently, he opened up about his struggle with depression and made a  soft corner in his fans' hearts.
Shockingly, when no one could expect, Fatema Sohail wife of Mohsin Abbas Haider filed a case of domestic violence against him, along with one-sided pictorial proof which speaks volumes of the traumatizing and treacherous journey she had been going through since her marriage has taken the internet by storm!!
My family stood with me but my better half chose not to.Mohsin visited after 2 days of delivery just to take images and gain some publicity. He did not bother to check on his son. It was only a drama for social appreciation. 3/4#MohsinAbbasHaider #disgusting

— Fatema Sohail (@SohailFatema) July 20, 2019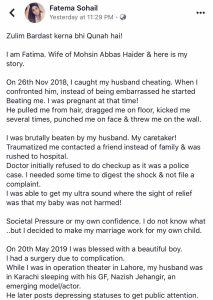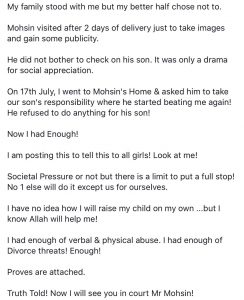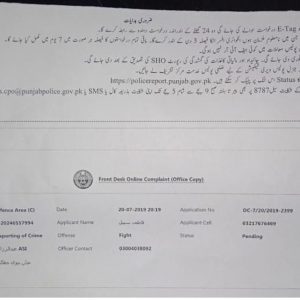 Fatemah's accusation equally enraged people on Twitter who demand an insight into both sides of the story.
Beating a woman who's not only pregnant but pregnant with your own child is the worst most malicious thing a man could do #MohsinAbbasHaider

— Mustafa Chaudhary (@Mustafa_Chdry) July 20, 2019
#MohsinAbbasHaider exposed by his wife. pic.twitter.com/YN0WoTS7SQ

— Zulqarnain Sadiq PTI 🏏 🇵🇰 (@zulqarnainpti1) July 20, 2019
I support Feminism but still I want to hear his side of story too. Have met this guy, he keep a distance from women. People are too good at faking things nowadays and we have no idea what the other person is up to. God knows best. #MohsinAbbasHaider

— ☁️ (@sunsetsandchai) July 20, 2019
So Mohsin Abbas Haider is the new asshole finally exposed… Glad his wife finally getting rid of him… pic.twitter.com/SQclhMBrzh

— Ayesha Khalid (@ayeshakhalid7) July 20, 2019
Share this