Mehwish Hayat's op-ed for CNN has been creating quite the stir since yesterday.
While mainly emphasizing on how cinema can wrongly act as a prop to fuel Islamophobia, the actress didn't hesitate to scrutinize the remarks made by Bollywood actress Priyanka Chopra at the recent BeautyCon Summit-already viral in the social media sphere.
Mehwish writes in the op-ed : "Chopra's response to her questioner in LA , as well as the February tweet, did have the effect of both shining a light on the crisis in Kashmir (despite India's media blackout and food blockade there), and forcing many of us to think about celebrity activism, its uses — and its abuses."
She further added that "Celebrities who act as charity spokespeople should always focus on humanitarianism. Chopra — again, a UNICEF Goodwill Ambassador — should not be using her voice to legitimize a regime opposed to the values she claims to represent."
In an interview with Sky news the Load Wedding actress elaborated on her position on how forged misconceptions employed in both Hollywood and Bollywood have manipulated it's viewers in associating a certain image to Pakistanis. The actress said: "And showing Pakistanis as backward terrorists or having subjugated women or always being the villain in the movies has actually affected us greatly and has built this image of Pakistanis"
What we applaud her for mentioning is her demand for not a biased, positive or sympathetic representation but a FAIR representation ( of Muslims and Pakistanis). Her emphasis on effort to research also goes to say how she supports an objective understanding of the community.
Along with the clip she shared on her Instagram, she also said she was "privileged" and "blessed" to have been given this platform.
https://www.instagram.com/p/B1PQCUtHGMg/
Various celebrities supported her for her efforts as visible in the post's comment section.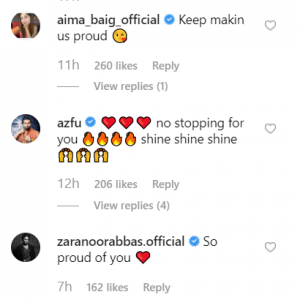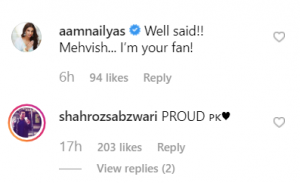 While some may only want a middle ground, we are all for people who demand fair representation. Feedback is wholeheartedly welcome!