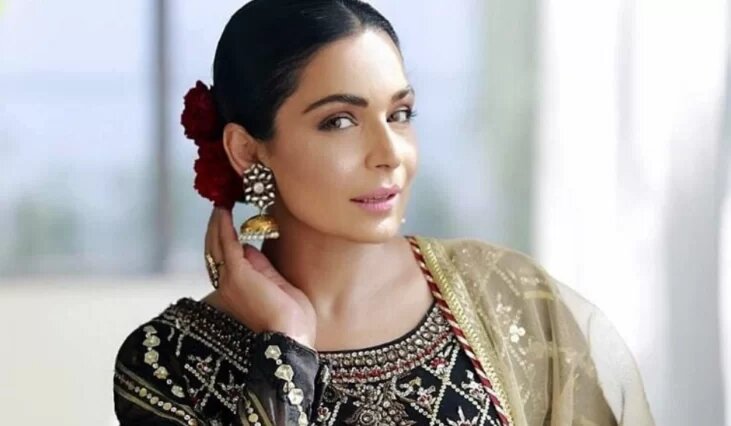 Meera Jee is all set to tie the knot in October. However, the actress has not yet disclosed the name of the person she's going to get married to. Recently appearing in an interview with Ali Saleem, popularly known as Begum Nawazish Ali, Meera revealed she will be getting married in October of 2021.
The subject of Meera Jee's marriage has been in the pipeline for quite some time now, keeping fans and followers excited. Earlier in 2009, Ateeq-ur-Rehman, a businessman from Faisalabad, publically claimed he had married Meera in a private ceremony in 2007, even producing a marriage certificate as "proof". However, all these claims were denied by Meera who said "One day out of nowhere he presented some fake photographs claiming that we are married… How can he be allowed to call me his wife?". She argued her case saying "I am a celebrity; would I ever get married in a room so simply?"
Later in 2013, the actress got married to Captain Naveed Pervaiz but her love life continued to be a subject of ups and downs. And in 2017 the Kasak beauty posted a picture of herself on Instagram which was captioned:  "Missing someone who doesn't care about me." in February 2020 the actress revealed that she will be getting a divorce soon from her husband.
Whatever happens to be in the cards for Meera's future, we all hope her wedding plans go well!!